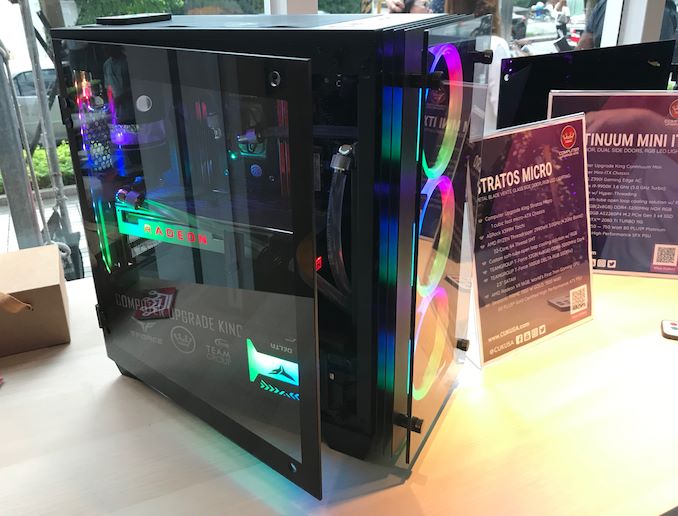 Workstations based on AMD's Ryzen Threadripper processors with up to 32 cores are available from the vast majority of boutique PC makers. Since we are dealing with hardware for demanding tasks, PC builders tend to leave a lot of space for expandability, so the majority of AMD Ryzen Threadripper-powered PCs are rather large. Computer Upgrade King decided to do something different: its 2990WX-based Stratos Micro uses a Micro-ATX platform and is therefore smaller than its competitors. Meanwhile, it still offers leading-edge performance and expandability, as we discovered at Computex.
Computer Upgrade King's Stratos Micro featuring AMD's 32-core Ryzen Threadripper W2990WX uses ASRock's X399M Taichi motherboard, the only Micro-ATX mainboard for AMD's TR4 socket on the market. Being compact, this platform still has four DDR4 DIMM slots (thus providing quad-channel performance), three PCIe 3.0 x16 slots, eight SATA ports, a U.2 port, three M.2-2280 slots for NVMe/PCIe SSDs, 802.11ac Wi-Fi, USB 3.0 ports, USB 3.1 connectors, Purity Sound audio, and so on.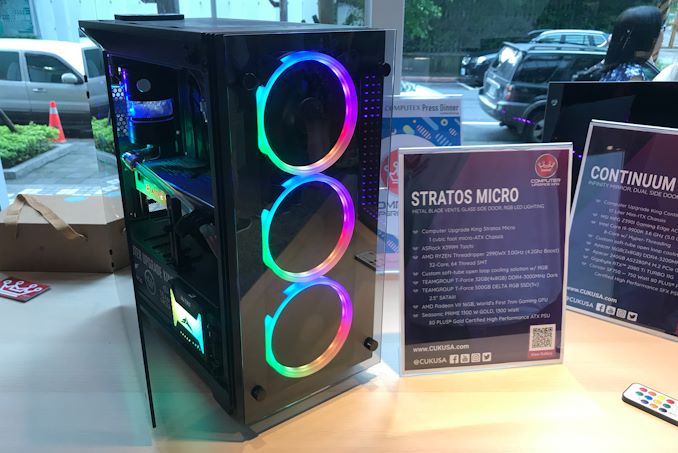 The Stratos Micro comes equipped with AMD's Radeon VII graphics card, 32 GB of DDR4 memory, a 2.5-inch SATA SSD, and so on. To ensure proper cooling, the PC maker uses a custom soft-tube open loop cooling solution and to provide enough power for the CPU and the GPU it uses a 1300 W power supply.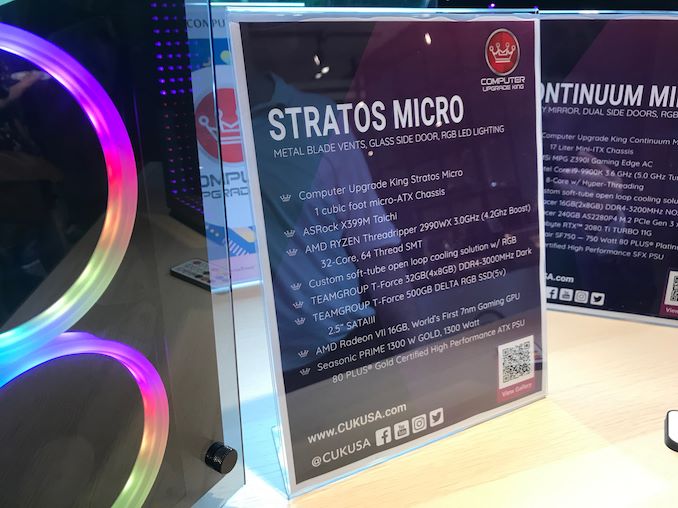 Because the Stratos Micro is aimed primarily at enthusiasts looking not only for performance but also cool look, it comes in a custom chassis with loads of controllable RGB LEDs that can be customized to enable unique lighting effects matching style of the owner.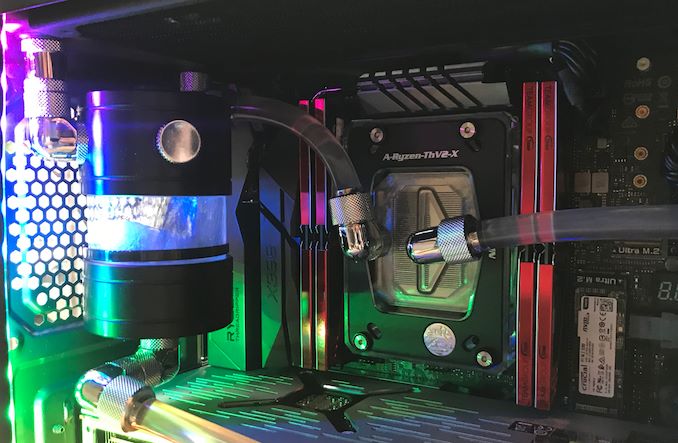 Obviously, like all extreme workstations, the Stratos Micro is not cheap. The default configuration costs $4999 and when the specs are beefed up, only sky is the limit.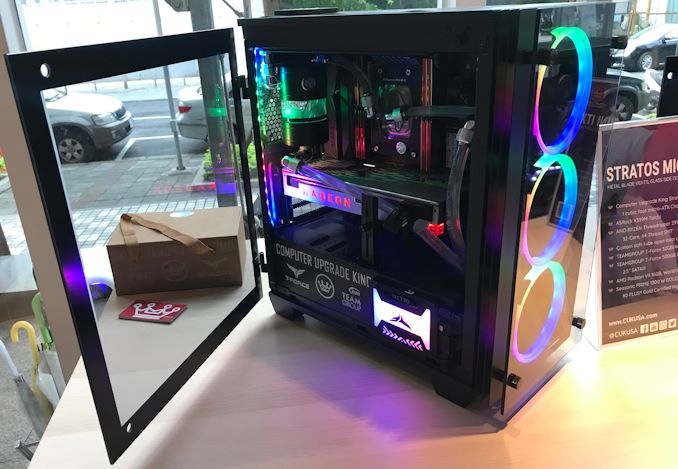 Want to keep up to date with all of our Computex 2019 Coverage?

Laptops

Hardware

Chips
Follow AnandTech's breaking news here!