X399
With Computex just around the corner, a lot of thought is being put to exactly what are we expecting to see at the show. There are questions about AMD's next generation Threadripper parts, and when Intel is going to launch the Z390 chipset whose name has been floating around for a number of months now. Due to a video published online by bluechip Computer, an IT Distributor based in Germany, some more information is starting to come through. The 30 minute presentation posted to YouTube was a webinar hosted for its business partners. In the video they go through what the rest of 2018 should look like from AMD and Intel, particularly when it comes to chipset offerings. Normally this information is held under NDA...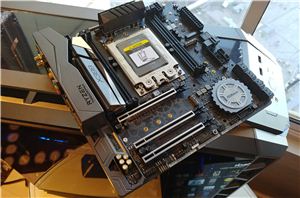 LAS VEGAS, NV – While smaller motherboards are fun to look at, and an engineering challenge, they still represent a small part of the market. The main benefit for...
5
by Ian Cutress on 1/16/2018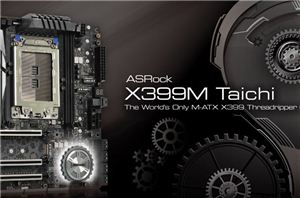 LAS VEGAS, NV — It is no secret that AMD's Threadripper multi-core processor is a beast goes without saying and 16c/32t of computing power is nothing short of impressive...
18
by Gavin Bonshor on 1/9/2018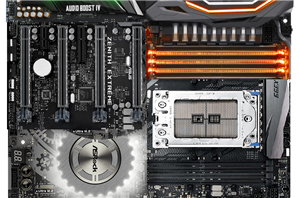 This past year has offered an extremely wide selection of motherboards and chipsets to choose from. AMD's Zen and Threadripper, Intel's Kaby Lake and Coffee Lake, and enterprise options...
26
by Ian Cutress on 1/6/2018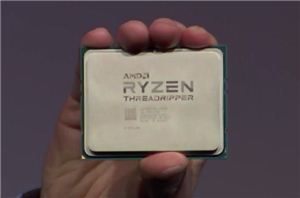 A week later than originally planned, AMD is launching NVMe RAID support for their Ryzen Threadripper platform. Grab the Windows 10 drivers and release notes here. This updated RAID...
47
by Billy Tallis on 10/2/2017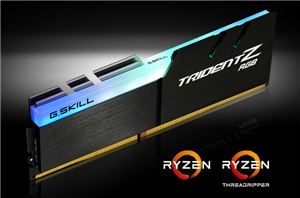 With both AMD Ryzen and Threadripper platforms continuing to mature, we've seen an increase in the two platform's ability to handle higher capacity and faster RAM and be stable...
13
by Joe Shields on 9/22/2017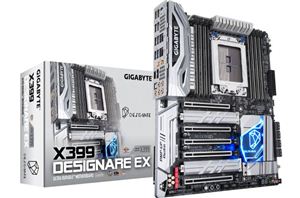 GIGABYTE has another motherboard coming out supporting AMD's Threadripper CPUs, the X399 Designare EX. The Designare EX is slated to be their flagship motherboard for the X399 chipset and...
39
by Joe Shields on 9/19/2017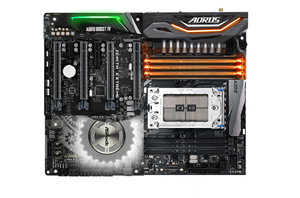 With the release of AMD's Threadripper CPUs into the HEDT market, board partners have released new motherboards based on the X399 chipset. Consumers are going to see quad channel...
97
by Ian Cutress & Joe Shields on 9/15/2017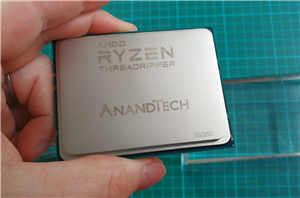 One of the interesting things to come out of this Threadripper launch is the stack of embargos. Last week AMD revealed the launch date and pricing, which will incidentally...
133
by Ian Cutress on 8/3/2017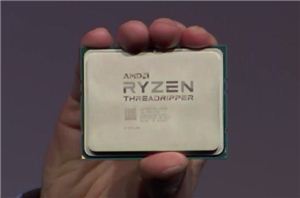 Last night out of the blue, we received an email from AMD, sharing some of the specifications for the forthcoming Ryzen Threadripper CPUs to be announced today. Up until...
225
by Ian Cutress on 7/13/2017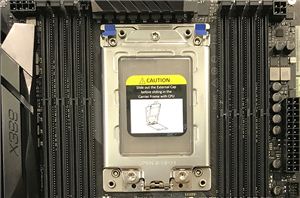 At Computex last week, ASRock demonstrated two motherboards designed for AMD's upcoming ThreadRipper HEDT processors. The new platforms are for high-end workstations and designed to support up to four...
69
by Anton Shilov on 6/7/2017