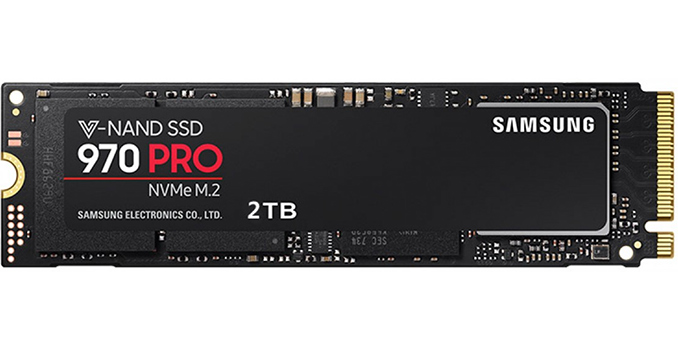 In an unusual move, Samsung on Monday denied existence of a 2 TB version of its M.2-2280 970 Pro SSD. The company said that it did not have plans to release such a product, yet did not exclude a possibility of launching such a storage device in the future.
"Samsung has not released a 2TB version of the [970 Pro] drive and there are currently no plans," a spokesperson for Samsung said Monday. "We will let you know if that ever changes."
Samsung's public rejection comes after two international retailers in China and in Germany posted product listings for the drive last week. The Chinese retailer went so far as to publish a picture of the drive, whereas the German one revealed its MZ-V7P2T0BW model number. We've also been able to call the German retailer and talk to them directly, confirming that the drive listing is no automation fluke.
In any case, while Samsung's refuting deserves to be taken at face value, the fact that retailers have photos and model numbers is odd to say the least. How these facts will be ultimately be reconciled – whether it's some kind of canceled product, a limited release product, or Samsung isn't ready to announce it quite yet – remains to be seen.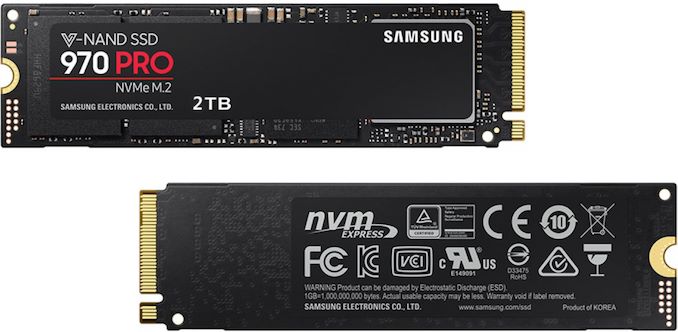 Related Reading:
Source: Samsung