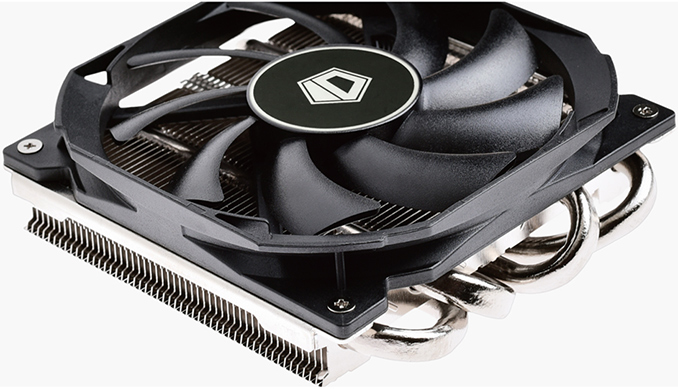 ID Cooling has introduced its new CPU cooling system for ultra-thin computers, such as those that come in thin mini-ITX or mini-STX form-factors. The IS-30 cooler is only 30-mm tall and is designed to cool processors with TDPs up to 100 Watts. Formally, this means the IS-30 is rated ot handle even eight-core unlocked processors, such as Intel's Core i9-9900K or AMD's Ryzen 2700X.
Typically, low-profile CPU coolers that are around 30 mm tall are rated for CPUs with a 35 W ~ 65 W TDPs. By contrast, the ID Cooling IS-30 can handle chips with a much higher thermal design power courtesy of its heat transfer design. The cooling system features four copper heat pipes, multiple aluminum fins, as well as a 92-mm PWM fan that spins at 800 ~ 3600 RPM and creates airflow of up to 40 CFM. This is a good bit of airflow for such a small cooler, and the manufacturer does list its maximum load noise level at 35.8 dB(A), which as you might expect is going to be louder than other low-profile cooling systems.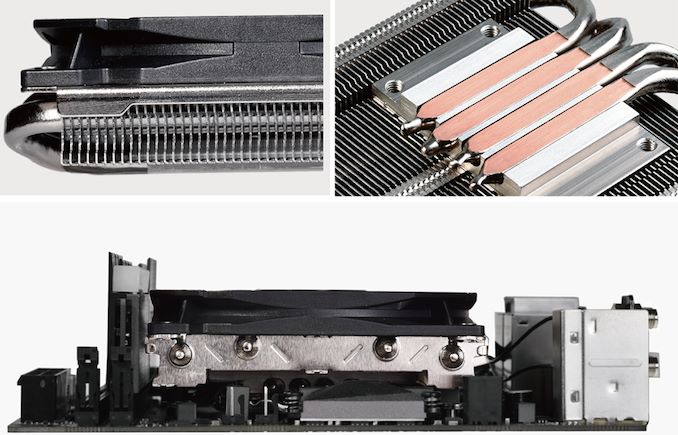 The IS-30 cooler from ID Cooling is compatible with all modern platforms from AMD and Intel, including the latest AM4 and LGA1155 sockets.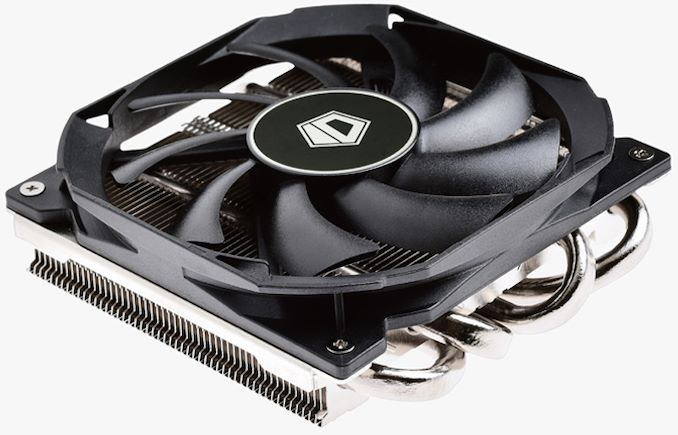 Both AMD and Intel have CPU coolers for miniature systems in their arsenals. However these coolers are not designed to handle high-performance processors, which is logical as miniature PCs tend to use energy-efficient chips with TDPs from 35 to 65 Watts. ID Cooling is among the first makers of coolers who offer a low-profile cooling system for 100-Watt CPUs, such as eight-core Intel's Core i9-9900K or AMD's Ryzen 7 2700X processors with an unlocked multiplier.
The ID Cooling IS-30 Specifications
IS-30
CPU TDP
100 W
Material
Copper center, aluminum fins
Dimension with Fan
100 mm (W) × 30 mm (H) × 93 mm (D)
Heat Pipes
4 × 6 mm heat pipes
Air Pressure
~ 2.2 mm H2O
Air Flow (CFM)
40 CFM
Speed
800 ± 200 ~ 3600 ± 10% RPM
Noise
17 ~ 35.8 dBA
Type of Bearing
Ball bearing
Life Expectancy
?
Weight
310 grams
Compatibility
AMD
AM4/FM2+/FM2/FM1/AM3+/AM3/AM2+/AM2
Intel
LGA1151/1150/1155/1156
ID Cooling quietly announced the IS-30 this week and did not touch upon its pricing. Though keeping in mind that we are talking about a small volume product, I'd expect it to carry a premium price tag, at least as far as low-profile CPU coolers are concerned.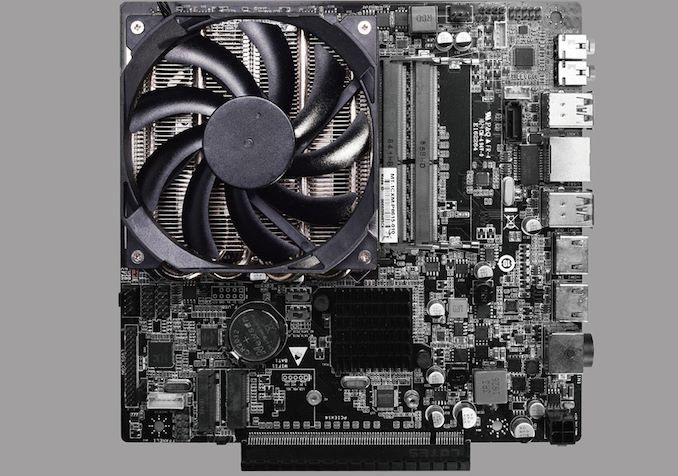 Related Reading:
Source: ID Cooling (via Hermitage Akihabara)