AnandTech Storage Bench - Heavy
Our Heavy storage benchmark is proportionally more write-heavy than The Destroyer, but much shorter overall. The total writes in the Heavy test aren't enough to fill the drive, so performance never drops down to steady state. This test is far more representative of a power user's day to day usage, and is heavily influenced by the drive's peak performance. The Heavy workload test details can be found here. This test is run twice, once on a freshly erased drive and once after filling the drive with sequential writes.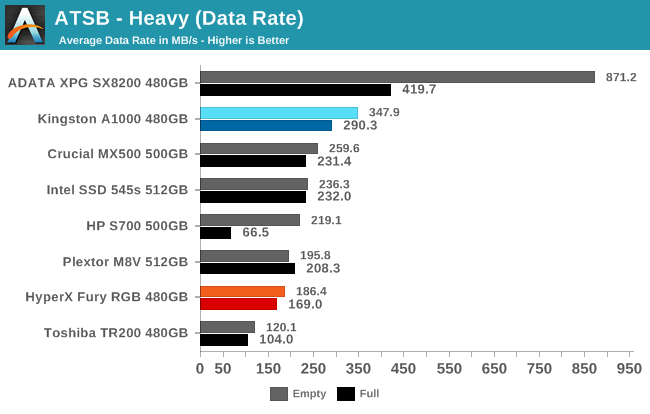 The average data rates of the HyperX Fury RGB on the Heavy test are clearly below the current standard for mainstream SATA drives and even a bit below the Plextor M8V that uses the same Toshiba 64-layer 3D TLC, but the Fury RGB does at least retain a significant lead over the DRAMless Toshiba TR200. The Fury RGB also shows a fairly small performance impact when the test is run on a full drive instead of a freshly erased drive.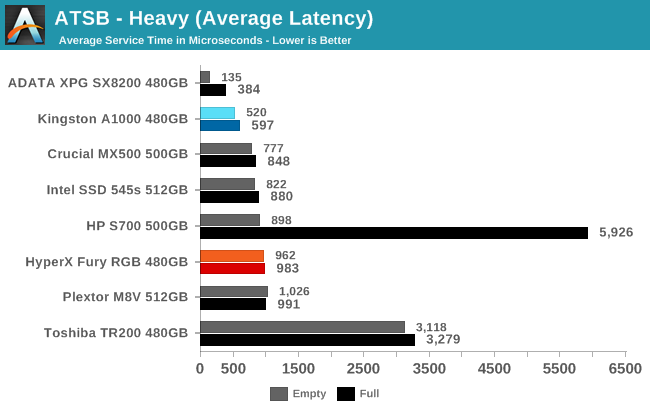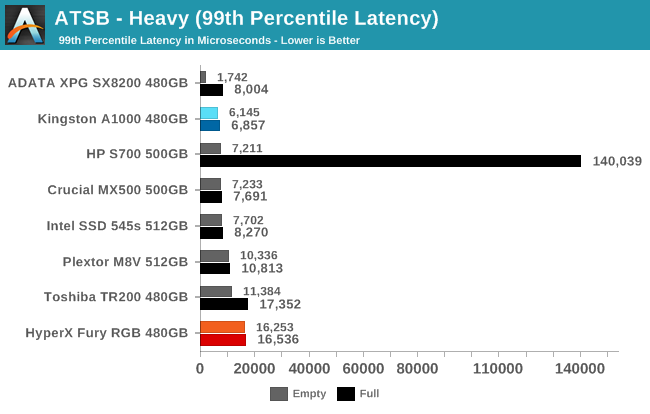 The average latency of the Fury RGB on the Heavy test is slightly higher than normal for mainstream SATA SSDs, but it's nothing compared to the DRAMless Toshiba TR200. The 99th percentile latency is a problem, as even the TR200 does better than the Fury RGB when the test is run on a full drive.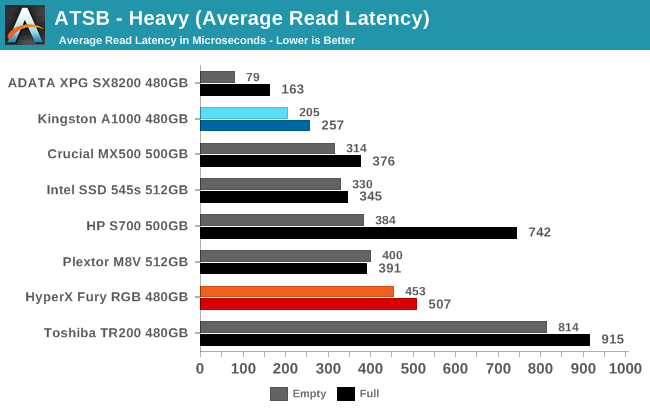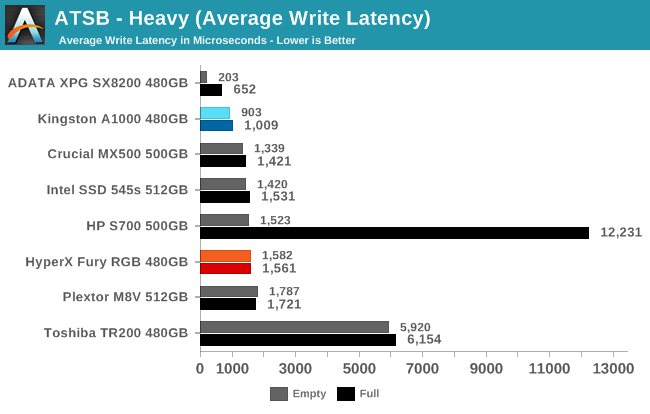 The average read latency scores from the Fury RGB stand out a bit more than the average write latency, but they're both within reason and far better than the DRAMless drive.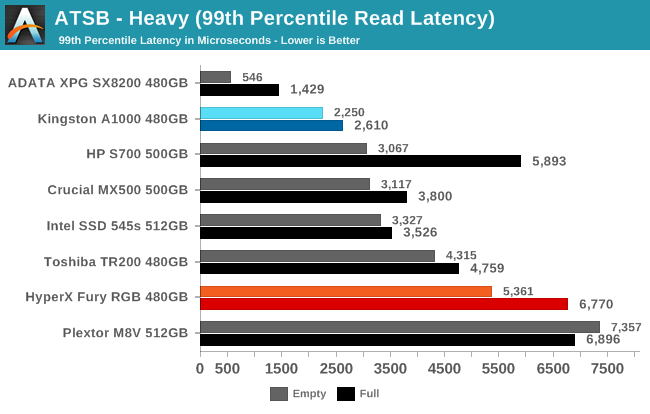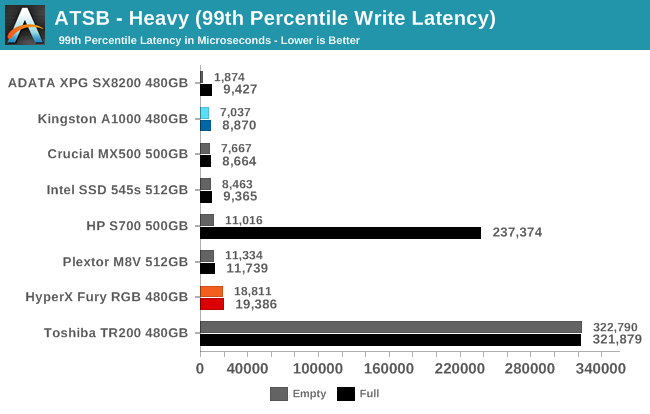 The 99th percentile read latencies of the Fury RGB are larger than what most of the competition provides but not large enough to be a serious problem. The 99th percentile write latencies are more of an outlier compared to the mainstream SATA drives, but the Toshiba TR200 shows what real performance problems look like.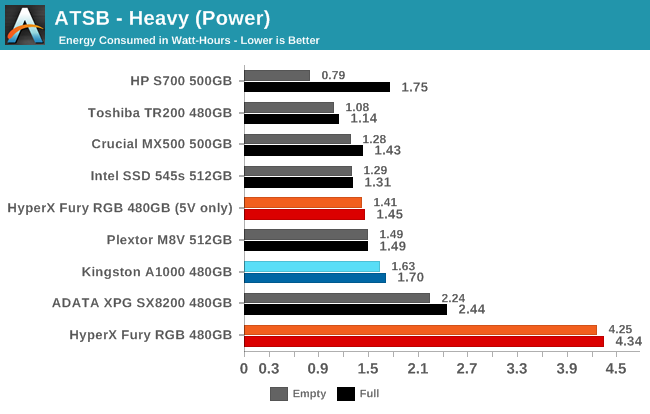 The Fury RGB again shows reasonable power efficiency if the energy used by the LEDs is ignored, because the LEDs set to red at full brightness use twice the power of the storage side of the drive.