RGB LED
As part of the lead up to CES 2021, Akasa made a couple of interesting announcements related to its lineup of DIY fanless cases and a second family of RGB lighting accessories. We have covered Akasa's Turing fanless cases in detail earlier - starting off as a complete reimagination of a fanless Bean Canyon NUC (delivering excellent results in our review), Akasa also created the Turing FX based on the same design for the Frost Canyon NUC. Now, they have set their sights on one of the popular consumer-focused Ryzen-based mini-PCs in the market - the Asus PN50. The Asus PN50, based on the Ryzen 4000-series mobile APUs (Renoirs with a TDP of 15W), has a physical footprint similar to that of the NUCs (with a...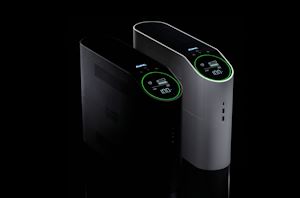 Just when you thought there was a gaming version of everything, with shiny flashing LEDs – we've seen storage SSDs, M.2 drives, fans, speakers, chairs, keyboards, headsets, mice, even...
30
by Dr. Ian Cutress on 9/28/2020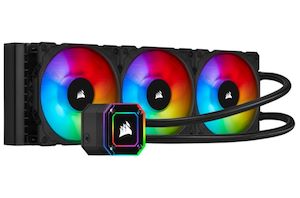 Back in January at CES 2020, we got a glimpse of Corsair's Capellix LED technology and it certainly piqued our interest. At the time Corsair couldn't give us details...
20
by Gavin Bonshor on 9/15/2020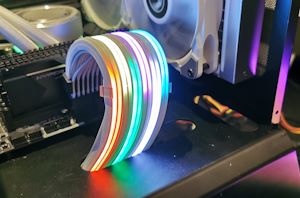 During our tour of the Lian Li suite at CES 2020, we saw a variety of updated case designs, some impressive and others with minor tweaks. One of the...
26
by Gavin Bonshor on 1/15/2020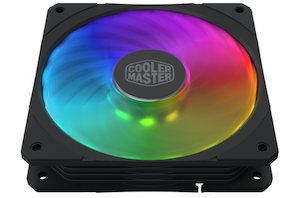 Back in January at the CES 2019 trade show, Cooler Master lifted the lid on its plans to release a new range 120 mm fans and they're here; the...
10
by Gavin Bonshor on 4/18/2019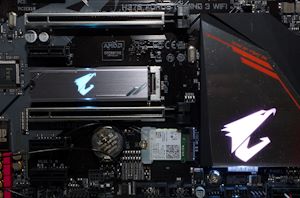 GIGABYTE entered the SSD market last year somewhat timidly with entry-level SATA drives, and they've been working their way up the market since. Their new Aorus RGB SSDs are...
23
by Billy Tallis on 4/10/2019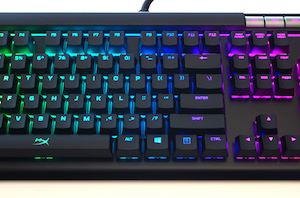 Today we're taking a look at the latest addition in HyperX's arsenal of gaming peripherals, the Alloy Elite RGB. Based around genuine Cherry MX RGB Red switches, the latest...
36
by E. Fylladitakis on 1/24/2019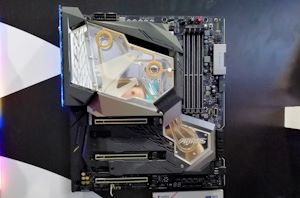 Back in December, GIGABYTE announced its highly premium Z390 Aorus Extreme WaterForce motherboard with an E-ATX form factor, a 10 gigabit NIC and 16-phase power delivery. The biggest feature...
6
by Gavin Bonshor on 1/23/2019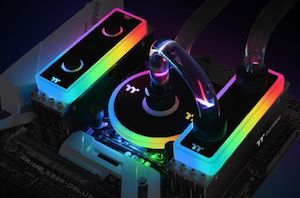 At CES 2019 Thermaltake officially entered the memory market with two new kits of DDR4 3200 RAM which not only include integrated water blocks but also includes 16.8 million...
13
by Gavin Bonshor on 1/9/2019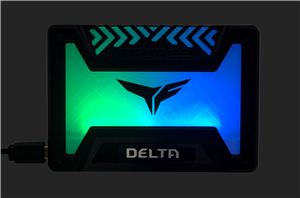 Today we're looking at another SATA SSD with RGB lighting, but the Team Delta RGB is very different from our previous RGB SSD. The lighting design is far more...
14
by Billy Tallis on 9/26/2018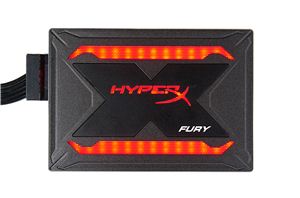 Kingston's HyperX gaming brand is introducing their first SSD with adjustable RGB LED lighting. The LEDs add significantly to the price tag, but internally it's a mid-range SATA SSD...
45
by Billy Tallis on 9/24/2018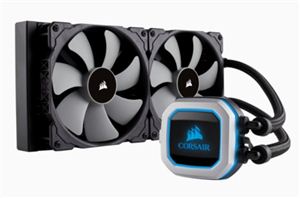 Corsair has released a new addition to its Hydro Series PRO closed loop coolers with the H100i PRO. The newest member of the family brings with it a 240mm...
2
by Joe Shields on 7/19/2018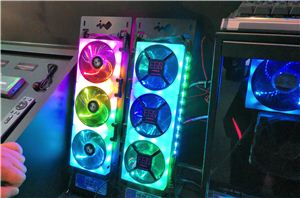 If you are not completely frustrated by RGB LED components by now, this might put you over the top. The Ego fan from InWin is designed to be the...
14
by Ian Cutress on 6/20/2018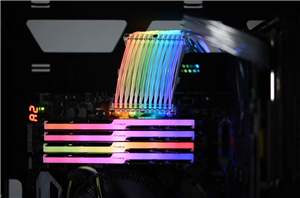 Part of our early Computex coverage involved Lian Li's new RGB product, the Strimer, which integrates RGB strips along a 24-pin ATX cable. The idea here was that out...
9
by Ian Cutress on 6/19/2018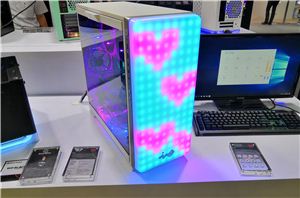 Having addressable RGB LEDs in a PC is one thing, and having OLED panels on various components is another. There is a fine line between the two, especially when...
14
by Ian Cutress on 6/19/2018