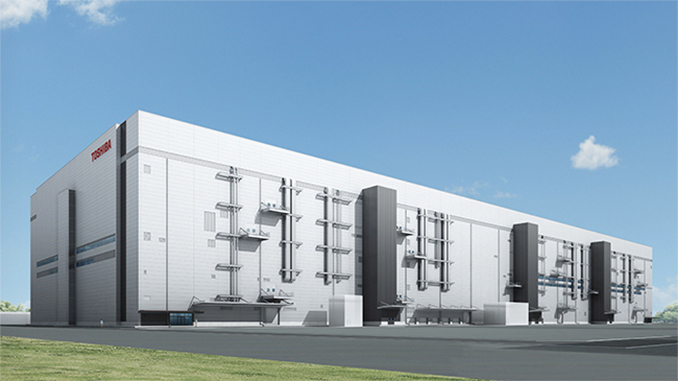 Toshiba Memory Corp. this week held a groundbreaking ceremony for its new BiCS 3D NAND flash memory fab, which is located in Japan's Iwate prefecture. Toshiba anticipates construction to be completed by late 2019 and expects its long-term partner Western Digital to participate in the project. The latter has once confirmed its plan to join the project, but has not made any final announcements thus far.
The new manufacturing facility near Kitakami (Iwate prefecture) will be Toshiba's largest fab building ever and is expected to feature the highest manufacturing capacity as well, both because of expanded cleanroom space as well as a new production system that will use artificial intelligence. As usual, the building will feature protection against earthquakes that tend to happen in Japan.
Toshiba expects that construction of the new fab will be completed in autumn, 2019. After the company moves in equipment, the fab will come online sometimes towards the end of 2020. Meanwhile between now and late 2019, Toshiba will have to make decision regarding the equipment to be used in the fab and precise manufacturing capacity of the manufacturing facility.
The upcoming fab will complement Fabs 2 and 6 — the two contemporary fabs at the Yokkaichi Operations memory production complex in Mie Prefecture, which Toshiba jointly operates with Western Digital.
Toshiba is about to start using its Fab 6/phase 1 fab at the Yokkaichi Operations this summer. The move will help it to increase production of BiCS 3D NAND flash memory in the coming months. Next year the company is expected to deploy the Fab 6/phase 2 fab.
Related Reading:
Source: Toshiba