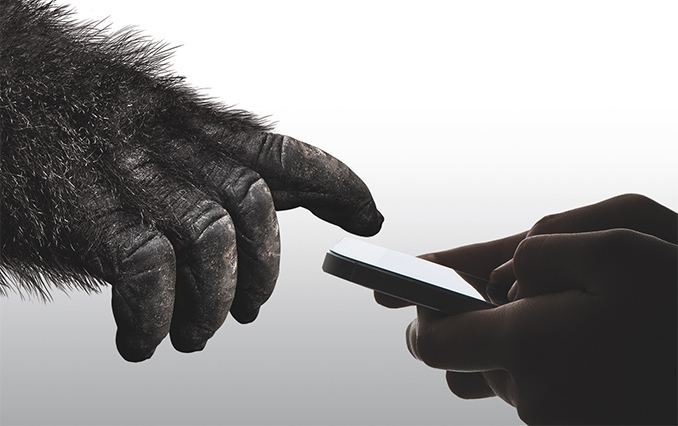 Corning this week introduced its next-generation Gorilla Glass 6 cover glass for smartphones that promises to double durability when compared to its predecessor. The manufacturer says that the first devices that will use the protective glass will hit the market already in the coming months.
According to Corning, its Gorilla Glass 6 is an entirely new material "chemically strengthened to higher levels of compression" and designed to sustain multiple drops throughout a lifetime of a device. The substrate is designed for phones that use glass for more than 85% of their enclosure surface, so the Gorilla Glass 6 is claimed to be a better fit for handsets with displays featuring an 18:9 or 19:9 display aspect ratio than the company's previous-gen Gorilla Glass 5.
According to a research by Toluna, which is cited by Corning, people drop their phones seven times a year and over 50% of these drops occur at one meter or below. The manufacturer claims that Gorilla Glass 6 survived 15 drops from 1 meter onto rough surfaces, which was two times better than results demonstrated by Gorilla Glass 5.
Corning says that its Gorilla Glass 6 has been evaluated by multiple customers and the latter are expected to use it in commercial products in the coming month. Although Corning does not disclose names of its clients, but logical candidates to use Gorilla Glass 6 are companies who launch their leading-edge products in the second half of the year.
Related Reading
Source: Corning