X2: The Threat Performance
This is definitely a visually stunning game. Even though we haven't had a chance to play the game, it scores points anyway for looking so darn beautiful. It's a sci-fi game, so there are flybys of vast starfields and intricate space stations, as well as asteroid fields and other space anomalies. The particle effects, textures and intricacy of the models in the game are amazing and work together to create an elegant futuristic reality. And it does it all without touching DX9.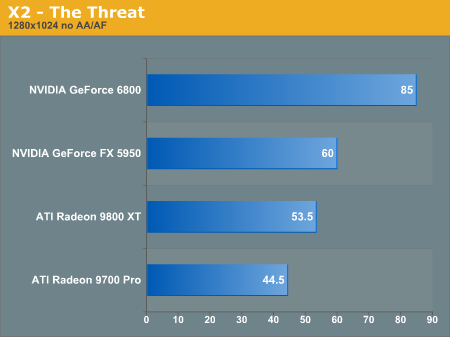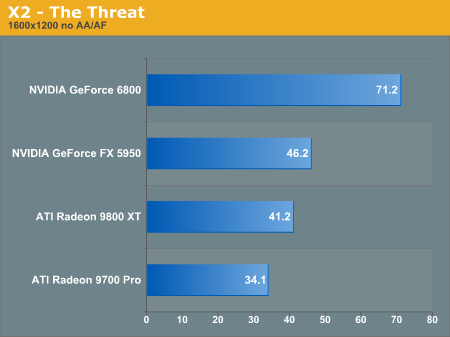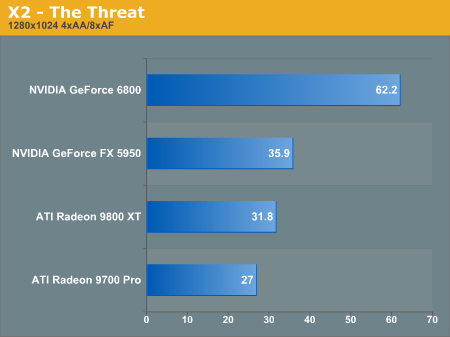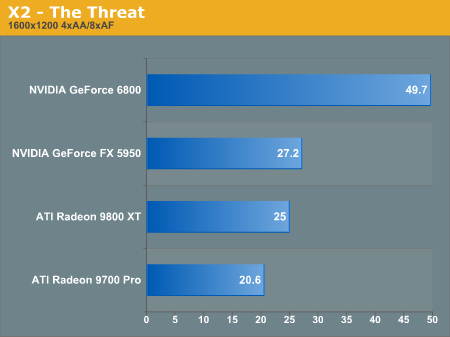 More of the same here. No contest with the other cards in the test. This benchmark takes a long time to run, so we were especially appreciative of the added power we saw in NV40.