Recently we received confirmation that the first retail samples of ATI's R420 (AGP Radeon X800) will debut April 26 as Radeon X800 Pro. ATI's naming scheme for R420 has been closely guarded, but the open term we hear from vendors is "Radeon X800."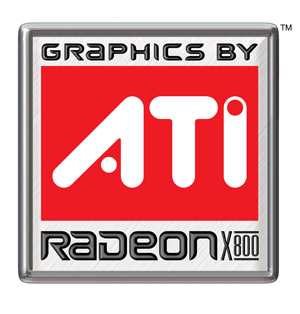 What seems highly unusual is the scheduled introduction of Radeon X800 XT on May 31st; only a month after Radeon X800 Pro's unveiling. Recall that Radeon 9800 and 9800 XT were launched six months apart. We can speculate ATI has either changed their marketing strategy, or the difference in performance between R420 and NV40 hastens ATI's release schedule. Further inspection of the ATI roadmaps reveals that "Non-Pro" Radeon X800s are absent. Perhaps "XT" has replaced the "Pro" Radeon series, and "Pro" thus replaced the "Non-Pro" Radeon series. Even though the initial launches of Radeon X800 will use 256MB of GDDR3, before the end of the year we also anticipate a 512MB revision. Furthermore, we will almost certainly see Radeon X800 SE with 128MB of DDR1; which will also debut with much a lower clockspeed.
R423, the PCI-Express (PCX) version of R420, is scheduled to launch June 14th. Specifications on R423 are identical to R420, and the cards will also carry the Radeon X800 product name.
RV380 and RV370 will also receive new product names, as Radeon X600 and Radeon X300, respectively. For more details about R420, RV380 and RV370, please take a look at our previous ATI roadmaps here. Stay tuned for more ATI and NVIDA news from the trenches.
Update April 9, 2004: We just received confirmation that X800 Pro will run on 12 pipelines, Radeon X800 XT will run on 16 pipelines and Radeon X800 SE will run on 8. It is important to note that all three of these chips are based on the same R420/R423 core. ATI could have an overclocker'ss/softmodder s dream with the X800 Pro and SE derivaties! This also comes as somewhat of a surprise since original leaked ATI documents claimed R420 would utilize 8 "Extreme" pipelines.