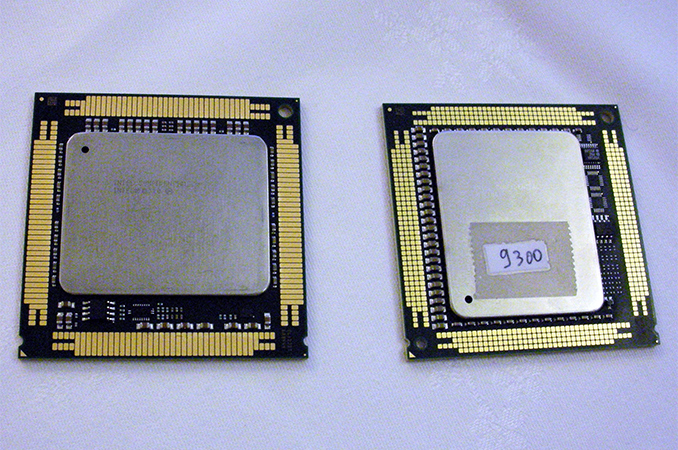 Intel has begun its product discontinuance program for its "Poulson" Itanium 9500-series processors. Intel's customers will have to make their final orders for these CPUs this fall and the last Poulson chips will be shipped in early 2021.
Intel's Itanium 9500-series lineup consists of four CPUs: the quad-core Itanium 9520 and 9550 as well as the eight-core Itanium 9540 and 9560. All of the these processors were released in Q4 2012, and were supplanted with the newer "Kittson" 9700 CPUs last year. Now Intel has set the entire Poulson family to discontinued in Q1 2021, a little more than eight years after their release.
Intel's customers are advised to place their orders on Itanium 9500-series processors by September 17, 2018. Orders will become non-cancelable on September 28, 2018. The final Poulson chips will be shipped by March 5, 2021. Keep in mind that HP Enterprise (the only company that uses Itanium) will cease selling servers based on the Itanium 9500-series on March 31, 2018, so demand for Poulson products is not going to be high in the coming years.
Intel's Poulson processor (pictured above on the right, image by Silicon.fr) was among the most significant microarchitectural and performance advancements of the Itanium products throughout their history: the CPU doubled issue width to 12 instructions per cycle, got 4-way Hyper-Threading, received higher frequencies, as well as up to eight cores. By contrast, Intel's latest Itanium 9700-series processors run only slightly faster than the highest-end 9500-series chips.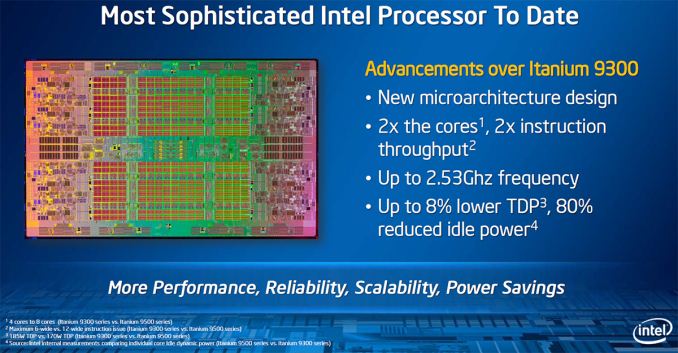 The retirement of the Poulson family will mean that Intel's 9700 processors will be the only Itanium parts on the market – and indeed they will be the last Itanium processors altogether as Intel has ceased further Itanium development. Meanwhile only a single vendor – long-time Itanium partner HP Enterprise – is still selling Itanium-based servers. But even so, expect Itanium machines to be around for years to come; HPE's Integrity machines are used primarily for mission- and business-critical applications, where customers are invested into the platform for the very long term.
Related Reading:
Image Source: Silicon.fr
Source: Intel