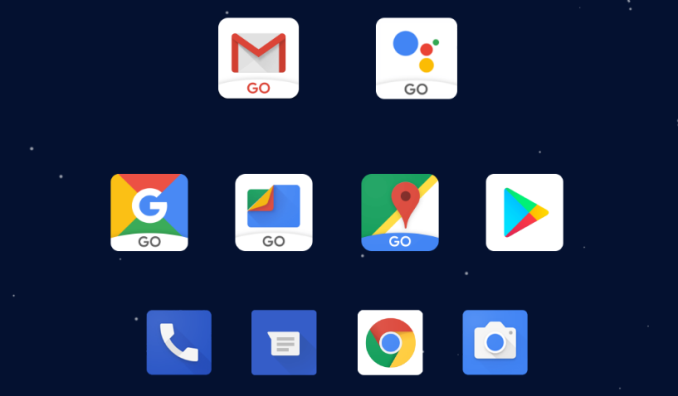 With the release of Android 8.1 tomorrow Google also announcement of a Go-edition of Android Oreo. The Android team has been hard at work optimizing the operating system to work better with low-end devices which are limited in terms of storage space as well as main memory. The Android 8.0 OS side improvements are something that every Android device will be able to take advantage of, but with the Go-edition of Android 8.1 Google extends this to the Google applications themselves.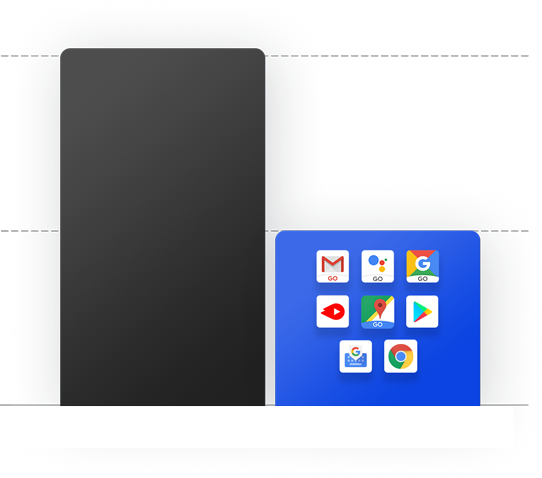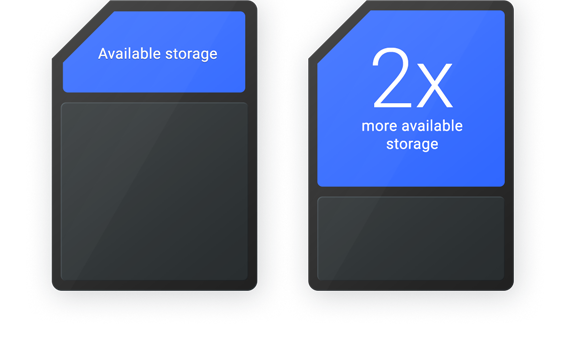 The new Go-edition of the new Google Apps suite claims to use half the storage of the full version
The Go-edition claims to improve app-launching speed of up to 15%, however from the wording of the annoucenemnt it's not too clear if this is a modification or tuning of the runtime that is exclusive fo the Go-edition or if this will apply to all Android 8.1 editions.
What is clear though is that Google is changing the set of bundled Google applications for Go-edition devices with new exclusive light-weight versions of their classic counterparts. These "Go" edition apply to the Google search app, Google Assistant, Google Maps, YouTube and Gmail. Google also claims that there are optimized versions of Google Play, Chrome and Gboard (Google keyboard) however it's again not too clear if these include user-facing changes or if they come with under-the-hood optimization for better experience with devices with low RAM and storage options. The Play Store for once will now include a new section with recommended applications that work well with low-end devices.


Most improtantly, Files Go claims it will help you manage your memes
Google will also for the first time bundle the Files Go pseudo-file manager that is optimized for scanning and clearing up storage used by various files and applications with the main target of clearing up as much device storage as possible.
Go-edition Android will also come by default with data-saving features enabled, meaning Google's compression proxy will be enabled for compatible apps such as Chrome.
Overall Go-edition will help will help with storage concerns on very low-end devices which have for example only 8GB of storage; these devices become very fast unusable once you install 2-3 apps larger apps on the data partition and every single MB of space becomes important. Having a major reduction in the size of the preinstalled Google apps will help a lot in terms of storage space. It will be also interesting to see how strict Google will be in terms of region-locking availability of Go-edition applications and if we'll be able to test them on higher end devices without too much trouble.
Source: Google Blog