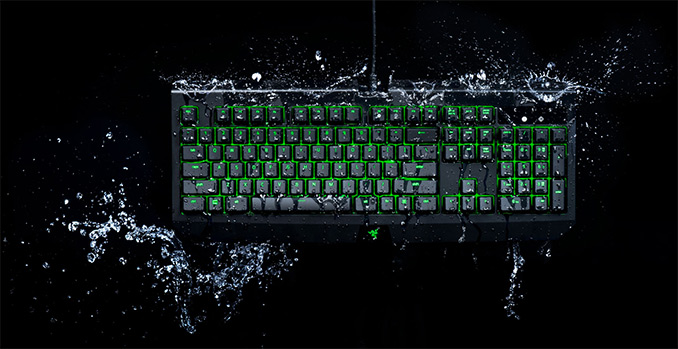 Razer this week introduced a new version of its popular mechanical BlackWidow keyboard that is splash- and dust-resistant. The BlackWidow Ultimate will be among a few IP54-certified mechanical keyboards on the market, and will offer similar gaming features as other keyboards from the same series sans without RGB backlighting. A good news is that it will also be cheaper than some of its RGB-enabled counterparts.
The Razer BlackWidow Ultimate keyboard uses Razer's Green mechanical switches with a 50 g actuation force that are used on many other products from the company. The Green switches will be the only option for the keyboard, so it is not possible to customize tactile feedback or reduce travel distance, as in the case of the flaghship BlackWidow Chroma V2. Meanwhile, the main feature of the BlackWidow Ultimate is of course its IP54-rated resistance against dust and splashes of water. Under the classification, the keyboard is rated to be able to survive an accidental spill and limit the ingress of dust, but it's not so sealed that can be submerged or subjected to extreme dust conditions (e.g. a sandstorm).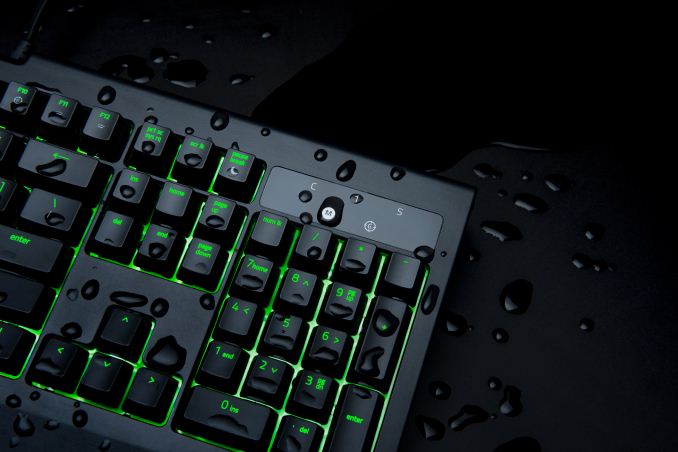 From general features points of view, the BlackWidow Ultimate promises to offer the same look and feel as other BlackWidow keyboards available today: it has programmable keys (on-the-fly macro recording is supported), it supports 10 key roll-over anti-ghosting and features 1000 Hz polling via USB. The only contemporary feature that the BlackWidow Ultimate does not have is RGB backlighting — the new unit only has green backlighting that supports programmable lighting effects that can be customized using the Razer Synapse software.
Razer's BlackWidow Ultimate is available directly from Razer for $109.99/€119.99 (depending on the region), which is lower than the price of the BlackWidow Chroma V2 with RGB backligting (around $150) and only slightly higher than the price of the BlackWidow X Ultimate keyboard without the IP54 rating (around $100). The company's retail partners will start to sell the splash- and dust-resistant keyboard later this quarter.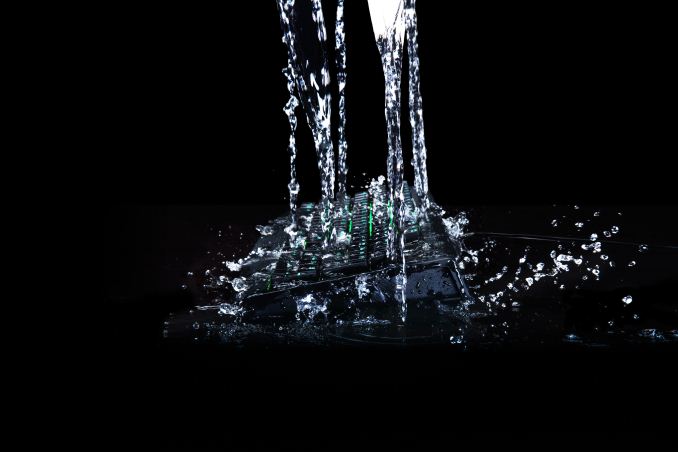 Related Reading:
Source: Razer