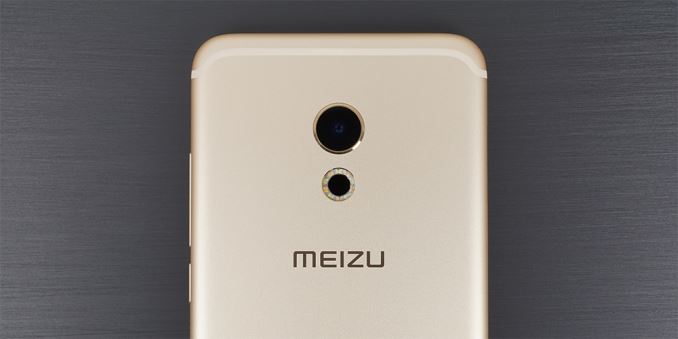 Meizu is hard at work carving out a niche for itself in its increasingly competitive home market. One of the smaller Chinese OEMs based on sales volume, it considers design and build quality as core strengths. Because of this attention to detail, and perhaps a ploy to increase perceived quality, Meizu's phones generally carry a small price premium relative to its competitors.
Last year the company modified its branding to better differentiate its high-end PRO series from the mainstream MX series of phones. While a good idea, Meizu's current product lineup still has no clear hierarchy. It currently offers three different phones in three different sizes that overlap in several key areas. The PRO 6 is Meizu's current flagship, and while it holds a few advantages over the previous generation PRO 5, which Meizu still sells, it also regresses in some ways. Then there's the recently announced MX6 whose hardware and design is again similar to the PRO 6, but comes with a lower price.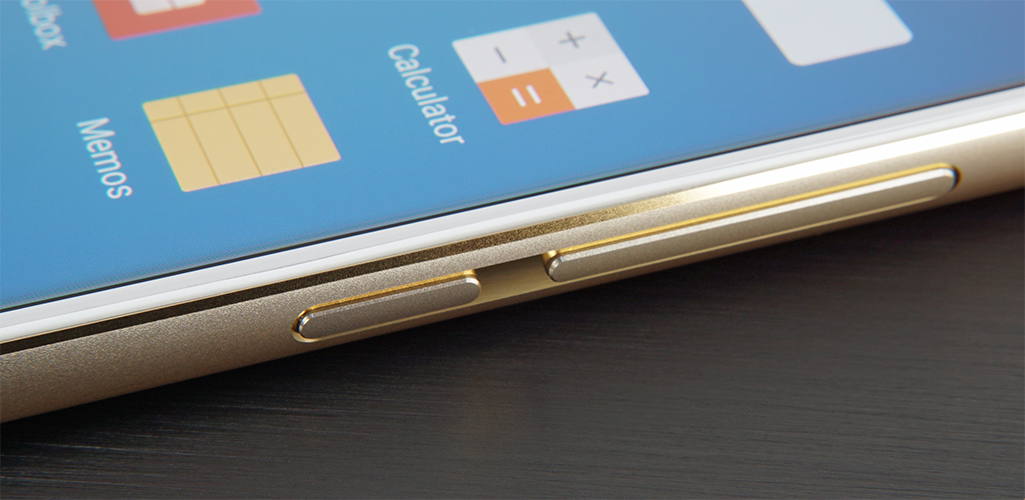 Meizu historically sources SoCs from either MediaTek or Samsung. The PRO 5 comes with the Exynos 7420, the same SoC Samsung used in its Galaxy S6 family, but the newer PRO 6 uses MediaTek's deca-core Helio X25, a frequency-bumped, Meizu-exclusive version of the Helio X20. The Helio X20/X25 are notable for being the first SoCs to use a tri-cluster CPU configuration, with two ARM Cortex-A72 CPUs to handle bursts of heavy activity, four lower-power Cortex-A53 CPUs to handle less intense, general workloads, and four more A53 CPUs at a lower frequency for very light loads and background tasks.
The problem is that the performance of the more expensive PRO 6 should be about the same as the mainstream MX6; its A72 cores peak at 2.5GHz versus 2.3GHz for the MX6, giving the PRO 6 only a theoretical 9% advantage—not enough to notice in everyday use—and the difference in frequency between the A53 cores is even smaller. The higher frequency A72 cores in both the PRO 6 and MX6 should give them a noticeable advantage over the PRO 5's four A57 cores in single-threaded workloads—between 10% to 20% based on frequency plus the gains from architectural improvements—but this depends on how Meizu prioritizes the A72 cores. If the PRO 6 places more emphasis on reducing power consumption by placing more threads on the middle-tier A53 cluster instead of migrating them to the higher performance A72 cluster, then the PRO 6 could perform worse than the older PRO 5.
Meizu PRO Series
Meizu PRO 6
Meizu PRO 5
SoC
MediaTek Helio X25
(MT6797T)

2x Cortex-A72 @ 2.5GHz
4x Cortex-A53 @ 2.0GHz
4x Cortex-A53 @ 1.5GHz
Mali-T880MP4 @ 850MHz
Samsung Exynos 7420

4x Cortex-A57 @ 2.1GHz
4x Cortex-A53 @ 1.5GHz
Mali-T760MP8 @ 772MHz
RAM
4GB LPDDR3-1866
3GB / 4GB LPDDR4-3104
NAND
32GB / 64GB (eMMC 5.1)
32GB / 64GB (UFS 2.0)
+ microSD
Display
5.2-inch 1920x1080 SAMOLED
5.7-inch 1920x1080 SAMOLED
Dimensions
147.7 x 70.8 x 7.25 mm
160 grams
156.7 x 78.0 x 7.5 mm
168 grams
Modem
MediaTek (Integrated)
2G / 3G / 4G LTE (Category 6)

FDD-LTE / TD-LTE / TD-SCDMA / WCDMA / CDMA (China only) / GSM
Samsung Shannon 333
2G / 3G / 4G LTE (Category 6)

FDD-LTE / TD-LTE / TD-SCDMA / WCDMA / GSM
SIM Size
2x NanoSIM (dual standby)
2x NanoSIM (dual standby)
Front Camera
5MP, 1/4" OmniVision OV5695, 1.4μm, f/2.0
5MP, 1/5" OmniVision OV5670, 1.12μm, f/2.0
Rear Camera
21.16MP, 1/2.4" Sony IMX230 Exmor RS, 1.12µm pixels, f/2.2, PDAF + Laser AF, HDR, dual-tone LED flash
21.16MP, 1/2.4" Sony IMX230 Exmor RS, 1.12µm pixels, f/2.2, PDAF + Laser AF, HDR, dual-tone LED flash
Battery
2560 mAh (9.73 Wh)
non-replaceable
3050 mAh (11.59 Wh)
non-replaceable
Connectivity
802.11b/g/n/ac, BT 4.1 LE, NFC, GPS/GNSS, USB 3.1 Type-C
802.11b/g/n/ac, BT 4.1 LE, NFC, GPS/GNSS, USB 2.0 Type-C
Launch OS
Android 6.0 with Meizu FlymeOS 5.2
Android 5.1 with Meizu FlymeOS 5.1
Launch Price
(No Contract)
¥2499 / ¥2799
$377 / $422 USD
¥2799 / ¥3099
$422 / $467 USD
It's natural to expect newer, higher-cost phones to have better gaming performance, but again this is not necessarily the case with Meizu's current lineup. The MediaTek SoCs in both the PRO 6 and MX6 use the same ARM Mali-T880MP4 GPU, giving no clear performance advantage to the flagship PRO 6. Also, we've already seen the Mali-T760MP8 GPU in the older PRO 5 outperform the PRO 6's GPU (the Huawei Mate 8 has the same GPU as the PRO 6).
The RAM and NAND specifications show a similar pattern. The cheaper MX6 comes with the same 4GB LPDDR3 RAM as the flagship PRO 6, while the PRO 5 comes with either 3GB or 4GB of faster LPDDR4 RAM. Both the PRO 6 and PRO 5 come in two different versions with either 32GB or 64GB of internal storage, but like the 32GB-only MX6, the PRO 6 uses eMMC 5.1 NAND instead of UFS 2.0 like the older PRO 5. And while the PRO 5 supports microSD cards for storage expansion, Meizu removed this capability from the PRO 6.
All three phones include a touch-based, capacitive fingerprint sensor using Meizu's mTouch 2.1 technology; however, Meizu is using a different supplier for the PRO 6, sourcing its fingerprint sensor from GOODiX instead of Fingerprint Cards like it did for the PRO 5. Despite the change, the PRO 6's sensor works just as well as the PRO 5's, quickly unlocking the phone regardless of finger position or orientation. It handles mild changes in dampness and temperature as well as other capacitive sensors, but large changes in either render your finger unreadable.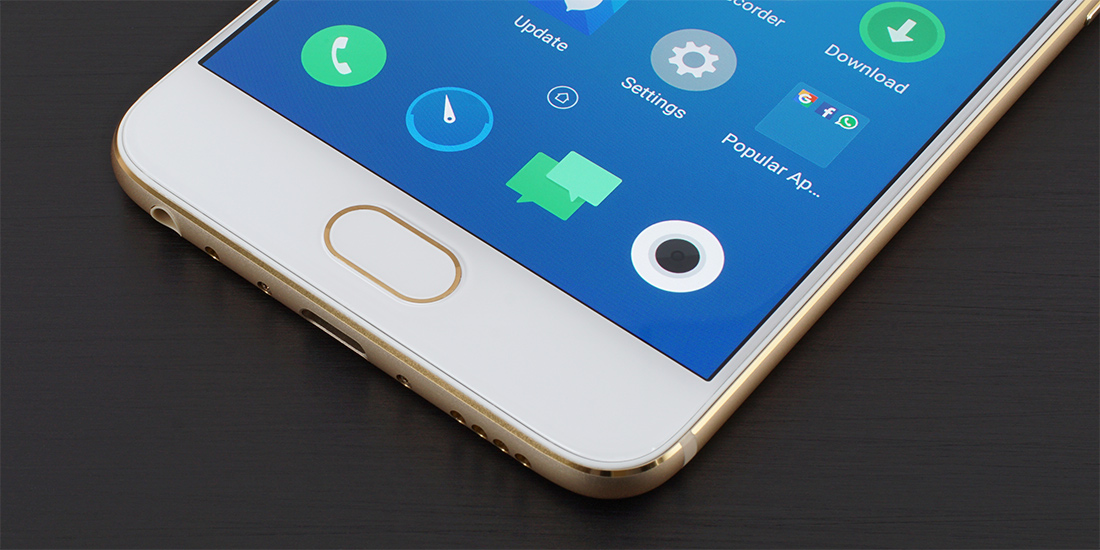 The PRO 6 uses the same rear camera setup as the PRO 5: a 21MP Sony IMX230 Exmor RS sensor with a 6-element, f/2.2 aperture lens and a hybrid autofocus system combining laser, phase detection (PDAF), and traditional contrast detection methods. The PRO 5 generally captures nice looking images with this hardware. It will be interesting to see if Meizu improved its HDR processing for the PRO 6, a weak point for the PRO 5, and if there's any change in image or video processing performance with the switch to the MediaTek SoC.
The PRO 6 is Meizu's second-smallest phone with a 5.2-inch 1080p SAMOLED display. This is a big change from the PRO 5, which lands firmly in phablet territory with its 5.7-inch 1080p SAMOLED screen. The MX6, MX5, and M3 note all use 5.5-inch panels. Because of overlapping hardware specifications and similar designs, size and price end up being the most obvious differentiators among Meizu's phones.
Even though the PRO 6 seems no better, or even worse, than the PRO 5 in some ways, it does add a couple new features. First, it supports USB 3.1 over its Type-C connector, although this feature is turned off by default. To get faster file transfers you'll need to dive into the settings app and enable this feature, at which point you're greeted with a warning about possible interference and compatibility issues. Indeed, after enabling USB 3.1, I was no longer able to transfer files with the Windows VM on my laptop, although everything still worked smoothly when connecting the PRO 6 to my Windows desktop.
The second new feature is 3D Press, Meizu's version of Apple's 3D Touch pressure-sensitive screen. Improving user interface navigation is a core focus of Meizu's Flyme OS, and the new interactions 3D Press enables further this goal. We'll discuss how well this works and whether or not it actually improves the user experience later in the review.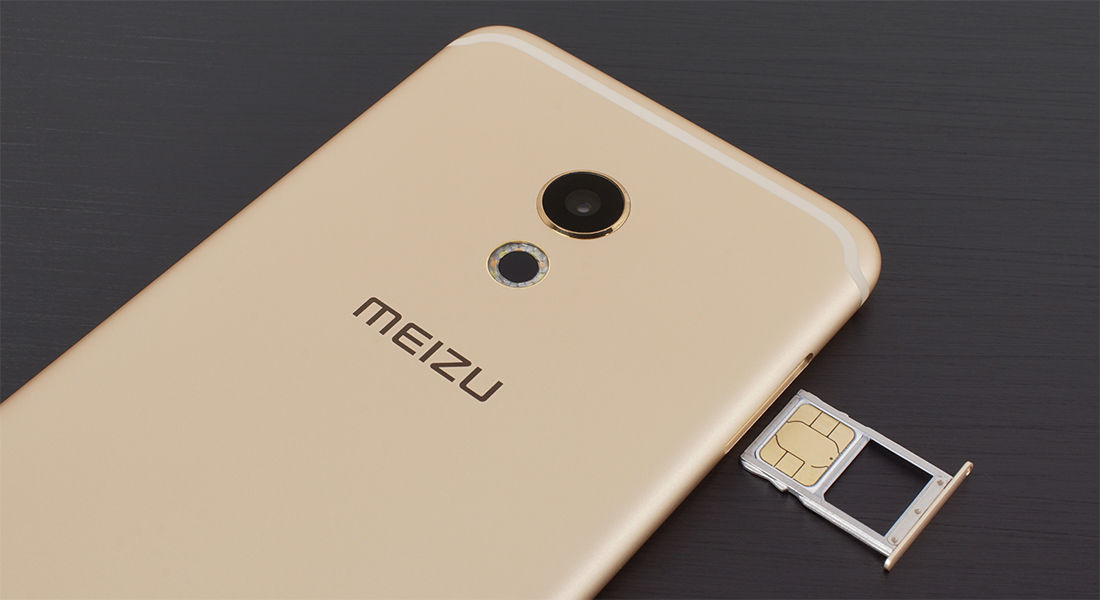 The Helio X25 SoC includes an integrated MediaTek baseband processor supporting Category 6 LTE speeds—up to 300 Mb/s down and 50 Mb/s up with 2x20 MHz carrier aggregation and 64-QAM on the downlink.
This is MediaTek's first baseband processor with CDMA2000 support. The international version of the PRO 6 supports FDD-LTE/TD-LTE, TD-SCDMA, WCDMA, and GSM networks and 11 frequency bands, while the Chinese model adds CDMA2000 and supports 18 frequency bands. Despite repeated inquiries, I was unable to get specific frequencies from Meizu. The PRO 6 does not support North American LTE frequencies, though, limiting it to HSPA+ operation.
The card tray accepts two NanoSIM cards for Dual SIM Dual Standby (DSDS) operation, which means both SIMs are active for receiving calls or messages, but only one SIM can make a connection at a time
A dual-band (2.4GHz and 5GHz) Wi-Fi radio is also packed inside the Helio X25 SoC. It supports up to 802.11ac with a single spatial stream; however, the PRO 6 is unable to connect to my ASUS router using the 5GHz band. Switching to 802.11n over 2.4GHz works fine except it takes an unusually long time to make the initial connection after turning the radio on.
Over the next several pages, we'll take a closer look at the PRO 6 and see just how well its hardware and software perform.