ATTO
ATTO's Disk Benchmark is a quick and easy freeware tool to measure drive performance across various transfer sizes.
The lower write speed of the 256GB RD400 is clearly visible. All three models show essentially no performance scaling from 16kB to 64kB transfer size but only reach full performance for 512kB or larger transfers.
AS-SSD
AS-SSD is another quick and free benchmark tool. It uses incompressible data for all of its tests, making it an easy way to keep an eye on which drives are relying on transparent data compression. The short duration of the test makes it a decent indicator of peak drive performance.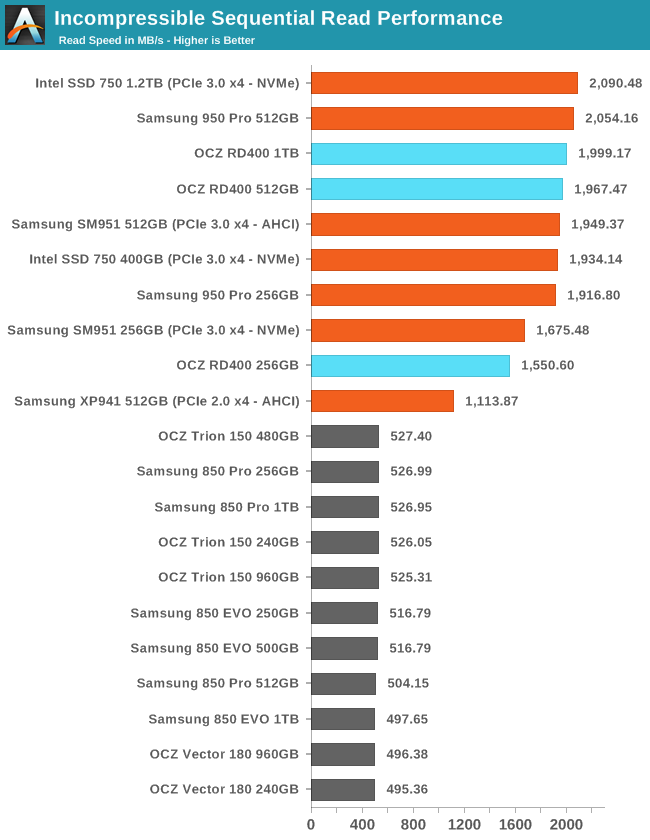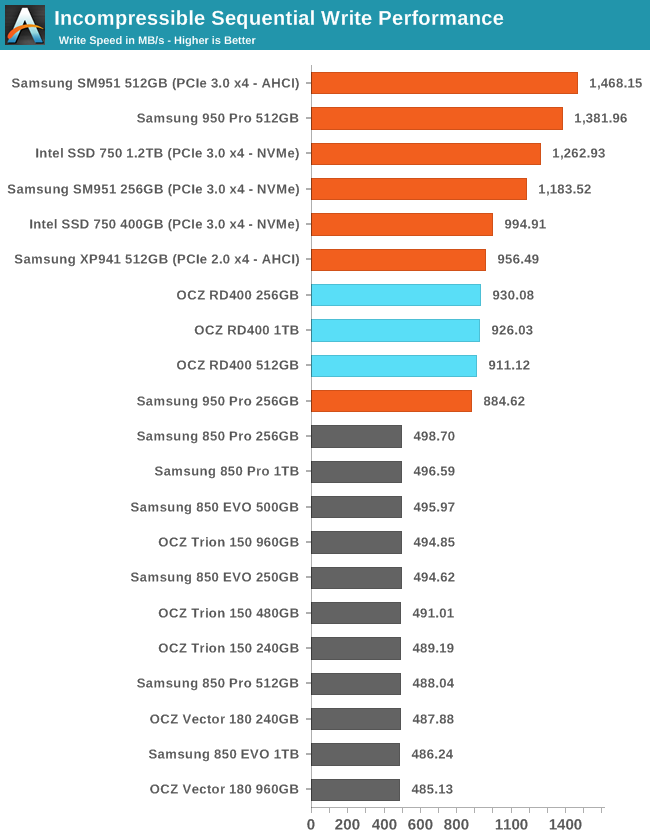 The 256GB RD400 lags a bit behind the competition for read speed and all three are near the bottom of the PCIe segment for write speed.
Idle Power Consumption
Since the ATSB tests based on real-world usage cut idle times short to 25ms, their power consumption scores paint an inaccurate picture of the relative suitability of drives for mobile use. During real-world client use, a solid state drive will spend far more time idle than actively processing commands. Our testbed's PCIe link state power management support is broken, so only active idle power consumption is reported. This is realistic for most desktop scenarios, but a properly configured mobile system can potentially save power by enabling link power management for PCIe and SATA.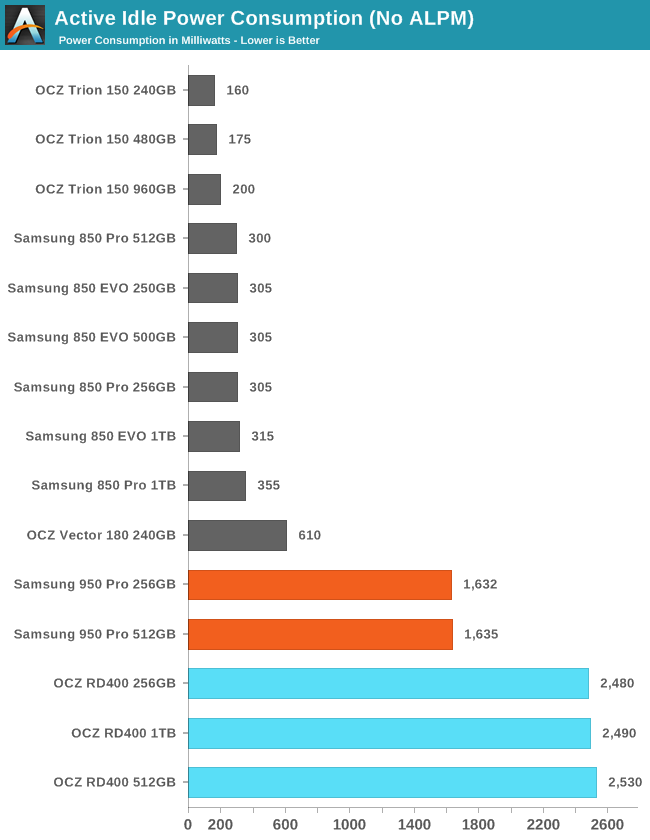 The 12V to 3.3V conversion done by the PCIe to M.2 adapter card bundled with the RD400 is providing some overhead to idle power, but most of this poor showing comes down to a lack of usable PCIe power management on common desktop platforms.