The Witcher 3
The third game in CD Projekt RED's expansive RPG series, The Witcher 3 is our RPG benchmark of choice. Utilizing the company's in-house engine, REDengine 3, The Witcher makes use of an array of DirectX 11 features, all of which combine to make the game both stunning and surprisingly GPU-intensive. Our benchmark is based on an action-heavy in-engine cutscene early in the game, and Hairworks is disabled.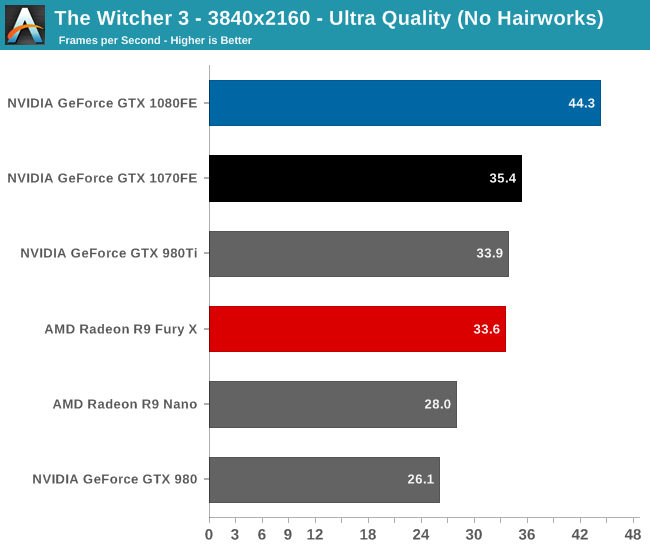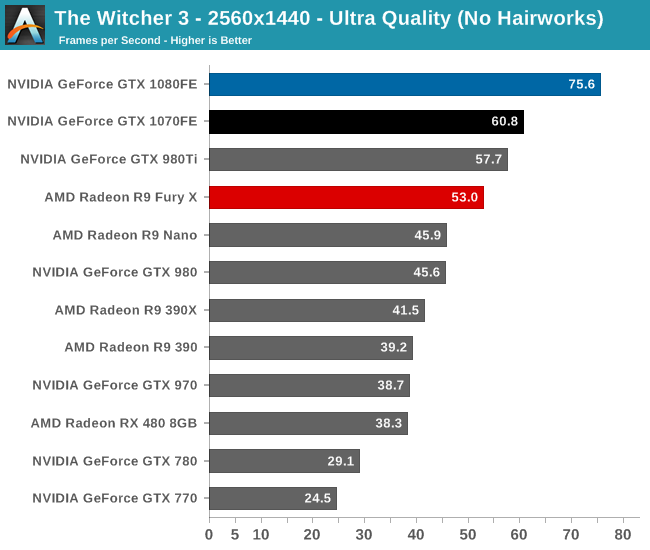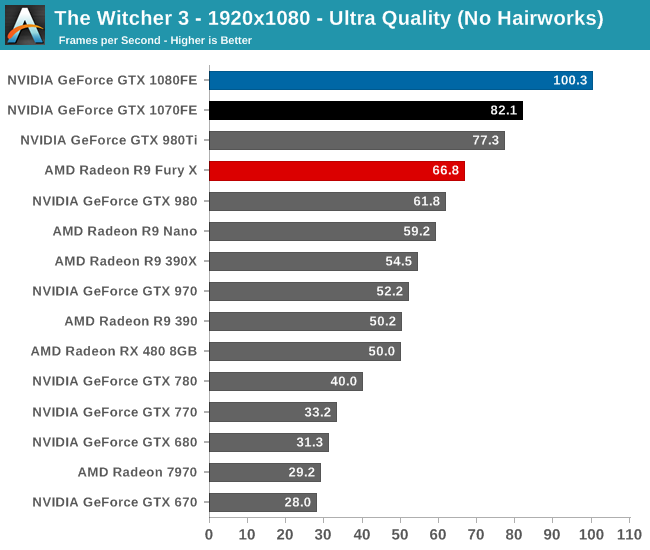 The GTX 1080 never doesn't lead in our benchmarks, but The Witcher 3 is another strong showing for the card. At 44fps for 4K, it's three-quarters of the way to 60fps, with gives us a reasonably playable framerate even at these high quality settings. However to get 60fps you'll still have to back off on the quality settings or resolution. Meanwhile the GTX 1070, although capable of better than 30fps at 4K, is more at home at 1440p, where the card just cracks 60fps.
Looking at the generational comparisons, the Pascal cards are about average under The Witcher 3. GTX 1080 leads GTX 980 by an average of 66%, and GTX 1070 leads GTX 970 by 58%. Similarly, the gap between the two Pascal cards is pretty typical at 24% in favor of the GTX 1080.
Finally, checking in on poor Kepler, we find GTX 680 at 31.3fps at 1080p, as compared to GTX 1080's 100.3fps. This gives NVIDIA's latest flagship a 3.2x advantage over its 4 year old predecessor.