ASRock E3V5 Performance Gaming Conclusion
There are several ways to define feature points in a product. I like to think that they fall into three levels: the first being the absolute 'must-use' if you buy the product. Things in this category include integrated 10 gigabit Ethernet, because chances are you won't buy a 10GbE motherboard and not use it. The middle level is the 'it's there' portion of features that may or may not be used, such as PCIe slots or video outputs. These components don't necessarily make a motherboard a must-have, but their presence (at low cost) typically is beneficial if a user needs them. The third category is the 'why did they include that', which goes for feature sets that are over-priced or almost impossible to use together. Normally I'd point to bad PCIe layouts, over the top power delivery on a mid-range board, or the disastrous combination of SATA Express/M.2 we had in 2014/2015.
Out of the feature-set, these are further sub-divided into passive ('it's there and I don't need to do anything') and active ('it has to be used to get a benefit'). So under passive comes power delivery, audio arrangements, or DRAM routing, then under active comes things like WiFi or BIOS/software features.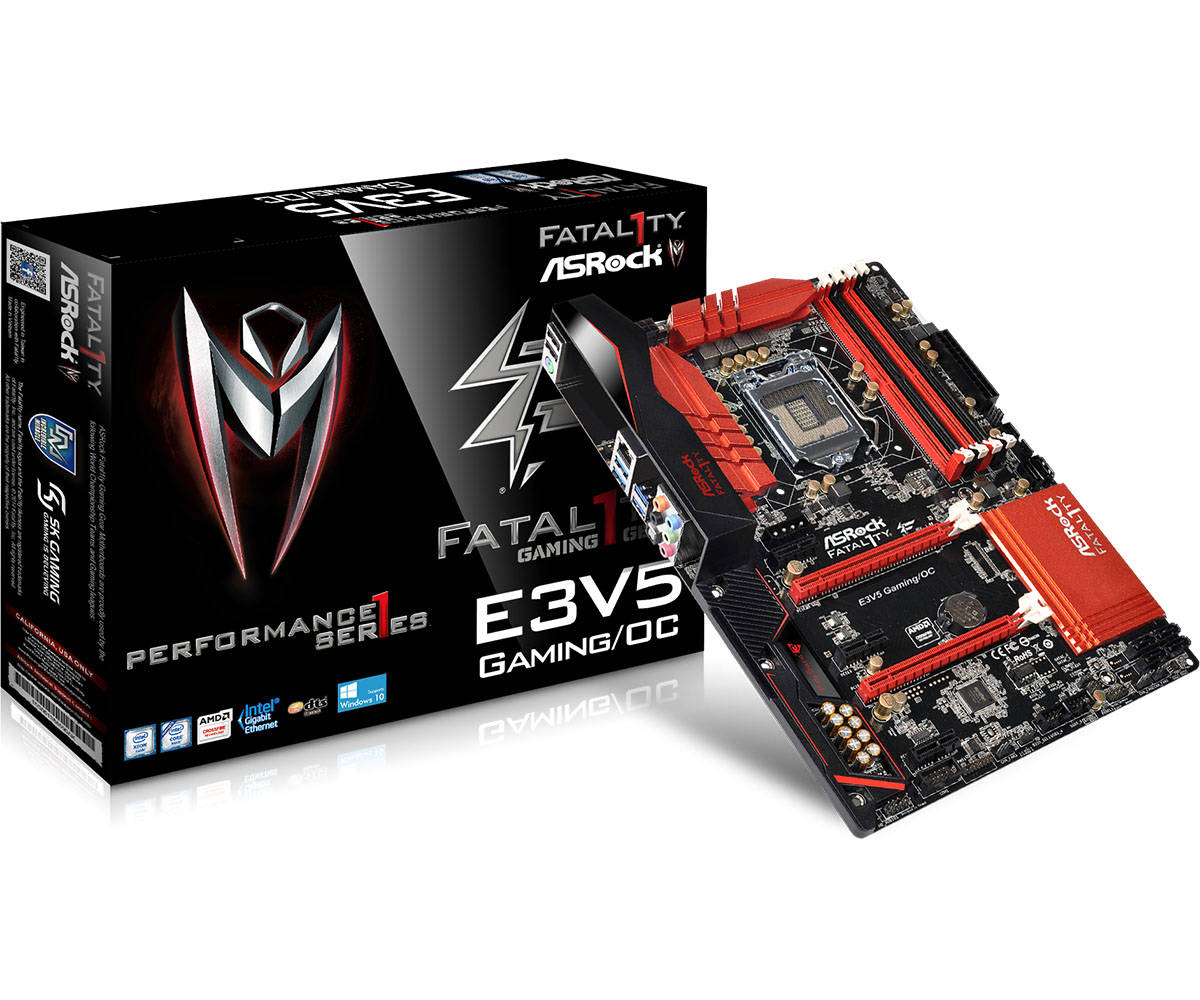 The reason I've started the conclusion to the Performance Gaming with this set of definitions is because both passive and active features increase the cost to the motherboard design, but active features are more easily noted. A typical user who does not overclock is not necessarily going to feel the benefit every day of an over-engineered power delivery, but they have already paid to have it. However if someone needs USB 3.1 or vendor-supplied fan controls, that's something that has associated cost and is easily linked to the price of the product.
The ASRock E3V5 Performance Gaming isn't a product that boasts a 'must-use' feature. Ever since the overclocking element was removed, the improved power delivery falls somewhat to the wayside but adds in cost. There are no additional controllers due to PCIe arrangements, and we only have a single PCIe slot from the processor due to the C232 chipset limitations. The biggest plus point for the motherboard is support for the Skylake E3-1200 V5 family of Xeons as well as ECC memory and the upgraded graphical BIOS which is rarely found on a Xeon focused motherboard. However, ASRock doesn't provide fan controls in the OS software, and makes it spectacularly annoying to install ASRock related features from the normal software stack.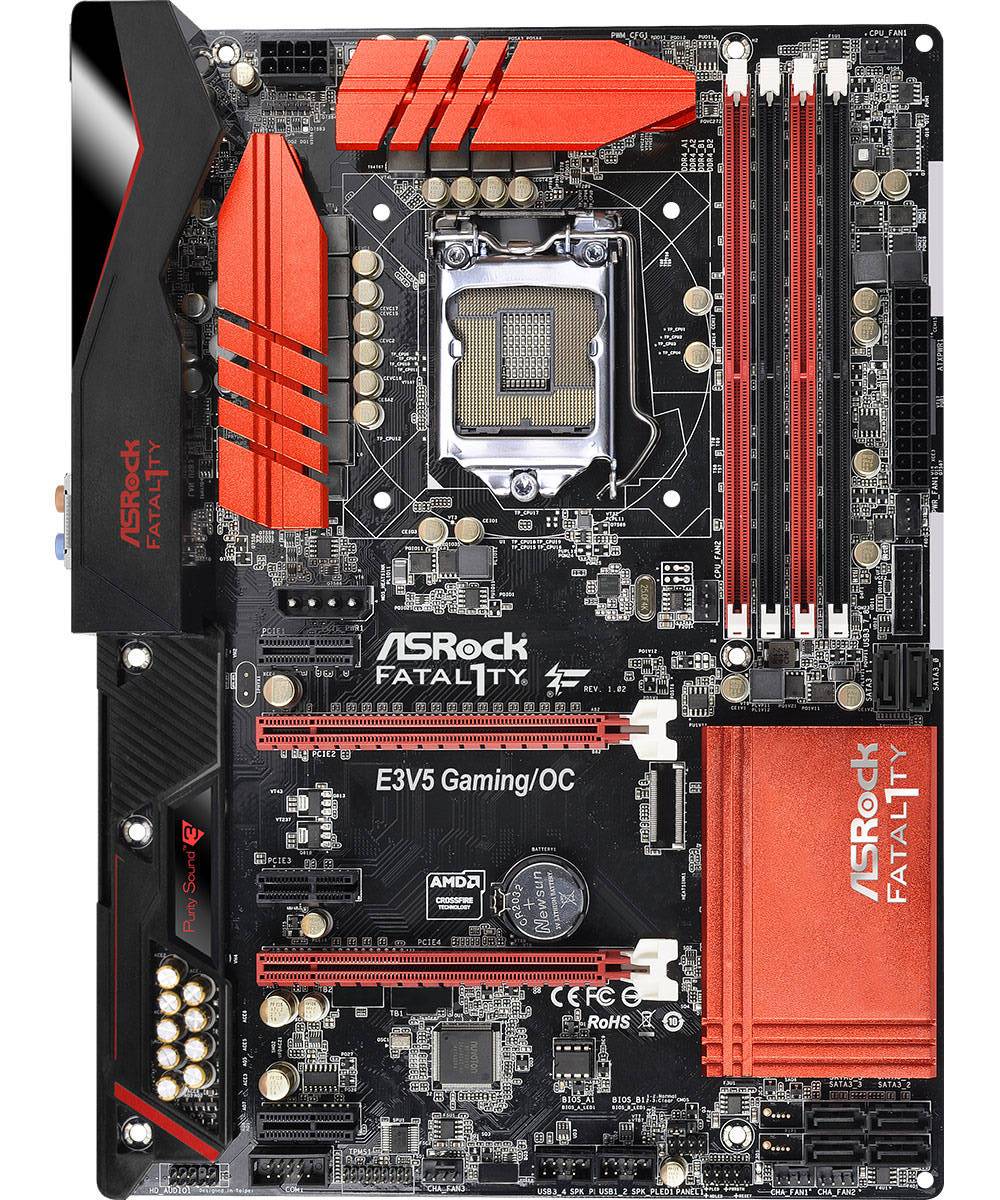 Performance is middling for a non-MultiCore Turbo motherboard, with a plus on power delivery and DPC Latency, a medium POST time, but not so great USB performance or audio. The audio result is surprising, given the extra engineering with the Realtek ALC1150 codec. One other hardware plus point is the Intel network controller, which we are starting to see on motherboards south of $150.
For the $143 current cost on Newegg, here is a very basic board with improved power delivery and a nice BIOS that supports Skylake based Xeons. It seems like a nice board to look at as well, despite the fact that it will probably end up in a closed case. If you need something simple that does the Xeon thing with a single discrete GPU, the E3V5 Performance Gaming has you covered on most fronts, although the lack of fan control in Windows is odd. I'll need to explore a few more C232 motherboards to find out where this one stands in the larger scheme of things, but for non-Xeon users looking for a board in this price range, I'll point back to our previous review on the MSI Z170A SLI PLUS which handily comes out ahead.
Other 100-Series and C232/C236 Motherboard Reviews:
Prices Correct at time of each review
$500: The GIGABYTE Z170X-Gaming G1 Review [link]
$500: The ASUS Maximus VIII Extreme Review [link]
$370: The GIGABYTE Server MW31-SP0 (C236) Review [link]
$250: The ASUS Maximus VIII Impact Review [link]
$240: The ASRock Z170 Extreme7+ Review [link]
$230: The MSI Z170 Gaming M7 Review [link]
$208: The GIGABYTE Z170-UD5 TH Review [link]
$165: The ASUS Z170-A Review [link]
$143: The ASRock E3V5 Performance Gaming (C232) Review [this review]
$130: The MSI Z170A SLI PLUS Review [link]
$125: The Supermicro C7H170-M Review [link]