XPC - Past, Present & Future
Most people will recognize Shuttle's first XPC as the Socket-370 based SV24, however very few have seen what the original prototype for the XPC looked like: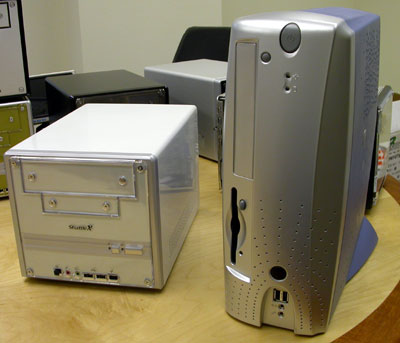 The new SB51G (left) vs. what could have been the first Shuttle XPC (right)
Shuttle is also demonstrating their new XPC chassis: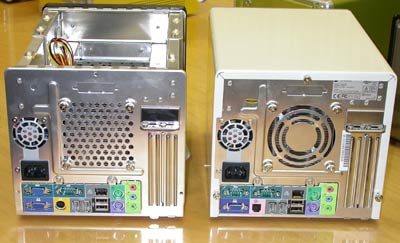 There are more ventilation holes on the rear of the chassis, designed to improve cooling by 3 - 5 degrees Celsius.
The case now has holes at the bottom of the front in order to provide a source for cool air for installed drives: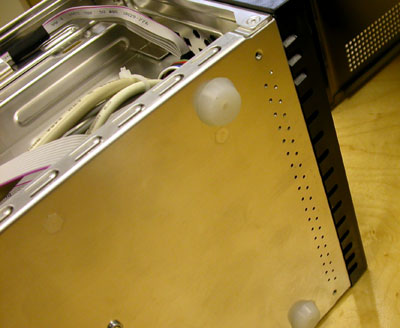 The picture above shows the holes on the outside and on the inside we have holes to bring air to the drive bay itself: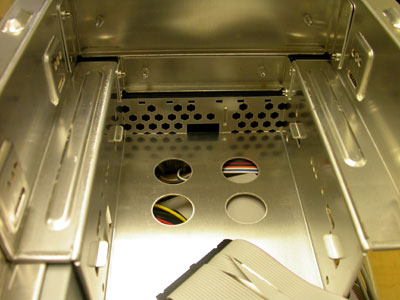 Drive cooling is by far one of the biggest issues with the Shuttle XPC and this new chassis hopes to improve things. All new Shuttle XPCs will begin shipping with this chassis, starting with the first AMD Athlon XPCs using the KM266 and the nForce2 chipsets.
Speaking of nForce2, Shuttle had their brand new nForce2 XPC on display for us as well: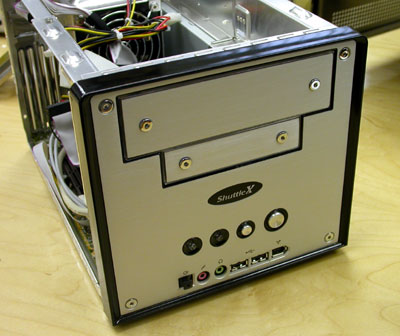 The new face of the Shuttle nForce2 XPC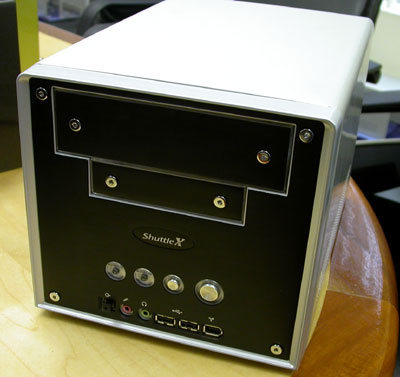 ...also available with a black face plate.
The system is nearing completion, however it has been working under a delayed schedule thanks to delays with NVIDIA's nForce2 chipset. In theory, if NVIDIA is in mass-production then these boxes should be available in the not-so-distant future.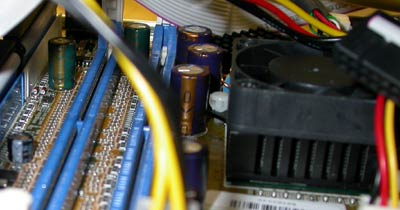 Currently the system requires active cooling on the North Bridge but that will supposedly change to just a passive heatsink before the system ships.
Shuttle had to redesign their heatsink/heatpipe setup for the nForce2 product in order to accommodate the upcoming Athlon XP 3200+ which is fully supported by this platform: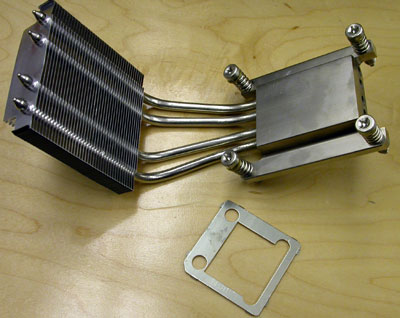 The nForce2 XPC will also ship with a shim to prevent cracking your Athlon XP core when installing the heatsink.
Shuttle had a wide variety of colors available, ranging from Porsche's Arctic Silver to Ferrari Yellow: