GIGABYTE Z170X-Gaming G1 Conclusion
When it comes to writing a conclusion on a motherboard, the typical explanation comes down to the most prominent feature or asset, and explaining how that pertains to the rest of the motherboard ecosystem as well as the perceptions it is likely to generate. This is tough when it comes to the GIGABYTE Z170X-Gaming G1, as there is almost too much to talk about in your standard 1000 word conclusion.
As a result, there will be two important things you need to know about his motherboard. Firstly, the price – at $500 launch MSRP, it hits the high notes from day one. It has since seen a number of sale prices, and sits for around $465 at Newegg, but only a few other products (mainly workstation based) will top it.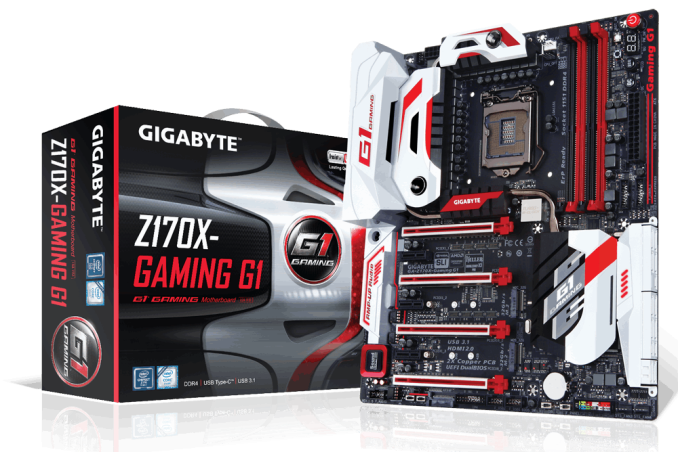 Secondly is the specification list. Seriously, here is the list:
Dual Killer E2400 Network Ports + Killer AC-1535 2T2R 802.11ac WiFi
USB 3.1-A and USB 3.1-C from Intel's Alpine Ridge controller
A USB 3.1 front panel that coverts a SATA Express port into USB 3.1-A and USB 3.1-C
The USB 3.1-C on the rear panel, with updates, supports Thunderbolt 3
A PLX8747 PCIe multiplexing switch enables from x16/x16 to x8/x8/x8/x8 Support
10 SATA Ports (PCH and ASMedia ASM1061 Controllers)
3 SATA Express Ports
11 USB 3.0 Ports (Mix of PCH direct and via Renesas PCH Hubs)
Creative Sound Core 3D Audio and Software Suite
USB DAC-UP for clean USB power for DACs
International Rectifier power delivery via 22 phases
Combination power delivery heatsink supporting air and water cooling
Enhanced Audio with gain switches and replaceable OP-AMPs
Performance Tuning IC for enhanced BCLK range
PCIe shielding for enhanced mechanical reinforcement for heavy GPUs
I'm sure there's a feature or two missing from that list, but having this much on a single motherboard is certainly pushing some limits and wow factors.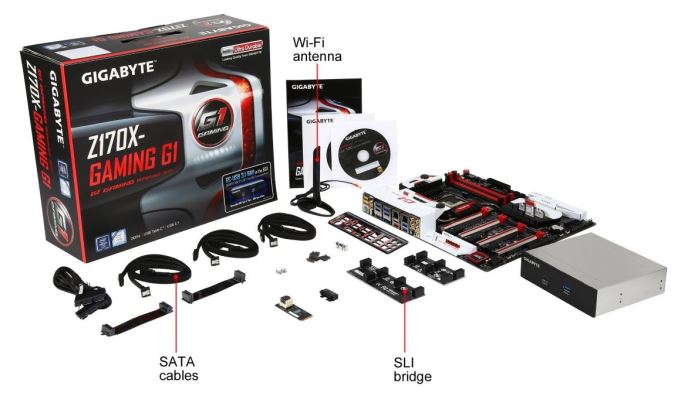 Now for the critical points – at $500, with an i5-6600K processor at $260, you could buy an Haswell-E platform based on the i7-5930K with a $250 motherboard for about the same and end up with two more cores/four more threads, a total of 40 PCIe lanes and quad channel memory. What would make this system even more exciting is if we had a six-core Skylake processor. Those are features that you will never get with a Skylake system and the argument of Skylake vs Haswell-E at this price point is perfectly valid. It's all a question of what you need from a system, because for sure the $250 X99 motherboard might not even have USB 3.1, let alone Thunderbolt 3, or M.2/M.2 in RAID, or Creative audio, or NVMe support, or almost anything on that list above. If your workload is suited for pure CPU/GPU throughput, then Haswell-E is the right choice there. For gaming, or functionality, it is arguable at best.
Another critical point will be the choice of Killer networking for both wired and wireless, whereas some users would prefer at least one Intel instead. Therein lies the crux of the PC market – who exactly is this motherboard marketed towards? Enthusiasts? Sure. Prosumers? Perhaps. Gamers? Absolutely. Workstations? Probably Not. I'm sure GIGABYTE would love it if it suited everyone, but there is no one big circle in a Venn diagram that fits all needs or marketing points. The main challengers here are ASUS' Maximus VIII Extreme and the ASUS Z170-WS which are both at similar price points but offer different use cases. We have the Extreme in for a review fairly shortly.
At the end of the day, this is GIGABYTE's halo motherboard for Skylake based systems. It will be one of the key elements in a system integrators high end build, and provides any gamer with enough features to be satisfied with a powerful rig. The competition is tough in this space, the volume is low, and GIGABYTE is making strides in most of the areas we have previously been cautious of in the past. Needless to say, even when considering the price, the Z170X-Gaming G1 would be a good foundation for that gaming PC you've saved up for. It's worth a recommendation and GIGABYTE should be proud with what they've produced. I can only encourage them to make the minor tweaks to push it further.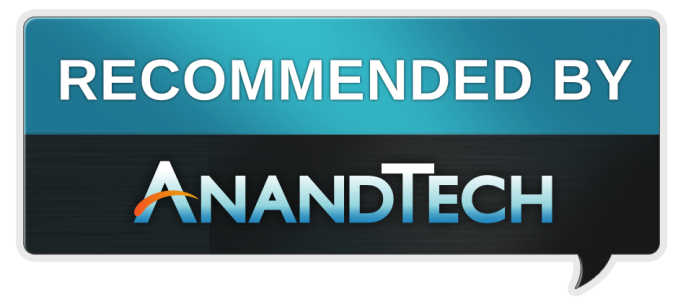 Recommended by AnandTech
The GIGABYTE Z170X-Gaming G1 Motherboard