AnandTech Storage Bench - Light
The Light trace is designed to be an accurate illustration of basic usage. It's basically a subset of the Heavy trace, but we've left out some workloads to reduce the writes and make it more read intensive in general. Please refer to this article for full details of the test.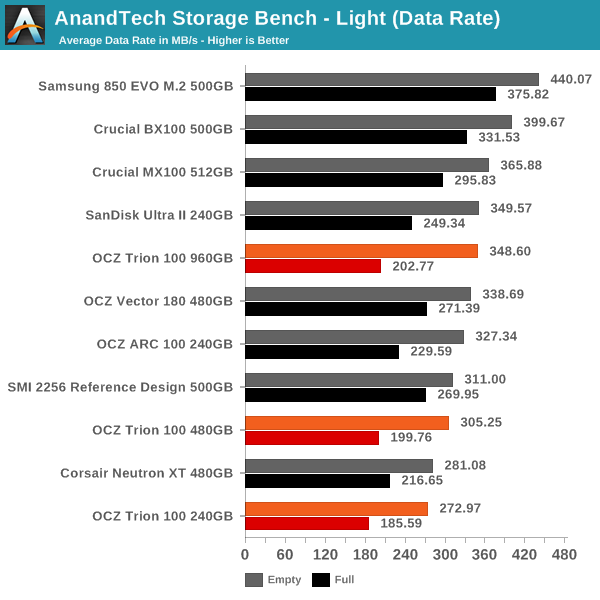 Under our Light workload the Trion fortunately performs better. Ultimately the average Joes are the target market for the Trion, so it's good to see it being at least relatively competitive especially with the SMI2256, although it is still outperformed by the 850 EVO and Ultra II.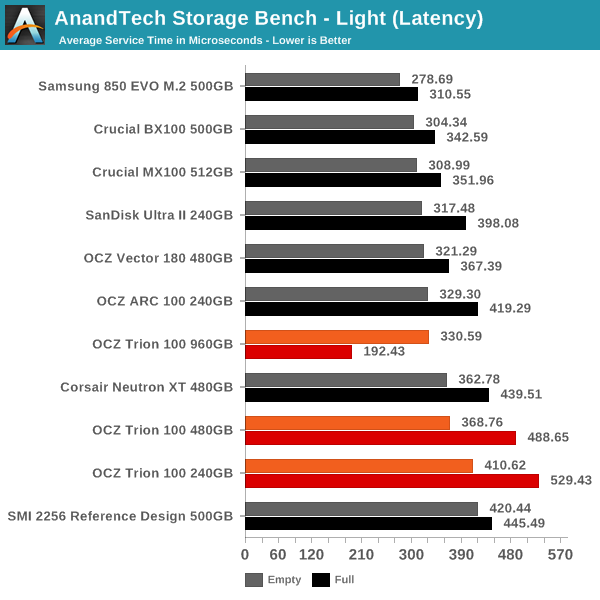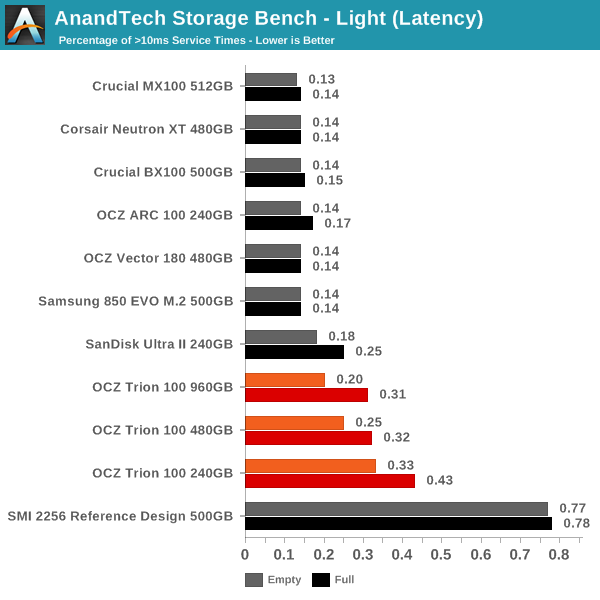 The power consumption is also much more reasonable now.