Battlefield 4
Our latest addition to our benchmark suite and our current major multiplayer action game of our benchmark suite is Battlefield 4, DICE's 2013 multiplayer military shooter. After a rocky start, Battlefield 4 has finally reached a point where it's stable enough for benchmark use, giving us the ability to profile one of the most popular and strenuous shooters out there. As these benchmarks are from single player mode, based on our experiences our rule of thumb here is that multiplayer framerates will dip to half our single player framerates, which means a card needs to be able to average at least 60fps if it's to be able to hold up in multiplayer.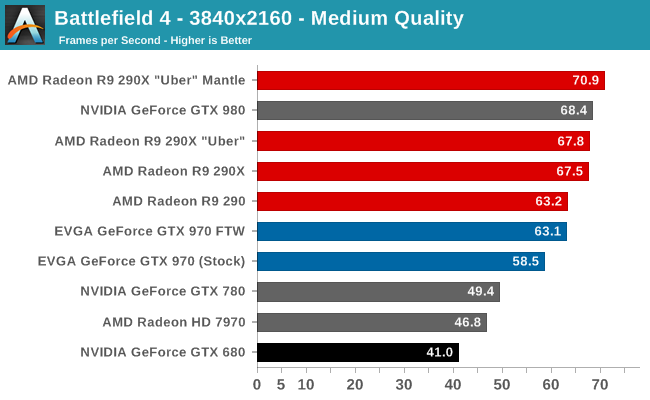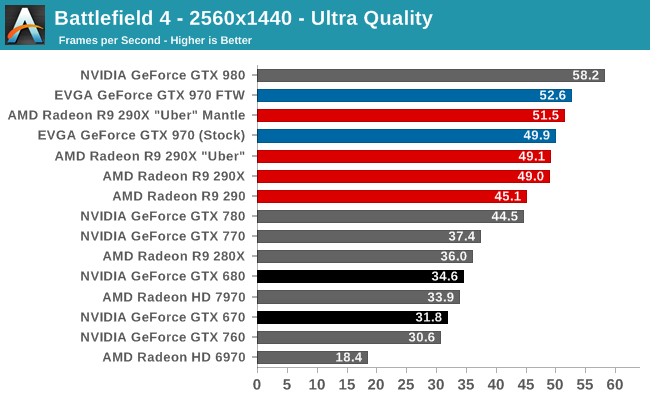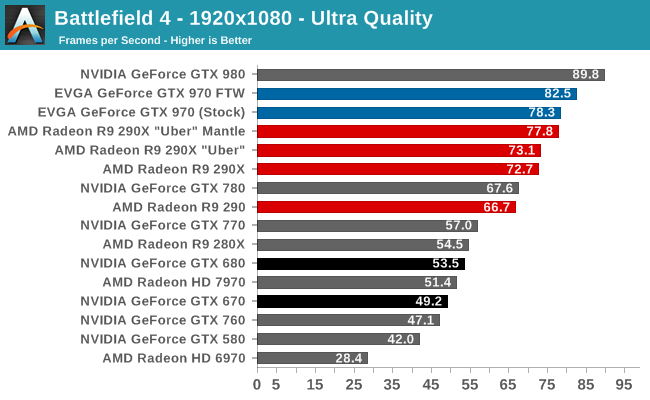 In Battlefield 4 resolution makes all the difference. AMD's 4K advantage is in full force here, while that solid lead errodes and the GTX 970 catches up for 1440p and 1080p..
Looking at just the NVIDIA lineup for a second, while not even GTX 980 was able to cross 60fps at 1440p, it does prove that its 17% performance advantage counts for something by being able to push framerates in the high 50s, all while GTX 970 can't even crack 50fps. EVGA's FTW overclock will get you there though, and for that matter it can even cross the 60fps mark at 4K.