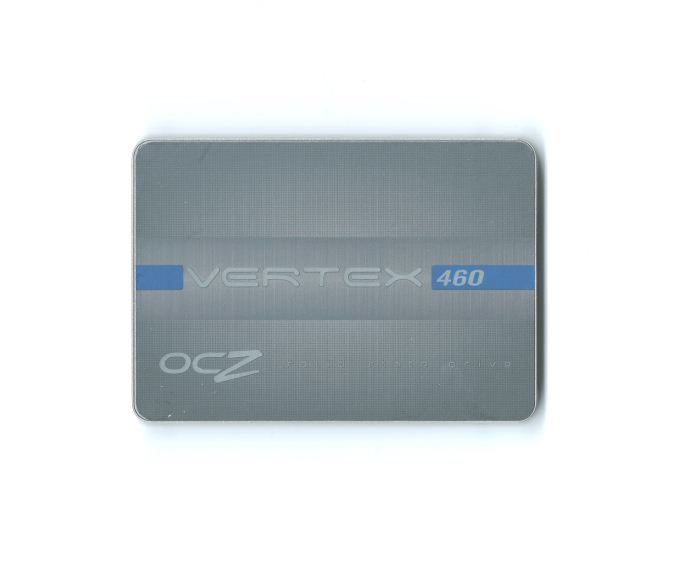 The last few months have not been easy at OCZ. After long-lasting financial issues, the company filed for bankruptcy on November 27th and a week later Toshiba announced that it will be acquiring the assets for $35 million.
Yesterday OCZ announced that the acquistion has been completed and were finally able to shed some lights to the details of the deal. To my surprise, OCZ will continue to operate as an independent subsidiary and won't be integrated into Toshiba's own SSD team. I'm guessing Toshiba sees financial potential in OCZ and is hence keeping things as they are. The only change aside from the change of ownership is a new brand logo and name: OCZ is now called OCZ Storage Solutions to further emphasize the focus of the company. Last time I heard OCZ was looking for a buyer for its PSU business but it seems they've not found one yet.
Update 1/31: We finally have an official statement regarding warranties.
Update 2/1: OCZ has a buyer for its PSU division and we'll have more details in a couple of weeks. The RAM and cooling divisions have been discontinued a long while ago, though.

Comparison of OCZ's Barefoot 3 Based SSDs
Vector 150
Vertex 460
Vector
Vertex 450
Controller
Indilinx Barefoot 3
NAND
19nm Toshiba
19nm Toshiba
25nm IMFT
20nm IMFT
Over-Provisioning
12%
12%
7%
7%
Encryption
AES-256
AES-256
N/A
AES-256
Endurance
50GB/day for 5 years
20GB/day for 3 years
20GB/day for 5 years
20GB/day for 3 years
Warranty
5 years
3 years
5 years
3 years
The Vertex 460 resembles OCZ's flagship Vector 150 a lot. In terms of hardware the only difference between the two is that the Barefoot 3 controller in the Vertex 460 is slightly lower clocked than the one in Vector 150. The Barefoot 3 in the Vector 150 runs at 397MHz while in the Vertex 460 it's clocked at 352MHz. The speed of the controller isn't proportional to the overall performance but there are scenarios (like intensive read/write workloads) where a faster controller will help.
Both drives actually use exactly the same NAND (identical part numbers) but each Vector 150 goes through more testing and validation cycles to make sure the higher endurance criteria is met. Even though the NAND should be the same in both drives, bear in mind that endurance specifications are always minimums -- one part can be more durable than the other as long as both meet spec. By doing additional validation, OCZ is able to pick the highest endurance parts and use them in the Vector 150, whereas lower quality chips (but good enough to meet the mainstream endurance requirements) end up in the Vertex 460.
The choice of identical NAND in both models is indeed odd but I'm guessing that Toshiba had a hand in this. The Vertex 450 used Micron's NAND but obviously Toshiba doesn't want to use a competitor's NAND in their products, hence the Vertex 450 is replaced with the 460 and Toshiba NAND.
OCZ Vertex 460 Specifications
Capacity
120GB
240GB
480GB
Sequential Read
530MB/s
540MB/s
545MB/s
Sequential Write
420MB/s
525MB/s
525MB/s
4KB Random Read
80K IOPS
85K IOPS
95K IOPS
4KB Random Write
90K IOPS
90K IOPS
90K IOPS
Steady-State 4KB Random Write
12K IOPS
21K IOPS
23K IOPS
Similar to the Vector 150, the Vertex 460 switches to 12% over-provisioning. This seems to be an industry wide trend and to be honest I'm happy with that. The few percents extra makes a huge difference in terms of IO consistency, which in the end accounts for a better user experience.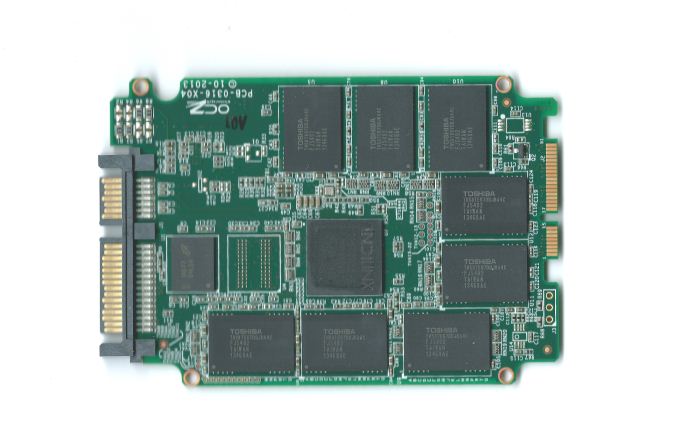 Test System
| | |
| --- | --- |
| CPU | Intel Core i5-2500K running at 3.3GHz (Turbo and EIST enabled) |
| Motherboard | AsRock Z68 Pro3 |
| Chipset | Intel Z68 |
| Chipset Drivers | Intel 9.1.1.1015 + Intel RST 10.2 |
| Memory | G.Skill RipjawsX DDR3-1600 4 x 8GB (9-9-9-24) |
| Video Card | Palit GeForce GTX 770 JetStream 2GB GDDR5 (1150MHz core clock; 3505MHz GDDR5 effective) |
| Video Drivers | NVIDIA GeForce 332.21 WHQL |
| Desktop Resolution | 1920 x 1080 |
| OS | Windows 7 x64 |
Thanks to G.Skill for the RipjawsX 32GB DDR3 DRAM kit