Type Cover
If Microsoft's Touch Cover is the perfect companion for occasional typing, its Type Cover is the professional counterpart. Thickness increases by roughly 2.2mm, enough to be noticeable while still maintaining the svelte profile of Surface, but in exchange for marginally more bulk you get a keyboard with actuating scissor keys.
The keys themselves are a little bigger than in Touch Cover, thus reducing the amount of empty space between each key, but overall the feel is very similar. Where Type Cover really delivers is in its use of scissor keys. If you want more of a notebook feel, this is the way to go.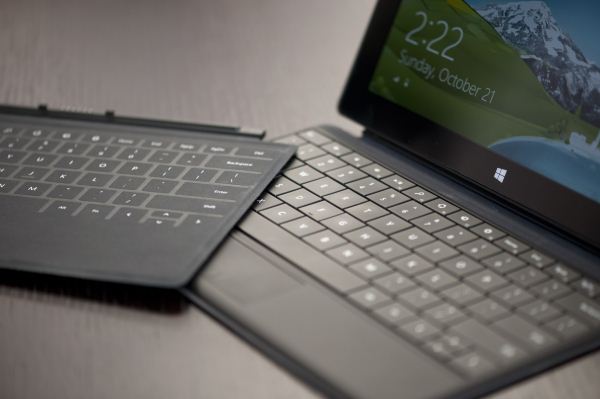 Typing quickly on Type Cover isn't fatiguing at all and it's just as easy to write large documents or emails using it as it would be on a traditional notebook. There are very few tradeoffs that you make to enjoy Type Cover. There's only one color (black), and of course there is some additional thickness. The keyboard itself isn't perfect but it's good enough to write this review on.
I actually wasn't bothered by the relatively shallow keystroke depth on Type Cover, although I am very used to the relatively shallow feel of most ultraportable keyboards by now. If you're expecting the same sort of keyboard as you'd find on a thick mainstream notebook, you will be disappointed.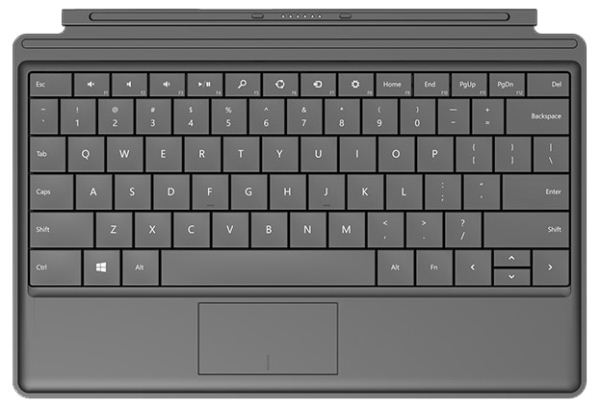 Type Cover's trackpad is marginally better than what you get with Touch Cover. The trackpad is actually a tiny, top-hinged clickpad, which makes clicking a bit easier. Tap to click and two finger scrolling are both supported. The trackpad surface isn't particularly smooth, and it isn't all that large of a surface which work together to make scrolling nice and frustrating. The lower right section of the trackpad serves as a physical right mouse button.
Type Cover sells at a $10 premium to Touch Cover. At $129 it isn't cheap, but it's likely the option anyone who is going to do a lot of typing will need to take to get the most out of their Surface RT tablet.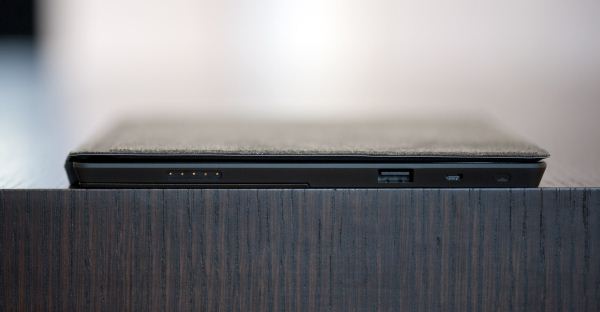 My only complaint with Type Cover was that it would randomly stop accepting keystrokes in mid sentence, sometimes even in the middle of a word. I'm not entirely sure what's going on, whether I'm hitting performance limitations and the platform is just dropping keystrokes or if there's a physical problem with my unit (or Type Cover in general), but it was annoying. Even with the occasional dropped keystrokes I was still able to type faster and better on Type Cover than I could with Touch Cover. If you write for a living, you can live with Touch Cover, but you'd probably rather have Type Cover. Neither is as good as a traditional notebook keyboard, but both are light years ahead of typing on a glass screen.