ASUS PA246Q - Input Lag and Power Use
There is no overdrive or game mode on the PA246Q, as it is targeted at graphics and design with gaming as something you might do in your spare time. Despite that, it does reasonably well with just over a frame of lag from our measurements. There is a 10ms input delay for processing the image, and then 24ms of rise and fall time for the pixels themselves, leaving to a total lag of 22ms. Your effective lag is probably right around 16-17ms, so a single frame. It isn't the fastest gaming monitor out there, but it isn't bad either.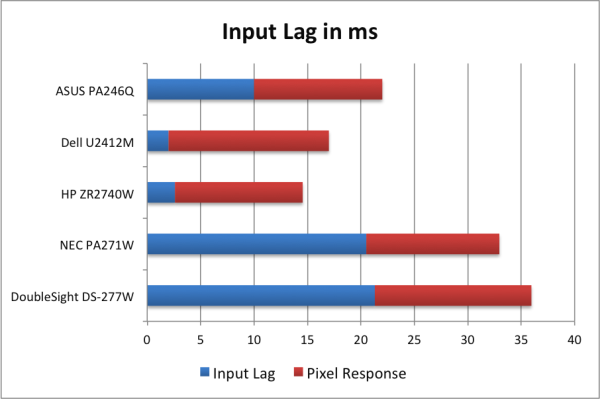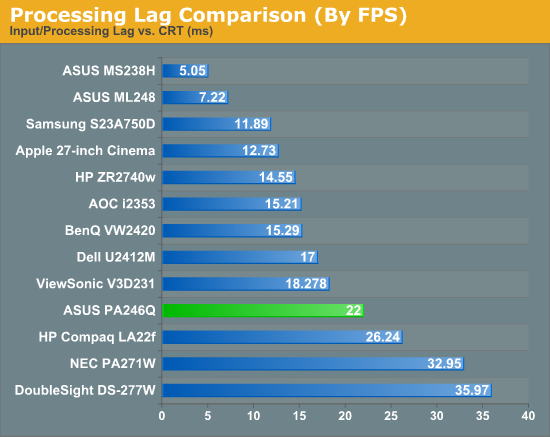 With its CCFL backlighting system, the PA246Q is not a power efficient display. At minimum brightness it uses more power than the 27" HP ZR2740w and uses just slightly less at maximum brightness despite having maximum light output that is only 65% of that in the HP. Of course it does have a much larger gamut enabled by the CCFL backlighting system, but it does take a lot more power to do so.