Conclusion
Some PSUs have no right to exist. The Sinan Power VP-430 430W at €22.40 (about $28) belongs in this classification if you want a reliable PSU. The Sinan Power is a ~215 watts power supply without active power factor correction—not to mention the fact that the efficiency is always below 75%. Sinan Power offers nothing more than three SATA and a few HDD connectors on very short cables. Once again it can be stated that you get what you pay for!
The be quiet! System Power 350W at €29.75 (about $37) is one of the 350W units we can recommend for Office use. The downside of the PSU is that there is no connector for graphics cards, but this shouldn't hurt too much. Three SATA and HDD connectors are provided and there is a floppy connector at 75cm. be quiet! uses Taiwanese capacitors like most manufacturers in this roundup. be quiet! will be finally entering the US market later this year which is a good news for enthusiasts as they deliver the quietest PSUs in Germany.
Thermaltake offers a few power supplies which come up to expectations but the Thermaltake Smart AP-430P 430W at $61.99 didn't do well as the efficiency was low. 83.64% is the highest value we measured during the test. During 20% load Thermaltake didn't even surpass the minimum requirement for 80 Plus. You get the usual set of accessories and cables, but there are no unique features or remarkable results, which should be mentioned.
The Rosewill Green Series RG430-S12 430W at $44.99 provides many connectors except the PCI-E plugs. The model reached up to 84% efficiency and more than 40mV ripple and noise on the smaller rails. This should be avoided next time. However, the PSU stays stable all the time and comes with several extras such as cable ties. In summary, the RG430-S12 is a decent mainstream PSU.
The OEM models by FSP (FSP400-60APN 230V version and FSP400-60GHN(85)) performed well in our test. All the modern FSP PSUs we've reviewed have no problems with ripple and noise, and that trend continues here. However, both models provide just a 4-pin CPU connector and 6 to 9 peripheral plugs. Additionally, you get only one 6-pin connector for graphics cards. Like most PSUs in this roundup both models have all important safety functions including OCP and a common forward converter. All in all we have to criticize the cable configuration, which plays an important part when building a PC.
Comparison: Max. Efficiency
PSU
Efficiency (230VAC)
FSP Raider
90.54%
FSP400-60GHN(85)
86.76%
Enermax NAXN
86.39%
Rasurbo RAP
86.27%
be quiet! System Power
85.86%
Corsair CX430 V2
84.90%
FSP400-60APN
84.64%
Rosewill Green Series
83.73%
Thermaltake Smart
83.64%
Sinan Power VP-430
74.13%
The Corsair CX430 V2 430W at $39.99 is an affordable power supply with low ripple on all rails. The number of connectors and their distribution is satisfying as well. During the load test the regulation of the output voltage is sufficient, and the efficiency is decent for an 80Plus model. The contents of the package are also very welcome. The power supply uses a well known layout from CWT and it's a cheaper design. The relatively low-end capacitors are acceptable for a PSU in this range. Under load the power supply is clearly audible, reaching up to 27 dBA.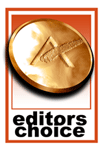 The Rasurbo RAP350 350W at €30.84 (about $39) and RAP450 450W at €43.59 (about $55) use Taiwanese capacitors from Teapo, there's a lot of space for cooling and airflow, and they've chosen better MOSFETs than Thermaltake. The RPMs are tolerable up to 50% load causing a low fan noise. In terms of voltage stability, the 3.3V rail measures 3.19V during our overload scenario. All the other outputs are closer to their optimal values. The package includes all important extras and 86% efficiency is pretty nice. In addition there are two PCI-E connectors at the 450W model. We are pleased to present Rasurbo with our Bronze Editors' Choice award.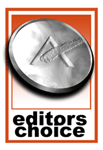 The Enermax NAXN ENP450AWT-B 450W (no price available) is very efficient and stable. In addition Enermax provides one more SATA connector and longer cables than Rosewill which is usually more important than a few additional HDD plugs. There is no heavy increase in acoustic noise during operation, but the fan already starts at a high RPM. Beside this we couldn't find any major flaws. Inside we found the same double forward topology Corsair used. However, Enermax has more efficient components and the cable configuration is more extensive. In addition the NAXN used a better looking cable sleeving, probably the best in this roundup. Enermax also performed well, reaching low ripple and noise results and an ideal voltage regulation. Last but not least we can recommend the PSU because of features like the HeatGuard and many safety functions. Enermax deservedly earns our Silver Editors' Choice Award for providing a (nearly) flawless product.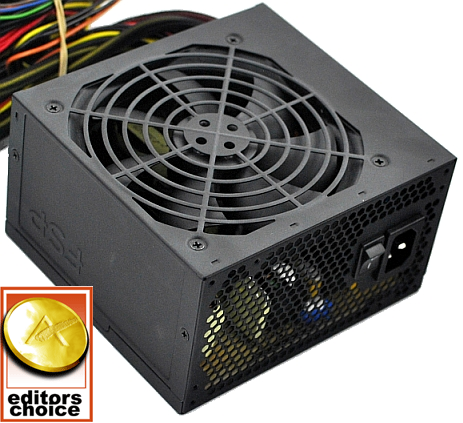 The FSP Raider 80Plus Bronze 450W at a MSRP of $55 is the most expensive PSU in this roundup for the simple reason that they offer the best product. FSP provides two PEG connectors instead of one (which is enough to run either a lower-end SLI/CF setup or a single high-end graphics card with two PEG jacks), a 5-year warranty and a very high efficiency. In fact the efficiency was ~4 percentage points above the second best result (230VAC) and way above the necessary values for 80Plus Bronze (Silver at 115VAC, Gold at 230VAC). FSP integrated well chosen components and the well known active-clamp design. Moreover FSP implemented all safety functions including OCP. Five SATA connectors and a very long CPU cable perfect the PSU. The fan's RPM and the load rise equally, but the noise is still acceptable compared to the Aurum models. We're awarding FSP our Gold Editors' Choice award.