The Blade, by gaming notebook standards, isn't a graphical powerhouse, but its GT 555M definitely doesn't count as slow. There's a number of different GT 555M SKUs using a variety of GPU cores. The Blade's GT555M has a 144-core GF116 clocked at 675MHz, with 2GB of 128-bit GDDR5 vRAM at a frequency of 2500MHz. It's one of the highest spec, highest clocked GT 555Ms out there, but compared to the GTX 560M (192 cores, 775MHz reference core clock, 192-bit GDDR5 clocked at 2.5GHz), it's not nearly as powerful. And the gaming results reflect that—the Blade is solidly 35% slower across the board than the GTX 560M-based ASUS G74SX.
Again, we're still working on fleshing out our gaming charts with the updated gaming suite, but we're now at five laptops. Based on our previous gaming tests, we can extrapolate that the Blade is roughly 10-15% faster than the M14x, which runs a variant of GT 555M using the older GF106 core.
Razer Blade, Value Settings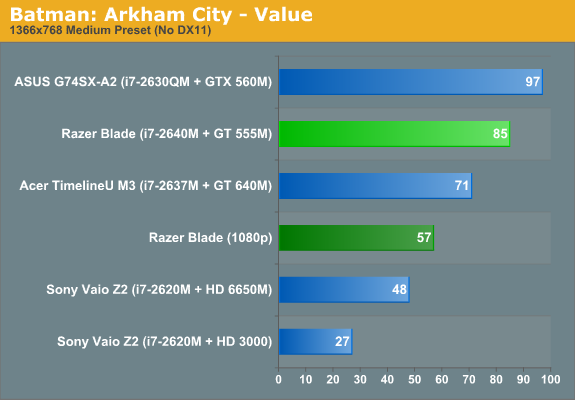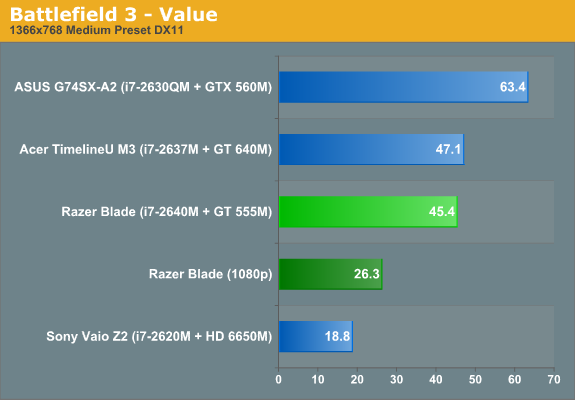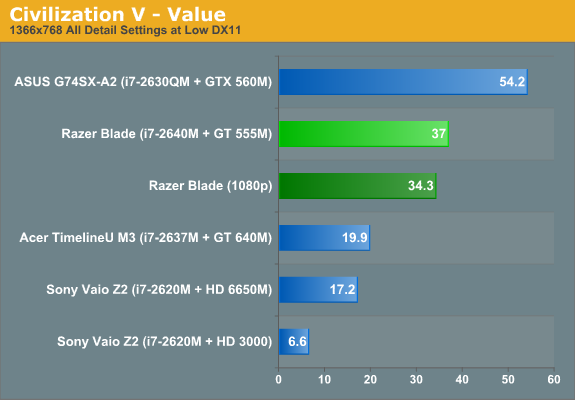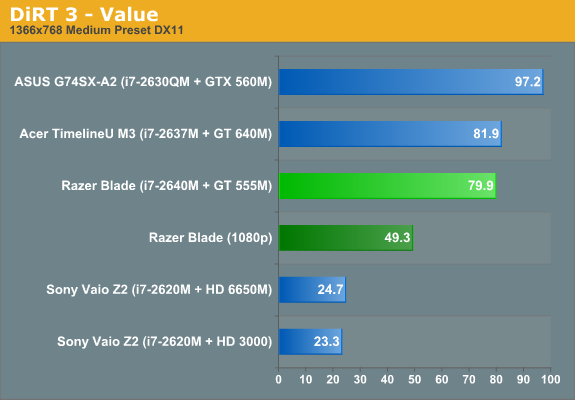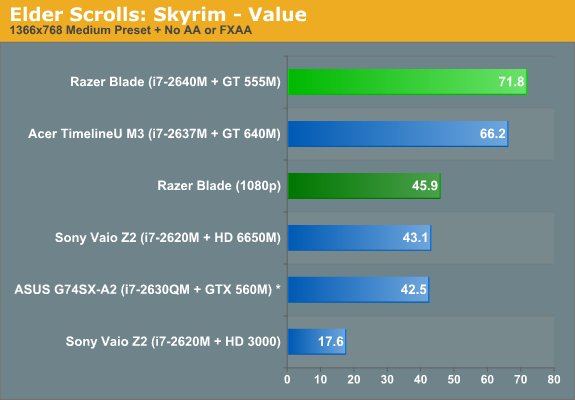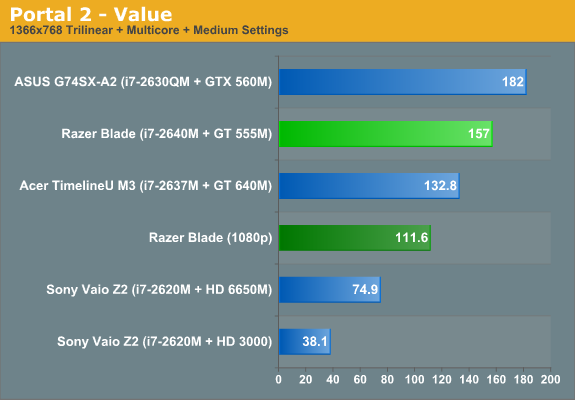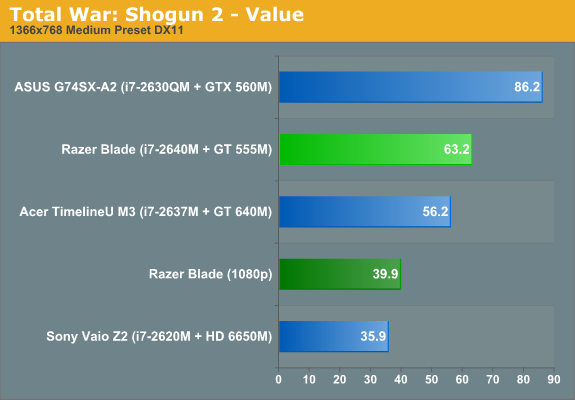 Razer Blade, Mainstream Settings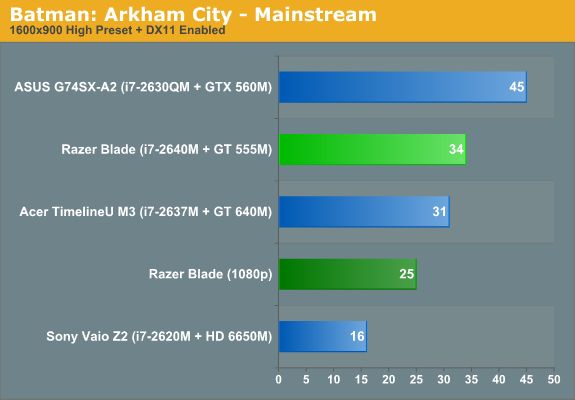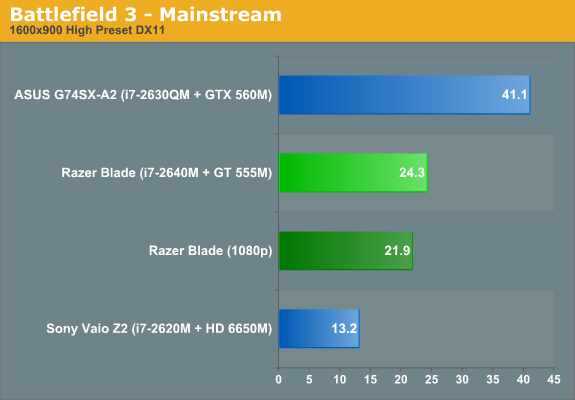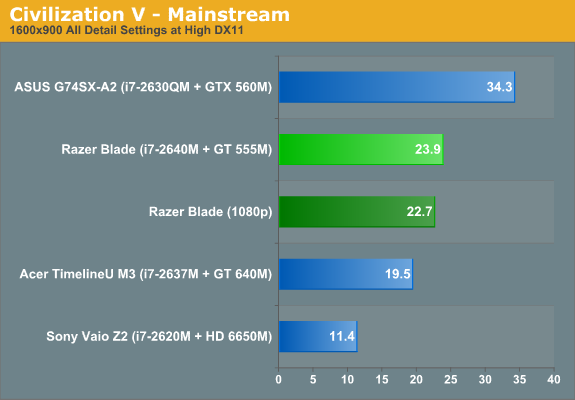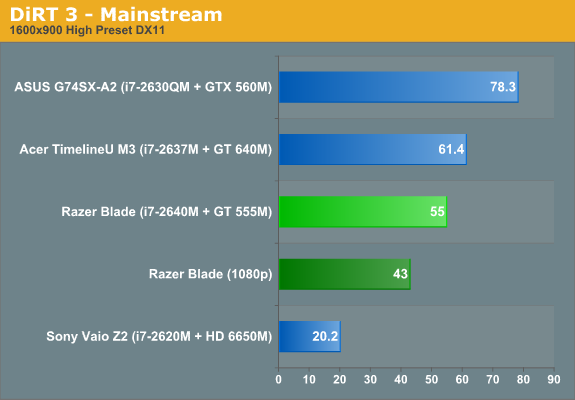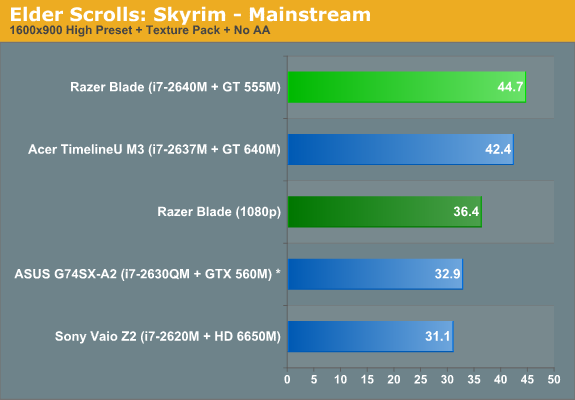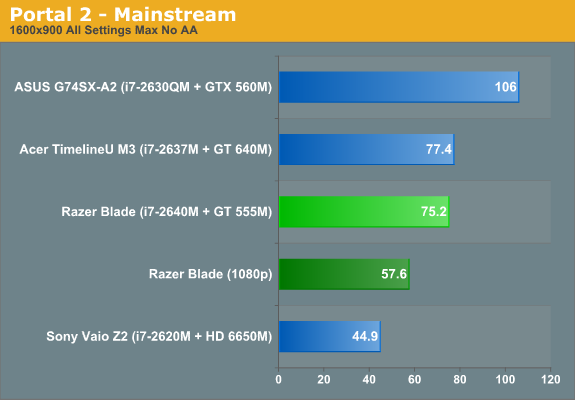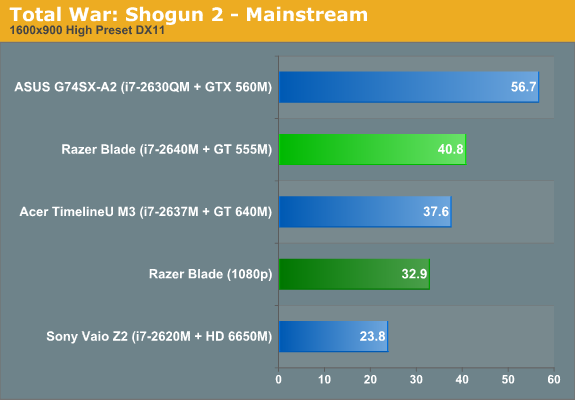 In our standard Value and Mainstream tests, the Blade fares pretty well. Medium settings at 768p are dead easy, and high settings at 900p are mostly okay, with only BF3 and Civ5 falling below the 30fps mark. At 1080p, the results are pretty mixed. At medium (Value) settings, the Blade is generally fine, with everything being basically playable. Move the settings to high (Mainstream), and it gets a little tougher; of the seven tests we run, the Blade topped 30fps in four.