LCD Analysis: the Good and Bad
The quality of the Samsung N210's screen is in and of itself not terribly noteworthy: the low 1024x600 resolution is as cramped as ever, and the overall sheen sparkles a bit more than the average matte screen does. Oh, what, matte? Yes, that's right: those of us who have finally gotten sick of glossy screens on everything will be pleased to know that Samsung opted to include a matte screen on the N210, and it really does help outdoor use tremendously. Netbooks may have started with LED-backlit matte screens, but once the mainstream got a hold of them everything went glossy, so it's a refreshing change to see Samsung opt to use a screen that might actually be legible in daylight.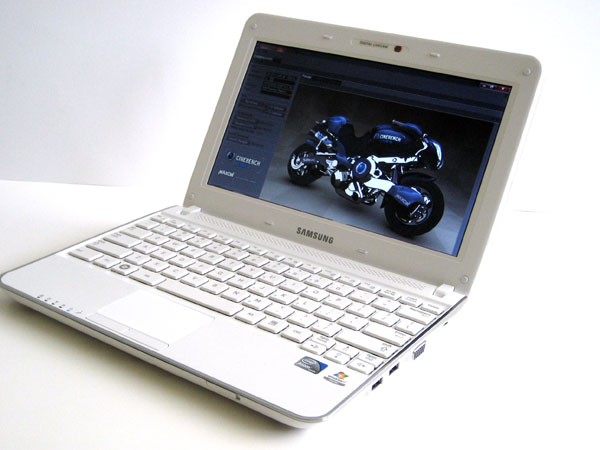 Outside of using a matte finish, though, how does the N210's screen hold up?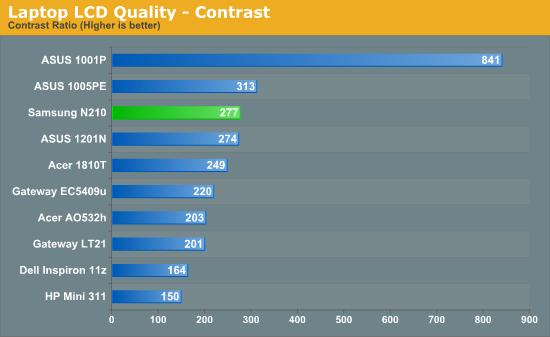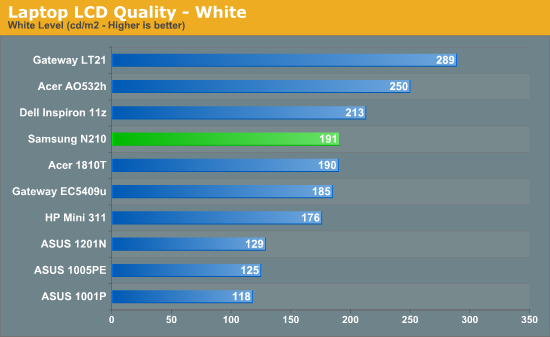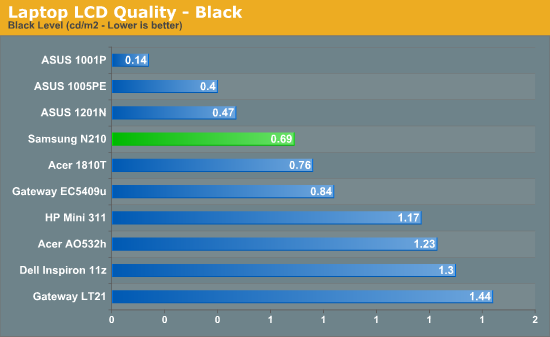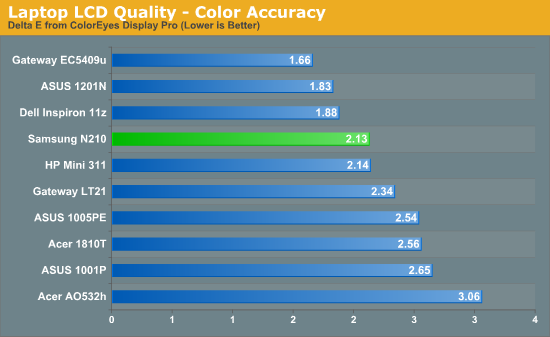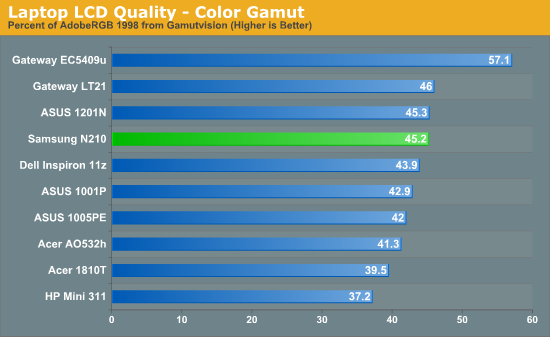 It holds up okay. The screen isn't stellar to look at and viewing angles wash out dark details in a hurry, but for basic word processing use and very occasional photo viewing, the N210's screen can get the job done. The ASUS 1001P still wins out as the highest contrast netbook LCD in recent history, with a matte surface to boot, but it also has the distinction of having the lowest maximum brightness. If you're doing a lot of outdoor work, the brighter panel in the N210 may be the way to go.