Sequential Read/Write Speed
Using the 6-22-2008 build of Iometer I ran a 3 minute long 128KB sequential test over the entire span of the drive. The results reported are in average MB/s over the entire test length. All requests are 4K aligned.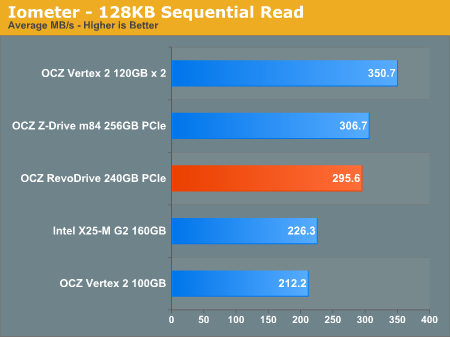 The Intel ICH10R controller actually offers better performance here by a good amount. Even the old Z-Drive m84 is a bit faster than the new Revo, perhaps due to the use of four controllers in RAID-0 on that drive.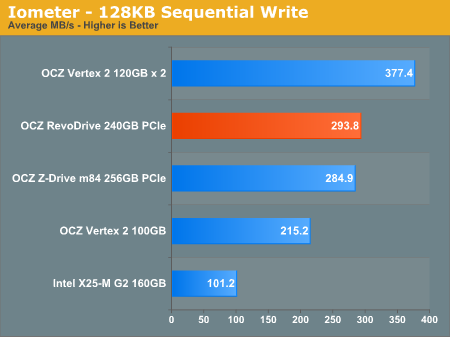 Write performance is a similar story. The two Vertex 2s in RAID-0 are faster thanks to Intel's highly optimized RAID controller. The RevoDrive is still no slouch and what we'll look at next is the real world impact of these results.