SYSMark 2007 Performance
Our journey starts with SYSMark 2007, the only all-encompassing performance suite in our review today. The idea here is simple: one benchmark to indicate the overall performance of your machine.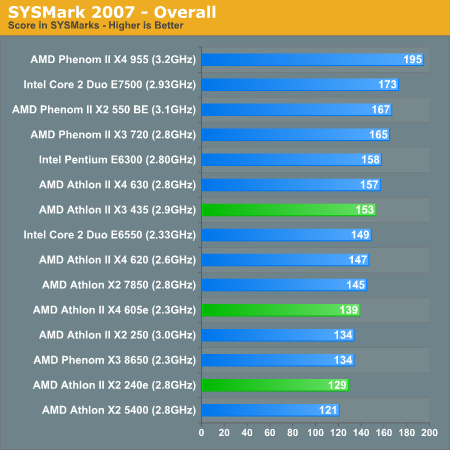 Overall performance under SYSMark is pretty balanced for the Athlon II X3 435. It's faster than the $99 quad-core (620) but slightly slower than the quad core 630. We're slower than the old triple core Phenom II X3 720 though.