Power Consumption
If you'll remember back to last year's Nehalem coverage I made a point to mention that the Nehalem architecture, thanks to its PCU and power gate transistors, was the most power efficient of the high end options. The lower the TDP, the more important power efficiency is and thus it's no surprise to see Lynnfield truly impress when it comes to power consumption: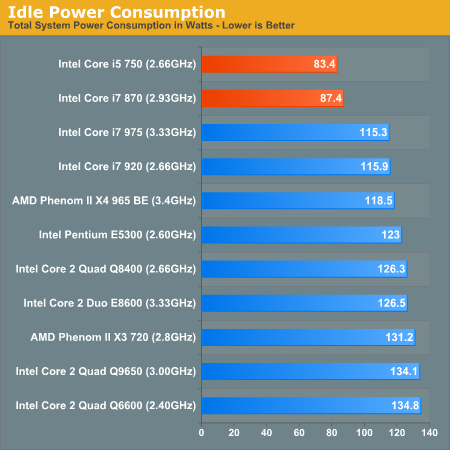 At idle the Core i5 and Core i7 870 use less power than any other processor we've ever tested. Note that these idle power figures include an idling GeForce GTX 280. With a lower power graphics card, you could easily get to idle power consumption around 60W. Once we start seeing on-package GPUs, total system power consumption should drop even further.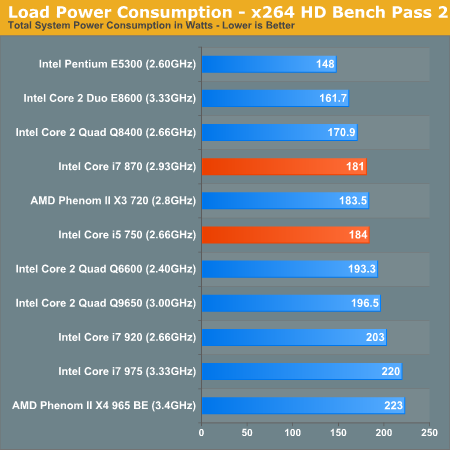 Under load the Core i5 and Core i7 870 continue to impress. They both draw less power than a Q6600 or a Q9650, all the while outperforming the two. Power consumption is also noticeably lower than Bloomfield.
These things are fast and smart with power. Just wait until Nehalem goes below 65W...