Power Consumption
The original Phenom was hardly power efficient. Especially in a dual-core configuration the 7850 has a fairly wasteful L3 cache built on a 65nm manufacturing process; if you care about thermal output or power consumption the Athlon X2 7850 is no match for the Pentium E5300. The latter is built on the same 45nm process as Intel's Core i7 and is incredibly mature at this point.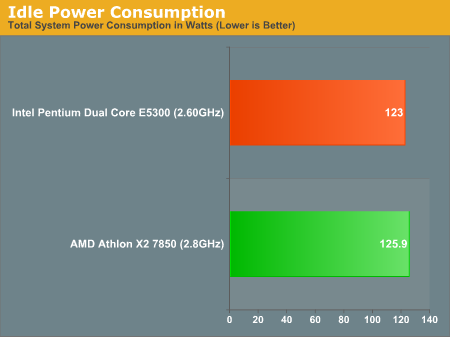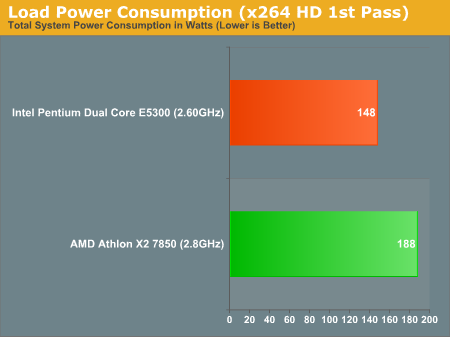 At idle our Athlon X2 7850 and Pentium E5300 systems consumed the same amount of power, but under load the 7850 needed an extra 40W.

Final Words
Sometimes the comparisons you think may be most difficult are the easiest to call. The competition at $70 is actually pretty well defined. Intel has the advantage in nearly all of our non-gaming tests; the E5300 is anywhere from 0 - 20% faster in most cases than the Athlon X2 7850. On top of the actual performance advantage, there's a power advantage too. With the E5300 you're getting a 45nm chip that can be cooled by a very low profile heatsink or kept nearly silent with a larger one. In either case you'll have a cooler running computer, slightly lower power bill, and a more pleasant experience come summer.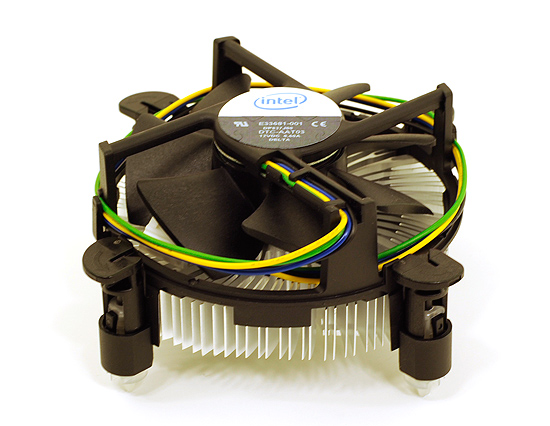 If you're building a gaming box however, the recommendation shifts entirely the other way. The Athlon X2 7850 is the clear winner in gaming performance, significantly outperforming the E5300. In gaming tests the E5300 is simply too cache starved and without an on-die memory controller, each trip to main memory is too costly to compete with the 7850.
The only difficulty comes in if you do both of these things - if you're building a machine that will be used for demanding 3D games and other CPU intensive work. In that case it boils down to which you care about more and whether or not power consumption matters.
Quite possibly the most interesting take away from this review is that with the Pentium E5300 Intel delivers, at $74, a CPU that is faster than the original Core 2 Duo E6400. And as such, it's also faster than every single Pentium 4 ever made. If you're looking to upgrade from an older Pentium 4 system, it'll cost a lot less than you might guess.