Introducing NVIDIA's Ion Platform
The combination of two is called the Ion platform and the reference design fits into a pico-ITX form factor: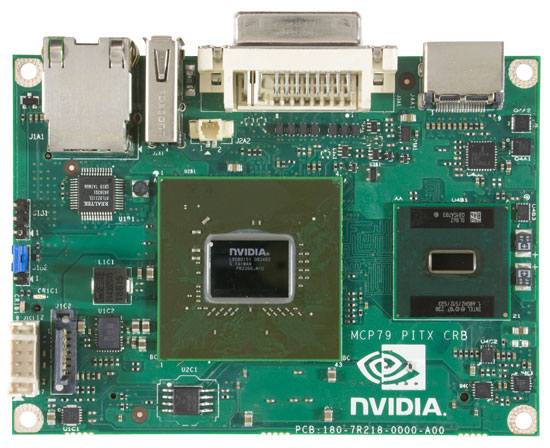 A Pico-ITX motherboard measures 10 cm x 7.2 cm (3.94" x 2.83"), by comparison a standard ATX motherboard measures 30.5 cm x 24.4 cm (12" x 9.6"). If you're bad at visualizing dimensions, perhaps this picture will help: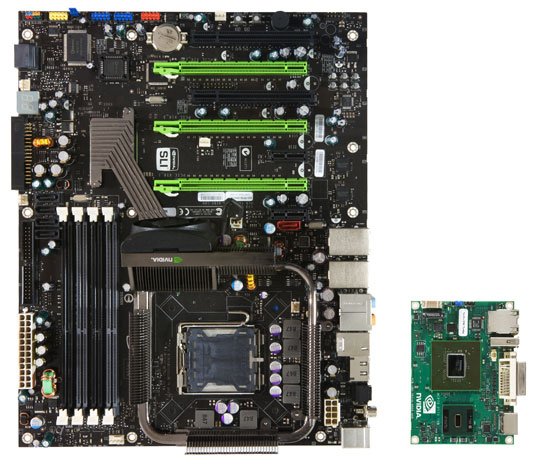 An ATX motherboard (left) vs. a Pico ITX Ion board (right)
The reference motherboard is very simple; you've got an Intel Atom CPU and a GeForce 9400M next to each other, a single SATA connector and a DDR3 SO-DIMM slot on the other side of the board. And this little thing is powerful enough to play HD video (8 - 25Mbps H.264):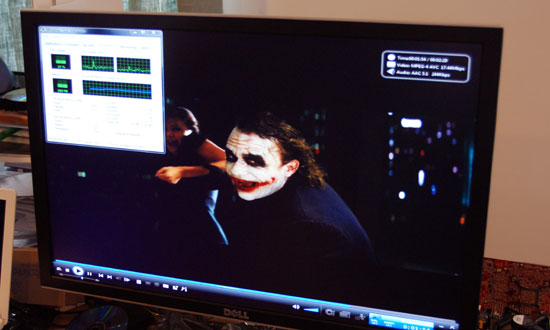 Click to Enlarge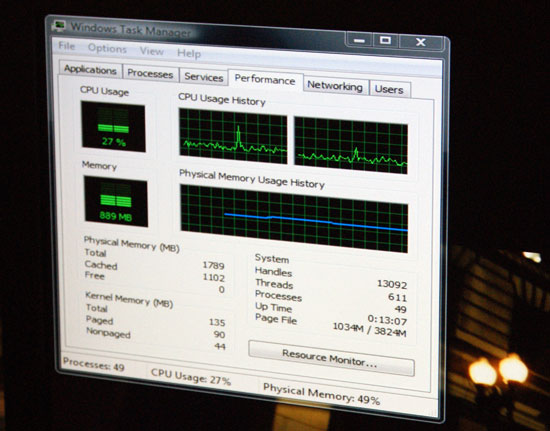 That's 27% CPU utilization on an Intel Atom processor when playing back a 18Mbps 1080p H.264 scene
Note that this is the very same 9400M that's in the new Apple notebooks, not a watered down version, the clocks, features and performance are the same (although presumably OEMs could choose to underclock the graphics core for particularly power/heat sensitive applications).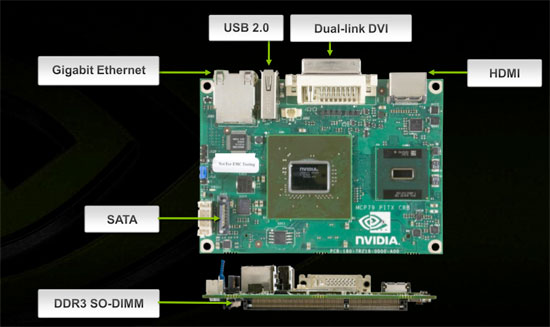 NVIDIA even built an ugly looking reference machine to show you what was possible with Ion: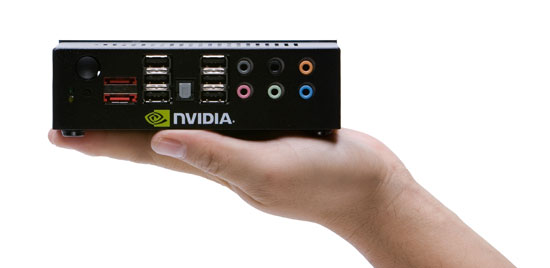 It's the Ion reference design, OEMs will build prettier looking devices
That's an entire PC, along with a 2.5" HDD, it ran Windows Vista just fine and had no problems playing HD video. It can even play games although we didn't get a chance to see any run on it.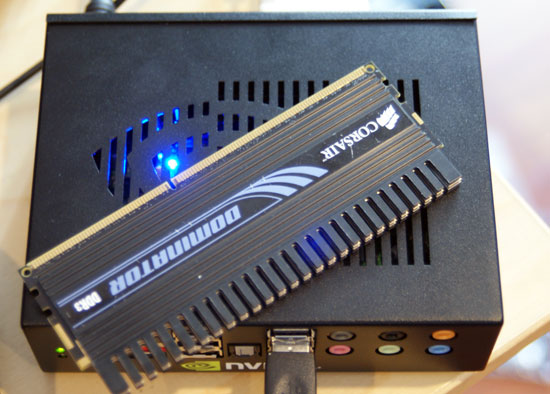 It's that small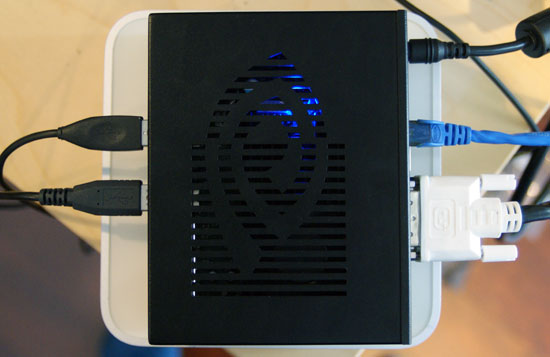 Ion on top of a Mac mini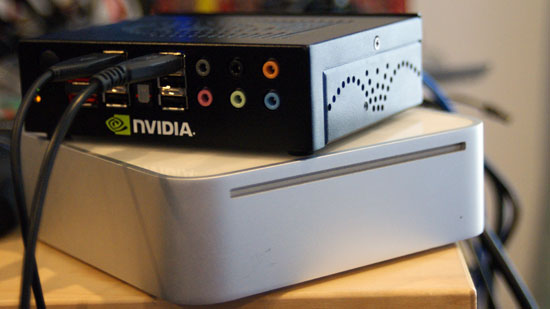 Ion vs. Mac mini once more
NVIDIA claims that a netbook running with the Ion platform should have the same battery life as one running on the conventional Atom + 945G setup.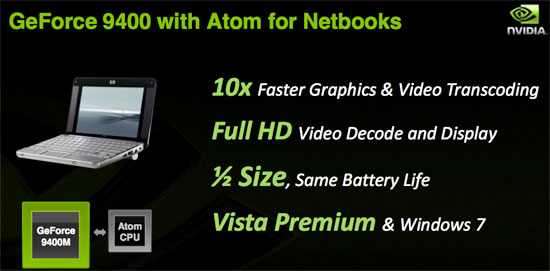 NVIDIA wasn't able to leave us with an Ion system to test before today's announcement, but we have seen it operational - it works and it's tiny. NVIDIA's vision for Ion extends far beyond netbooks and cheap PCs, systems based on Ion could easily be powerful HTPC front ends connecting to networked storage.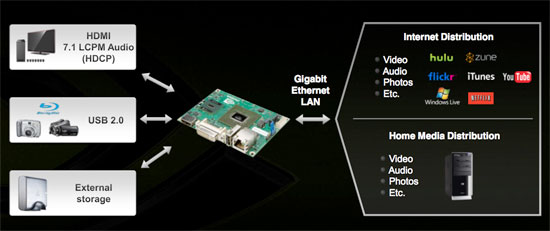 Let me also point out that since this is the same 9400M chipset we've reviewed, Ion has full support for 8-channel LPCM over HDMI. That's even more capable than most ATX HTPCs. If you tossed a 500GB 2.5" HDD in one of these things, you could carry your HTPC with you. That's probably a silly usage model but it highlights the power and versatility of this platform. Ion is cool.