Although the sleds themselves appear to use thumbscrews, you will need a screwdriver to securely mount a drive on there.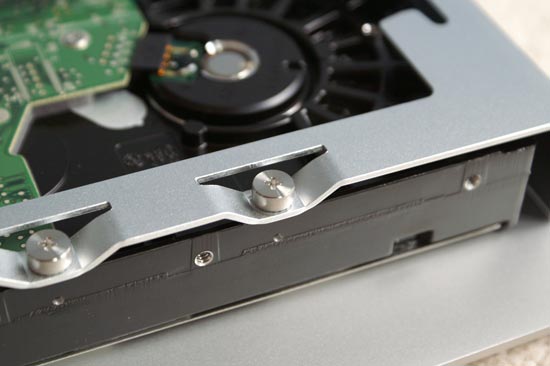 Click to Enlarge
The sleds slide in and out fairly well, although it's about as smooth as machined metal rubbing against machined metal can physically be.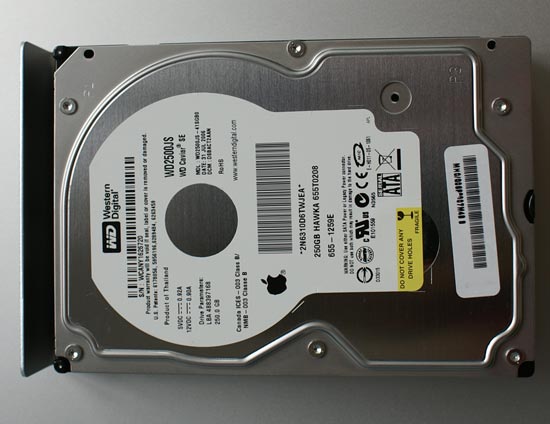 Click to Enlarge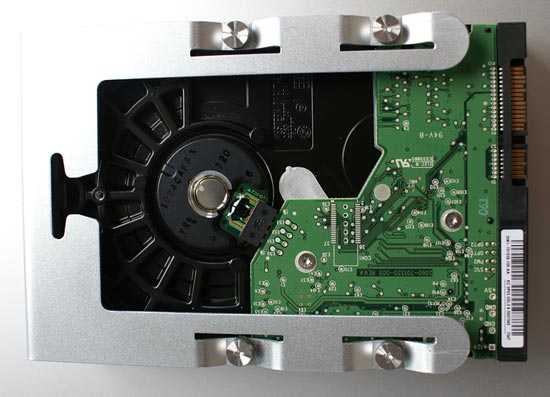 Click to Enlarge
The latch at the rear of the case locks the sleds in place, even if the side panel is removed. If the sleds aren't locked in place, removing one with a drive attached still requires some force; it's by no means difficult, but it's not an effortless movement and the drives won't fall out on their own.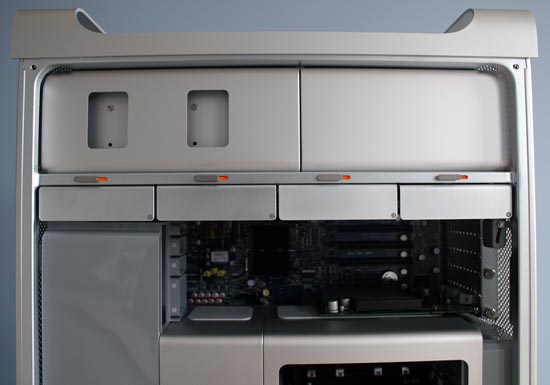 Drive sleds locked - Click to Enlarge
Although not listed in the system specifications, there are two unused SATA connectors on the motherboard: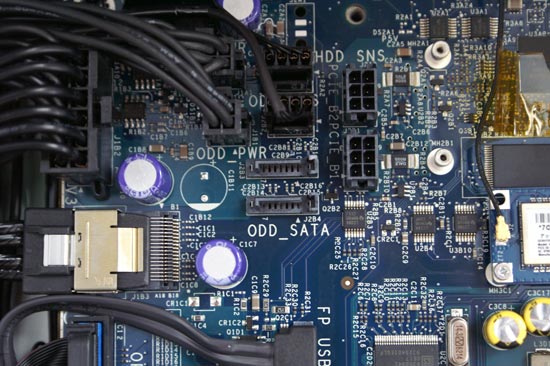 Click to Enlarge
The optical drives share a single PATA bus as SATA optical drives are still far from mainstream. We'd guess that future versions of the Mac Pro may use those two unused SATA connectors for SATA optical drives as upcoming HD-DVD and Blu-ray drives are being offered primarily with a SATA interface.