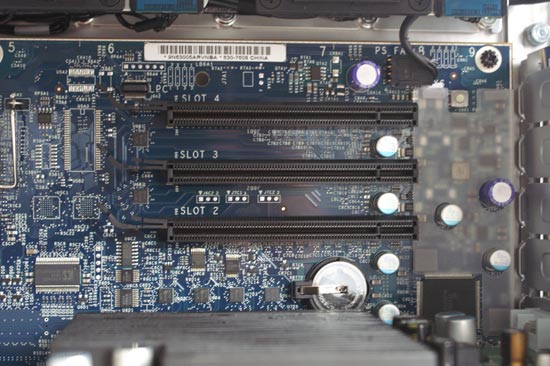 Click to Enlarge
The PCIe slots thankfully don't use individual screws like the slots in our old PowerMac G5, as those tend to get dropped into deep crevices of the case. 
PowerMac G5 PCI Slots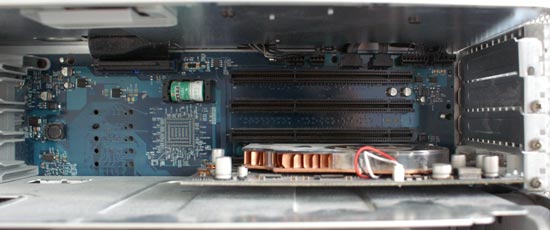 Click to Enlarge
Instead you've got two thumbscrews attached to a plate; unscrew these two, remove the plate and you'll have full access to add or remove PCIe cards.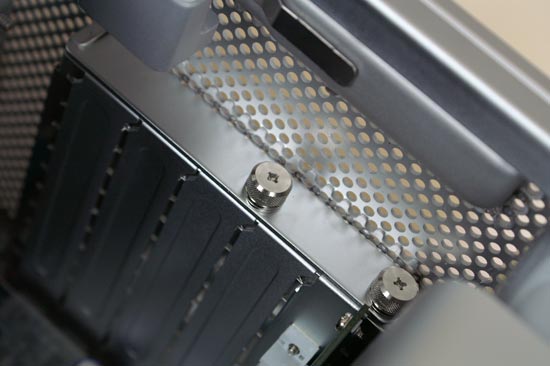 Click to Enlarge
Our system came with the base 256MB GeForce 7300 GT; the card is passively cooled and requires no external power.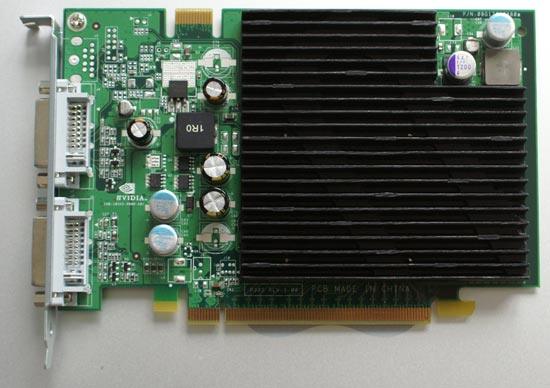 Click to Enlarge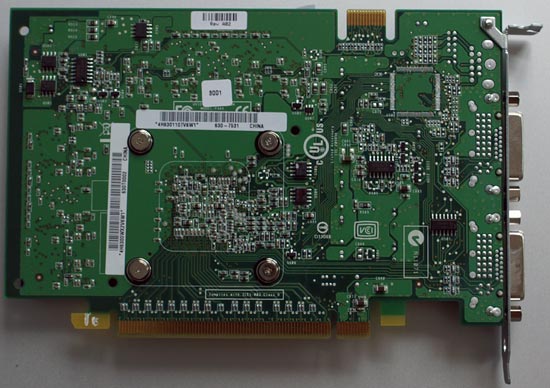 Click to Enlarge
The optional NVIDIA Quadro FX 4500 and ATI Radeon X1900 XT both feature fans and do require +12V power which is supplied by tapping into one of two connectors on the motherboard: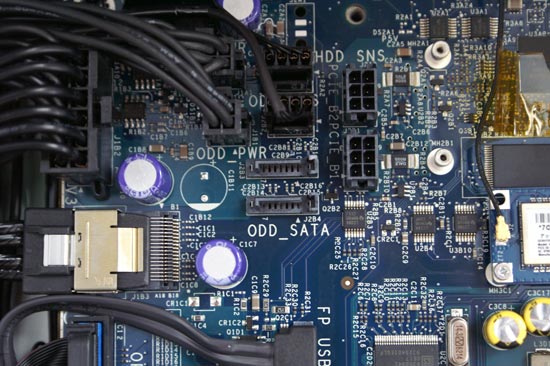 Click to Enlarge
Near the PCIe support guards is our system's optional Bluetooth 2.0 + EDR module, and above it is a slot for Apple's wireless card.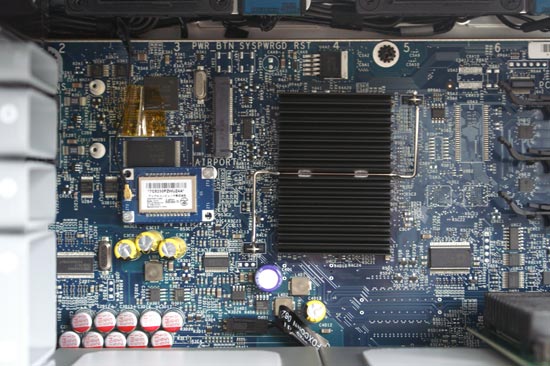 Click to Enlarge
You can custom order the system with a wireless adapter but it does not come with the system by default.