Installation and Configuration
The Matrox TripleHead2Go can still be classified as an "External Multi-Display Upgrade for Laptop and PC" (as the DualHead2Go was), but the tag line underneath the logo on its box refers to "Surround Graphics," something that a three monitor display hints at more than actually achieves.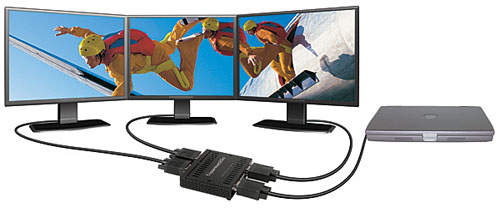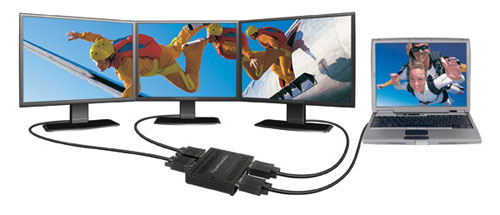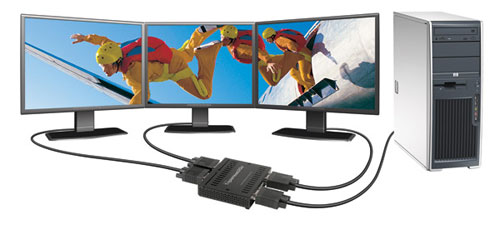 The TripleHead2Go can stretch an image across three displays, and also let you use your laptop screen as a fourth display. This provides even more flexibility for presentations or desktop applications for laptop users. The maximum resolution that can be achieved with the TripleHead2Go is 3840x1024, and it should be noted that as of right now, ATI GPUs don't support this resolution. Also, CrossFire does not support the TripleHead2Go, but NVIDIA SLI does, which is a definite drawback for ATI users. ATI has stated that this is a driver issue and not a hardware issue. They still haven't decided on whether or not to add support for the TH2G at this point. You can find a breakdown of the resolutions available on different equipment and other compatibility information about the
TripleHead2Go here
.
Something to note is that the TripleHead2Go offers a higher maximum resolution than the DualHead2Go, which makes sense given the extra display it supports. The TripleHead2Go can still be run as a dual head however, and if so will only support a resolution up to 2560x1024; which is also the max for the DualHead2Go.
This is the menu we see when we run the installation CD.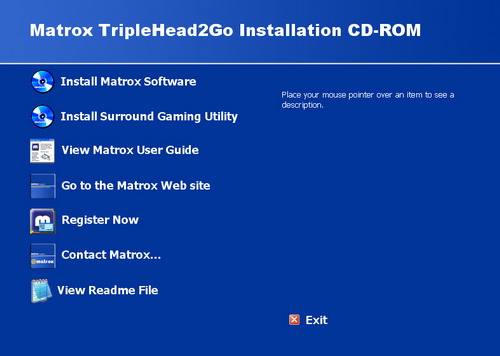 The Surround Gaming Utility is a handy program which will optimize any supported games installed on your system for widescreen surround resolutions. You can then choose to create a separate shortcut on your desktop which will run a specific game with the widescreen resolution of your choice.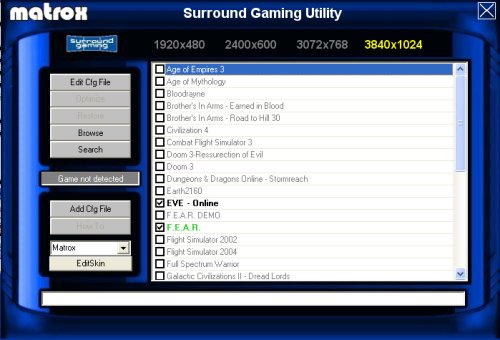 The driver interface for the TripleHead2Go is basically identical to the DualHead2Go's, and is just as easy to navigate.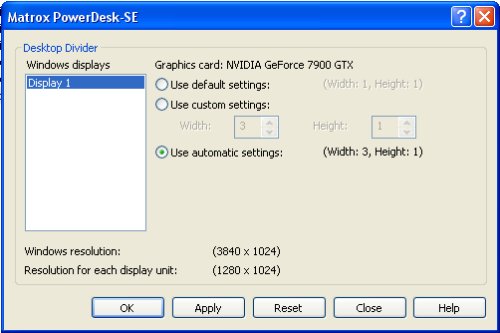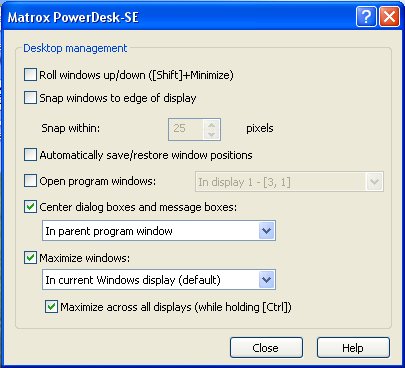 Once the device is hooked up and your system powered on, the drivers will automatically detect your setup and configure it for a widescreen display. You can also choose to duplicate displays instead of combining them for presentations and such.