Antec Sonata II
The first of two cases that we'll look at from Antec, a very popular case builder, is the successor to the popular Sonata 1. The Sonata II has changed only slightly on the original in several minor ways, but for the sake of people who are not already familiar with the Sonata, we'll examine the new case in detail.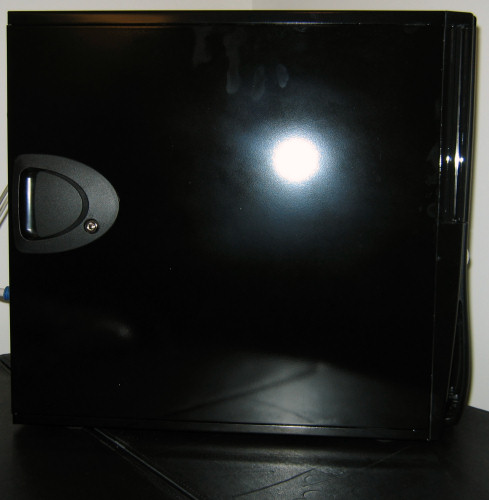 Only the easy-to-use, lockable latch breaks the otherwise immaculate look of the sides. One problem with any finish this glossy is the ease with which it gets dirty by simple handling. Towards the top of the case in the above photograph is a perfect example of this.
The front has been designed to keep functionality to a maximum while keeping as sleek a look as possible.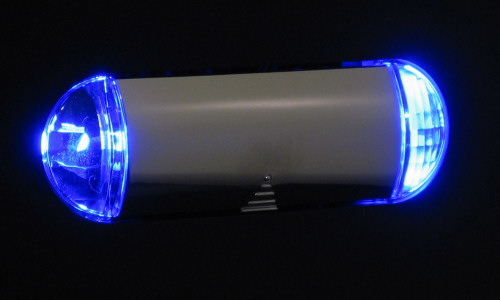 The chrome cover simply rotates up out of the way to reveal the usual dual USB, single Firewire, microphone, and headphone jacks. Note also in the detail of this picture the texture of the black plastic - thankfully, this surface doesn't share the same problem of getting smudged so easily.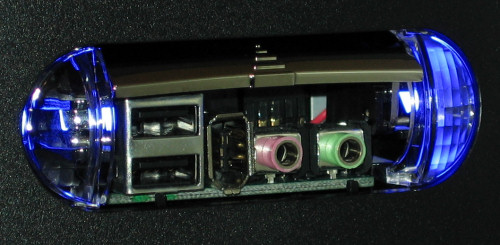 The door opens up to just three 5¼", but two external 3½" drives. To prevent accidental presses and also to continue the sleek look, the power and reset buttons are also located here.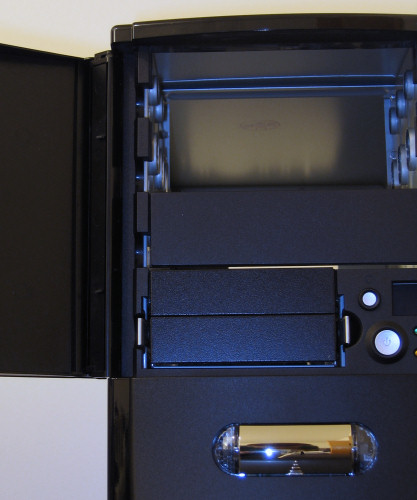 Looking at the rear of the Sonata II, we find the same honeycomb pattern that we just saw on the Centurion, but not just on the rear-mounted 120mm fan - it is also along the right side for the intake duct that we'll notice later, which helps the hottest components to continue to get the cool air that they need.