CoolerMaster Centurion 530 (cont'd)
Inside the Centurion 530 is room for five 5¼" drives, something that none of the other cases in our roundup offer. Optical drives simply screw in, but the easily removable side panels make this a very minor complaint. The interior is nice and roomy, and the case seems sturdy enough to keep itself and the parts that it's holding in good shape throughout several years of use.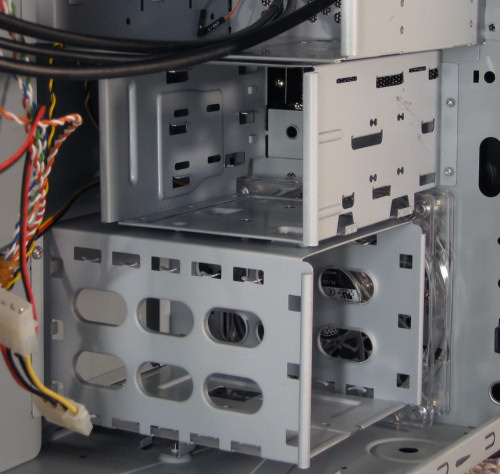 To use the side-loading drives, plastic rails are simply pushed onto the sides of the disk and then it slides in and locks in place. This is one of our favorite tool-less designs as it's a quick, simple, and secure method.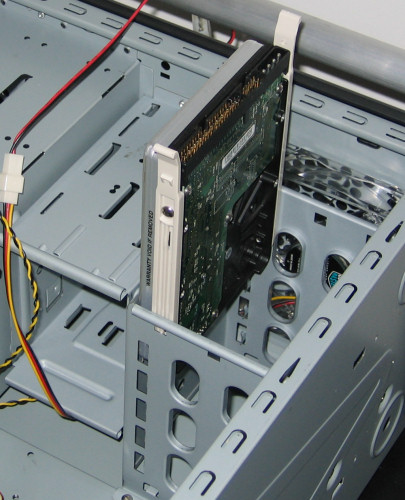 Another tool-less design can be found on the expansion slots, where CoolerMaster has chosen to use plastic locks that push out the back of the case in a rotary fashion, then push back in against expansion cards to hold them in place.
Fully installed, this is what the chassis looks like with our test bed placed inside. The cases that leave even a tiny amount of space between the power supply and motherboard are always easier to work in, and that extra space was easily appreciated, considering the placement of the main power connector on our motherboard.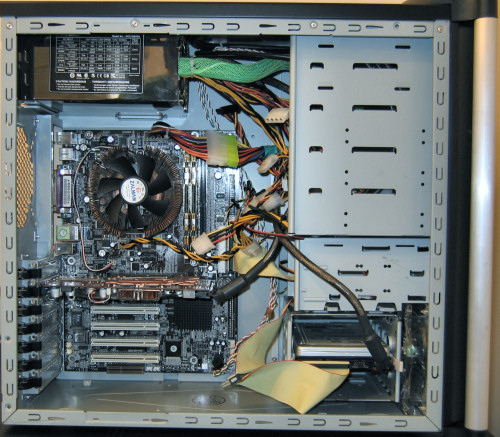 One last shot showing off the included blue LED 120mm fan lit up - a perfect amount of "bling" for someone not quite willing to get a case with a full-fledged window.