Testing Results, Low Fan Speed (7 Volts)
Switching things up a bit, let's next take a look at cooler performance with the NH-U12A fans taken down to 7 Volts.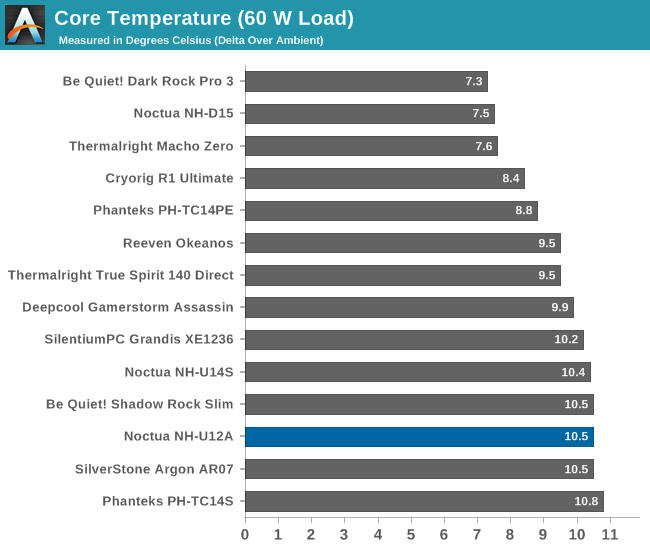 Core Temperature, Constant Thermal Load (Low Fan Speed)
With the speed of its fans reduced down to 800 RPM, the NH-U12A becomes virtually inaudible to a user that sits one meter away from it. The thermal performance still comes close to 140 mm coolers, with the NH-U12A being unable to match it but landing near them, all while outperforming most other similarly-sized cooling solutions.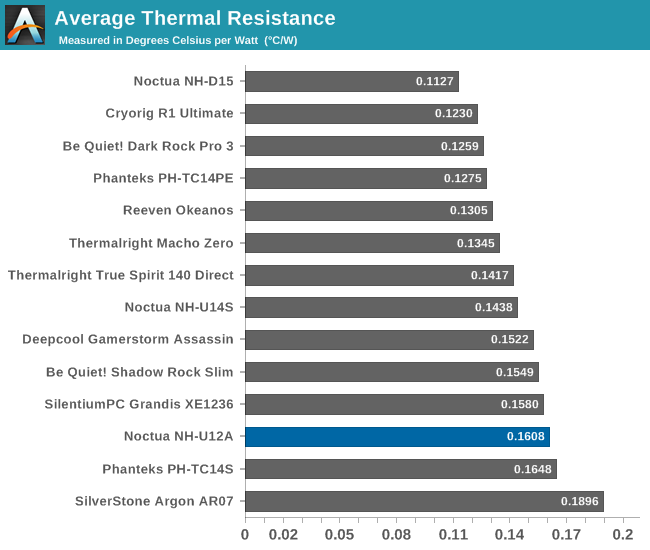 A closer look at the charts reveals that the NH-U12A actually is rather efficient with the handling of very heavy thermal loads even with reduced airflow. This suggests that the cooler will be able to handle overclocked processors without the thermal control of the motherboard having to shoot the speed of the fans too high, maintaining low noise levels.