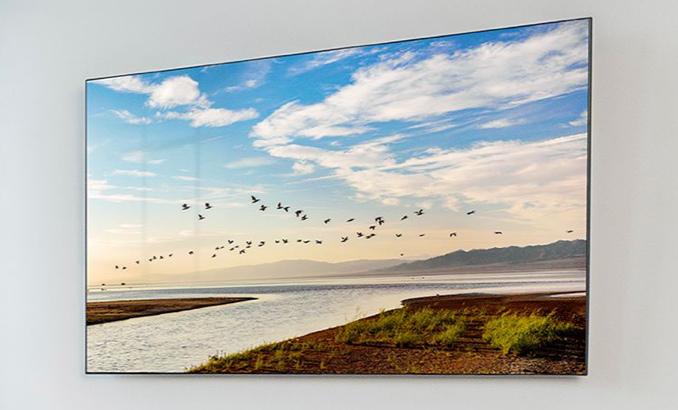 Corning has introduced its new glass substrate that was developed specially for mid-to-large-size displays featuring a high pixel density. Corning's Astra Glass takes into account not only high resolutions, but also process technologies used to make displays featuring high refresh rates, deep colors, and other attributes of next-generation desktop and mobile monitors.
Display cover glasses serve numerous purposes. Apart from protecting the screens themselves, their surfaces also affect their reflectivity, brightness, and accuracy of their color reproduction (as to some degree even work as color filters). Since all materials have a different crystal lattice, their physical properties (transparency, reflectivity, etc.) vary greatly. Considering the fact that screen technologies evolve, so should their cover glasses.
Corning believes that next generations of mid-to-large-size monitors that feature resolutions like 8K (7680×4320) will require a thermally and dimensionally stable glass that can enable desired characteristics and ensure good yields. This is where Corning's Astra Glass comes into play. It is compatible with a variety of high-performance LCD panels, including amorphous silicon (a-Si) and IGZO oxide.
"After years of close collaboration with customers, we've learned what they need in an oxide display glass to bring 8K resolution to larger devices and sets – low total pitch variation, low total thickness variation, and low sag," said Han Yim, business director, High-Performance Displays, Corning Glass Technologies. "Astra Glass meets the precise, high-temperature requirements of oxide processing."
Corning expects its Astra Glass to be used for tablets, laptops, desktop displays, TVs, and other applications with an 8K resolution screens. The company will demonstrate prototypes of devices using its Astra Glass at the Society for Information Display's (SID) Display Week in San Jose, California, this week.
Related Reading:
Source: Corning