Final Fantasy XI Performance
While most of the point of the game was unknown to us, since we just had a self-running bench mark demo, at the very least it looks really great. Especially interesting are the waterfall effects on the splash screen at the beginning. In this case, textures and blending of the landscapes won out over particle and special effects, but it doesn't mean they weren't nice.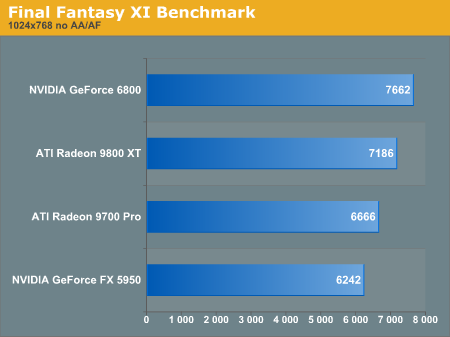 We do see some performance gain here, but this benchmark is very CPU, GPU, and AGP bus limited, so good luck to all the brave souls who venture into the vast Final Fantasy XI Online world.