AnandTech Storage Bench - Heavy
Our Heavy storage benchmark is proportionally more write-heavy than The Destroyer, but much shorter overall. The total writes in the Heavy test aren't enough to fill the drive, so performance never drops down to steady state. This test is far more representative of a power user's day to day usage, and is heavily influenced by the drive's peak performance. The Heavy workload test details can be found here.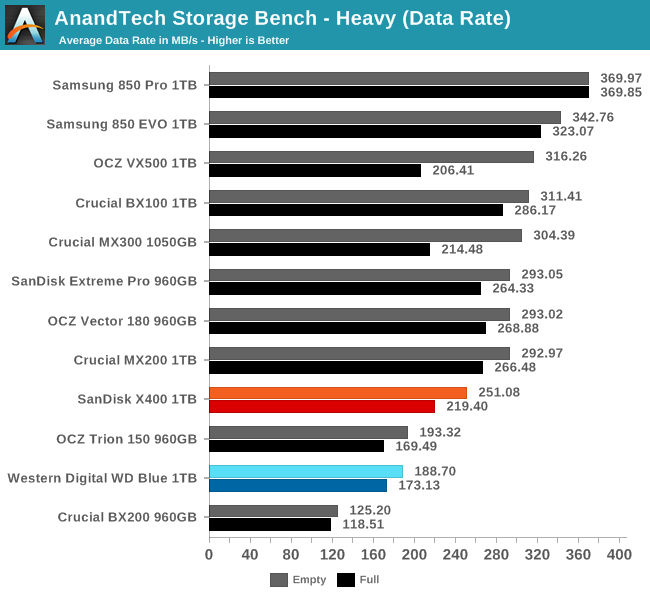 The WD Blue is tied with the OCZ Trion 150 for average data rate on the Heavy test, where the SanDisk X400 had a substantial advantage that put it close to MLC drives.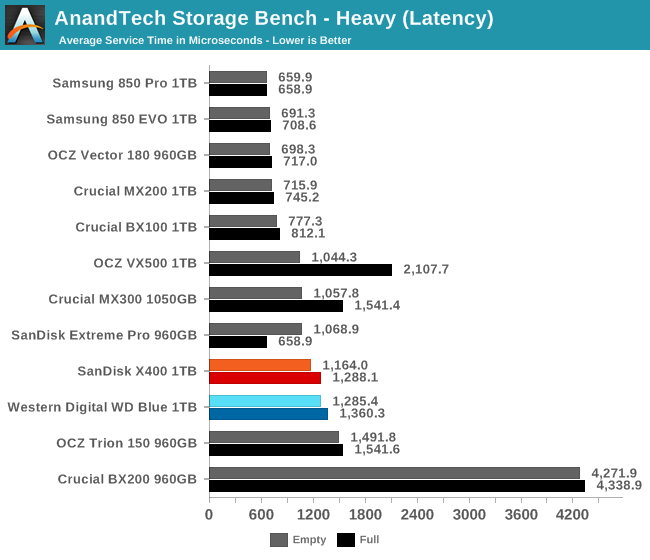 As with The Destroyer, the WD Blue only has slightly higher average latency than the X400 and is not as slow as the Trion 150. Additionally, the average latency on a full drive beats competitors like the OCZ VX500 and Crucial MX300 that suffer disproportionately when their SLC caches are exhausted.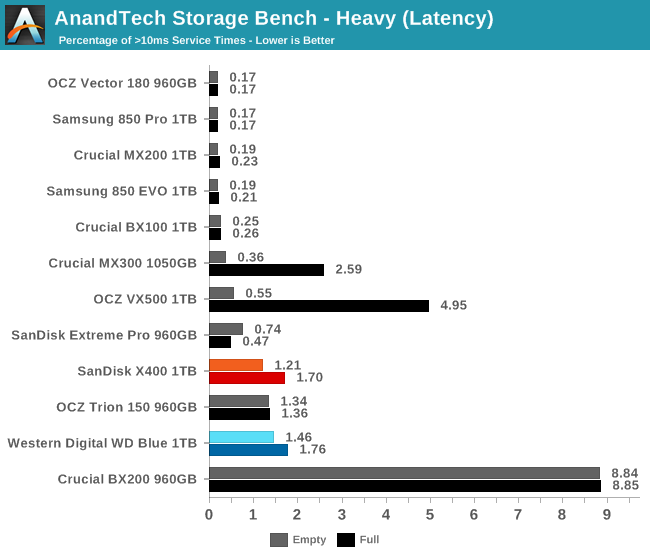 The number of high-latency outliers makes it obvious that the WD Blue is a TLC drive, but also makes it clear that the drive degrades gracefully under a heavier load rather than falling apart.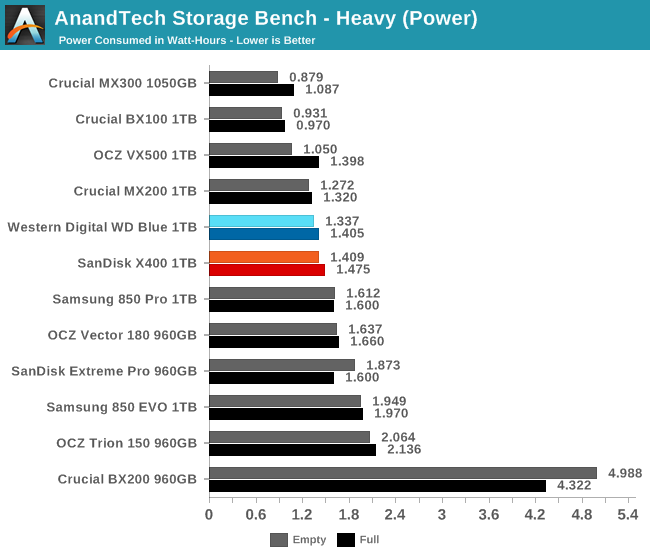 The WD Blue is slightly more power efficient on the Heavy test than the X400, and both drives have better than average power consumption.