AnandTech Storage Bench - Light
Our Light storage test has relatively more sequential accesses and lower queue depths than The Destroyer or the Heavy test, and it's by far the shortest test overall. It's based largely on applications that aren't highly dependent on storage performance, so this is a test more of application launch times and file load times. This test can be seen as the sum of all the little delays in daily usage, but with the idle times trimmed to 25ms it takes less than half an hour to run. Details of the Light test can be found here.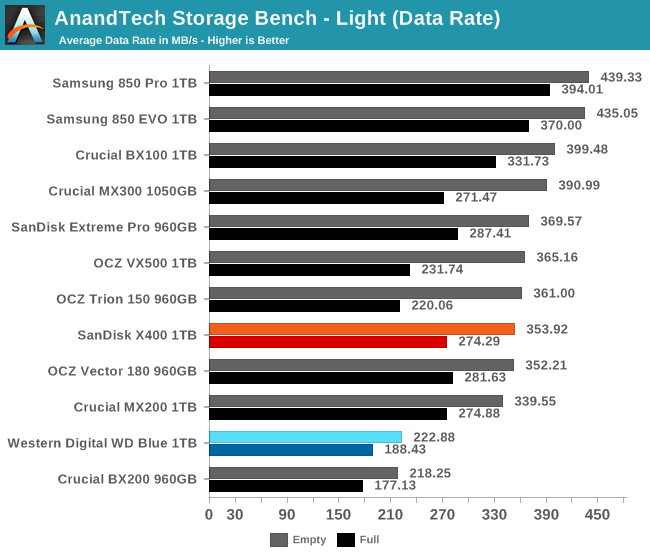 The WD Blue's average data rate on the Light test is surprisingly slow and barely faster than the Crucial BX200. It appears that the WD Blue cannot deliver very fast burst performance even though it performs reasonably well under a sustained load.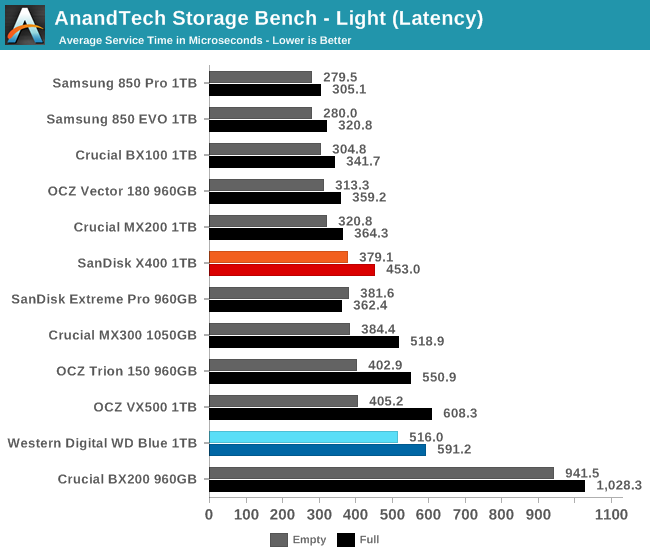 While the WD Blue only barely beat the Crucial BX200 on average data rate, it clearly wins on average service time. The WD Blue's empty drive average latency is substantially higher than most of the competition, but its full drive performance stands out less.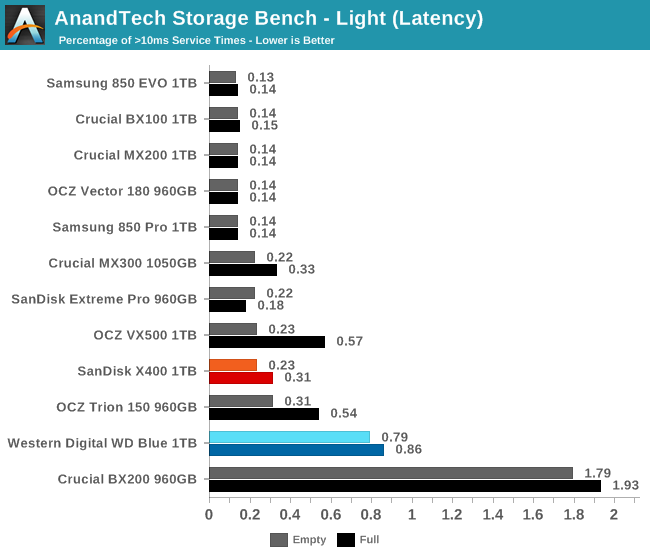 The number of high-latency outliers experienced by the WD Blue on the Light test is much higher than most of the competition, but also less than half what the Crucial BX200 suffered.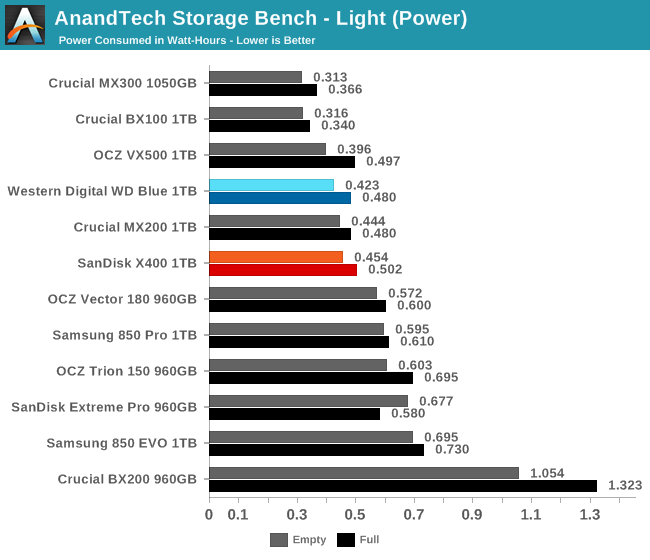 Power consumption is once again a highlight of the WD Blue, with above average performance that is slightly better than the SanDisk X400.