Xperia
Sony announced today at MWC 2017 that it's bringing two new premium phones to the US market: the Xperia XZ Premium and Xperia XZs. Both models employ classic Sony styling—a rectangular shape with rounded sides and a flat top and bottom. They also have an aluminum frame sandwiched between front and rear Gorilla glass panels. There are a few significant differences between the new Xperias. For starters, the XZ Premium will use Qualcomm's latest Snapdragon 835 SoC, the first to use semi-custom ARM CPU cores and the first SoC available on Samsung's new 10nm process. The XZs will use the previous generation Snapdragon 820, which uses four fully-custom Kryo CPU cores. New Sony Xperia XZ Series Sony Xperia XZ Premium Sony Xperia XZs SoC Qualcomm Snapdragon 835 (MSM8998) 4x Kryo 280...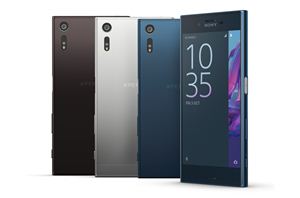 Today at IFA 2016 Sony announced two new phones to flesh out the Xperia X lineup, namely the Xperia XZ and Xperia X Compact. Starting with the Xperia XZ, it...
25
by Joshua Ho on 9/1/2016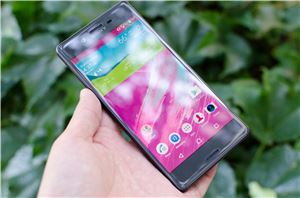 For some time now, Sony has been mostly absent from the US market. While we've seen devices here and there, there have been issues with keeping launches aligned, and...
45
by Joshua Ho on 5/31/2016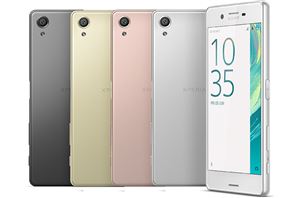 This week at Mobile World Congress 2016, Sony has introduced their new high-end Xperia X series smartphones. The new smartphones feature similar designs across the entire series and all...
32
by Anton Shilov on 2/23/2016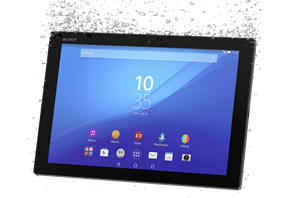 Although much of the focus on Sony's work in the mobile space is on their smartphones, they have been a player in the tablet segment of the market for...
29
by Brandon Chester on 3/2/2015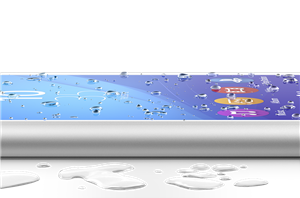 Today Sony has announced a new mid-range device for their line of Xperia smartphones. In the past weeks we've seen the launch of the Xperia E4, and Xperia E4g...
8
by Brandon Chester on 3/2/2015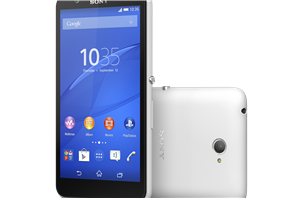 Sony has two fairly well defined lines of smartphones. Their Xperia Z smartphones and tablets represent their flagship Android devices, while their Xperia E line targets a more budget...
8
by Brandon Chester on 2/10/2015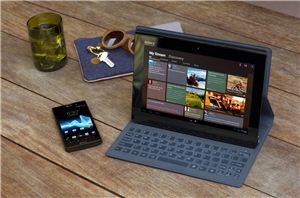 The Android tablet market is getting decidedly crowded, with dozens of different offerings from big and small companies alike, in sizes from 5" to 13.3". How do you make...
16
by Jarred Walton on 8/31/2012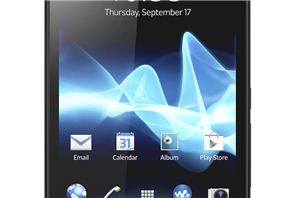 Sony has just finished announcing three new Android smartphones at IFA 2012 in Berlin. The highest end device, the Xperia T (LT30p), is pictured above. It has your standard...
11
by Stefan Constantinescu on 8/29/2012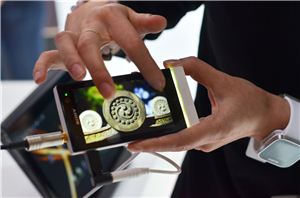 Two days ago we covered Sony's announcement of the Xperia P and Xperia U. Both of these phones are based on ST-E's U8500 SoC, their full specs are below: Sony...
4
by Anand Lal Shimpi on 2/28/2012
Back at CES, then Sony Ericsson announced the Xperia S. Today at MWC 2012, the newly acquired Sony Mobile Communications announced two more Xperia NXT series devices - the...
10
by Brian Klug on 2/26/2012
It's not even beta, but this is one of the first official releases of an Ice Cream Sandwich ROM from a manufacturer to arrive. Sony Ericsson, which famously took...
3
by Jason Inofuentes on 12/15/2011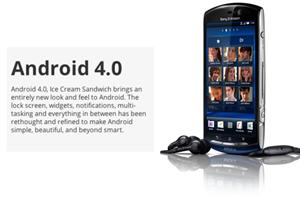 In a blog post today, Sony Ericsson divulged that Android 4.0 Ice Cream Sandwich would be coming to the entire Xperia lineup. This follows the recent news that ICS...
8
by Amman Sood on 11/15/2011