WD Gold
Western Digital has begun to ship its WD Gold HDD with 12 TB capacity to partners and large retailers. The 3.5" drive relies on the same platform as the HGST Ultrastar He12 launched this year, and will initially be available to select customers of the company. The WD Gold 12 TB is designed for enterprise workloads and has all the performance and reliability enhancements that we come to expect, but the availability at retail should make them accessible to wider audiences. From a hardware point of view, the WD Gold 12 TB is similar to the HGST Ultrastar He12 12 TB hard drive: both are based on the fourth-generation HelioSeal technology that uses eight perpendicular magnetic recording platters with a 1.5 TB capacity...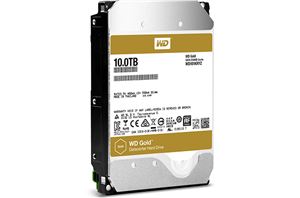 Western Digital has this week introduced its new 10TB datacenter-class helium-filled WD Gold hard drive. This drive, according to WD, boasts higher performance compared to its predecessor combined with...
34
by Anton Shilov on 8/4/2016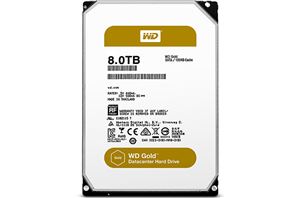 Western Digital has announced a new family of hard drives specifically for data centers. The new WD Gold HDDs will feature multiple technologies that the company uses to build...
30
by Anton Shilov on 4/19/2016