USB-C Hub
With hundreds of different USB Type-C adapters and docks on the market, manufacturers are trying hard to make theirs more attractive. To that end, they now tend to design rather interesting products addressing focused use cases. SilverStone has introduced its new compact USB-C dock that has three USB-A ports, a display output, and can pass through up to 100 W of power to charge a laptop and/or devices connected to the USB-A ports, a rare feature for small docks.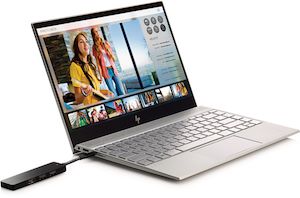 Having already sold tens of millions of laptops that only feature USB Type-C ports, it would seem that PC makers are finally getting into the burgeoning market for USB...
6
by Anton Shilov on 1/6/2019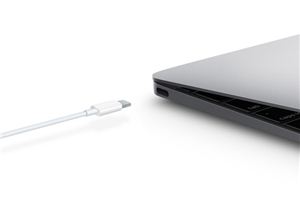 The market of USB 3.1 controllers is largely commanded by ASMedia and VIA Labs, who sell the lion's share of USB 3.1 Gen 2 solutions either as standalone chips...
15
by Anton Shilov on 7/5/2018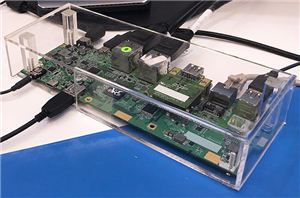 Realtek demonstrated a prototype of a USB 3.1 Gen 2 docking station that relies entirely on its own chips and features regular connectors, including USB Type-A, DisplayPort, HDMI, D-Sub...
23
by Anton Shilov on 6/18/2018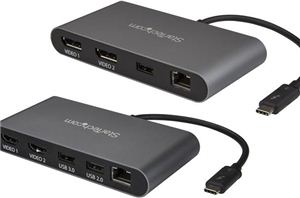 StarTech on Thursday announced two new Thunderbolt 3 miniature docking stations that the company made more affordable than existing 4-in-1 docks. The Mini Thunderbolt 3 Docks feature two 4Kp60-capable...
18
by Anton Shilov on 5/17/2018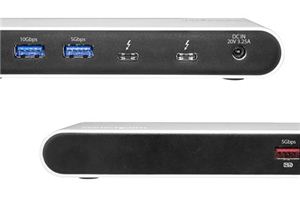 StarTech has released a new Thunderbolt 3 USB hub that features three dedicated USB controllers and provides up to 20 Gbps of aggregated bandwidth to USB devices. The company...
3
by Anton Shilov on 4/16/2018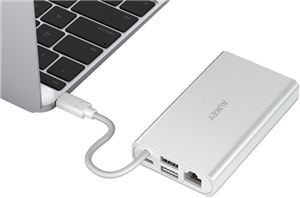 AUKEY has started to sell its latest USB Type-C hub for Apple's MacBook laptops and other computers that need something more than USB-C and wireless interconnection technologies. The new...
34
by Anton Shilov on 3/29/2017