TrueAudio
Scheduled for release today is the 1.3/AMD patch for Thief, Square Enix's recently released stealth action game. Following last month's Battlefield 4 patch, Thief is the second big push for AMD's recent Radeon technology initiative, becoming the second game to support Mantle and the first game to support TrueAudio Technology. Thief has been something of a miss from a Metacritic perspective, but from a technology perspective it's still a very big deal for AMD and Radeon owners. As a Mantle enabled title it's the second game to support Mantle and the first single-player game to support it. Furthermore for AMD it showcases that they have Mantle support from more developers than just EA and other Frostbite 3 users, with Square Enix joining the fray. Finally...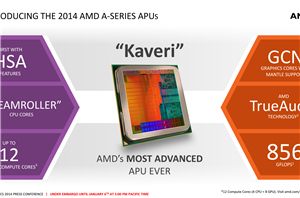 On the back of AMD's Tech Day at CES 2014, all of which was under NDA until the launch of Kaveri, AMD have supplied us with some information that...
133
by Ian Cutress on 1/6/2014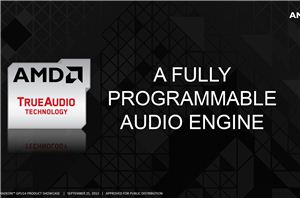 Continuing our coverage of AMD's APU13 conference, one of this morning's keynotes has been from Sony's VP of Research & Development in North America, Dominic Mallinson. Most of Dominic's...
43
by Ryan Smith on 11/13/2013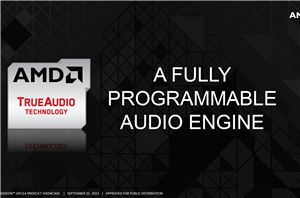 As part of today's public session for AMD's 2014 GPU product showcase, AMD has announced a new audio technology for some of their upcoming GPUs. Dubbed TrueAudio, Although technical...
62
by Ryan Smith on 9/25/2013