TR4
LAS VEGAS, NV — It is no secret that AMD's Threadripper multi-core processor is a beast goes without saying and 16c/32t of computing power is nothing short of impressive in the desktop marketplace. Going the extra mile when it comes to providing 'power' users multiple options in regards to form factors, ASRock has unveiled their new microATX TR4 socket motherboard at CES 2018 in Las Vegas, the ASRock X399M Taichi. The ASRock X399M Taichi is the worlds first AMD Threadripper supported motherboard and allows users to run a microATX system with AMD's EPYC based Threadripper processors including the AMD Ryzen Threadripper 1920X ($799) and 1950X ($999). The details regarding the X399M Taichi are vague at best, but what we do know is the board is...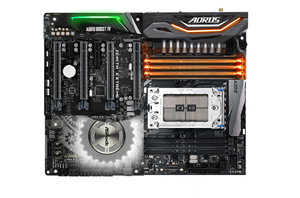 With the release of AMD's Threadripper CPUs into the HEDT market, board partners have released new motherboards based on the X399 chipset. Consumers are going to see quad channel...
97
by Ian Cutress & Joe Shields on 9/15/2017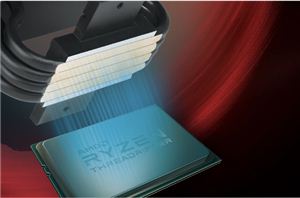 Arctic has announced a special version of its popular Freezer 33-series cooler, this time designed specifically for AMD's Ryzen Threadripper microprocessor. The cooler is not only physically compatible with...
6
by Anton Shilov on 8/14/2017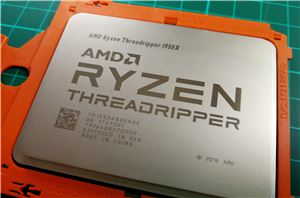 In the early 2000s, we had the battle to high frequencies. The company that could force the most cycles through a processor could get a base performance advantage over...
347
by Ian Cutress on 8/10/2017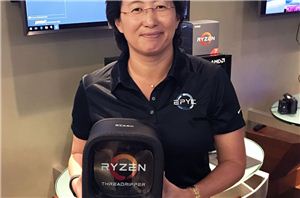 One of AMD's skills in recent quarters is the ability to drip feed information about upcoming products slowly to the point where even the breath of a clock speed...
53
by Ian Cutress on 7/30/2017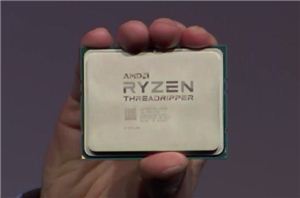 Last night out of the blue, we received an email from AMD, sharing some of the specifications for the forthcoming Ryzen Threadripper CPUs to be announced today. Up until...
225
by Ian Cutress on 7/13/2017