Titan V
EKWB is releasing water blocks for NVIDIA's flagship GPU offering in the Volta-powered GeForce Titan V. The Titan V, released in December 2017, isn't pegged to be a gaming card, but it is clear EK appears to believe a market exists for those who would like additional cooling on their $3000 video card. With this, they created the EK-FC Titan V GPU block. The EK-FC Titan V GPU block will cool the GPU, HBM2 memory, and power delivery with water channels running directly over these critical areas. Keeping these areas cool, particularly the GPU core, can help the GPU maintain higher clock speeds/boost bins. EK says this allows the graphics card and its VRM to "remain stable under high overclocks and able to reach...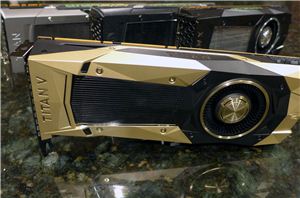 Today we're taking a preview look at NVIDIA's new compute accelerator and video card, the $3000 NVIDIA Titan V. In Greek mythology Titanomachy was the war of the Titans...
112
by Ryan Smith & Nate Oh on 12/20/2017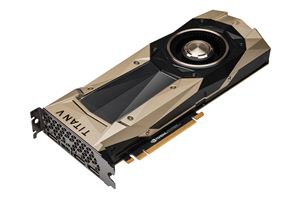 Out of nowhere, NVIDIA has revealed the NVIDIA Titan V today at the 2017 Neural Information Processing Systems conference, with CEO Jen-Hsun Huang flashing out the card on stage...
159
by Ryan Smith & Nate Oh on 12/7/2017