Threadripper 2
As pre-announced, AMD has begun selling its latest Ryzen Threadripper 2950X processor. The new CPU features 16 cores and is aimed at high-end desktops that can be overclocked for additional performance. And with half the cores, the new CPU is priced accordingly, with a price tag half that of AMD's flagship Ryzen Threadripper 2990WX, its sibling counter-part meant for extreme workstations. The AMD Ryzen Threadripper 2950X processor relies on two eight-core Zen+ dies fabbed using GlobalFoundries' 12LP process technology on a single piece of substrate. The CPU thus offers 16 cores featuring SMT technology and running at 3.5 – 4.4 GHz, featuring 32 MB of cache, a quad-channel DDR4-2933 memory subsystem, and 60 lanes of PCIe Gen 3. AMD's High-Performance Desktop CPUs Cores/ Threads Base/ Turbo L3 DRAM 1DPC PCIe TDP SRP Retail Price TR 2990WX 32/64 3.0/4.2 64 MB 4x2933 60 250 W $1799 $1799 TR...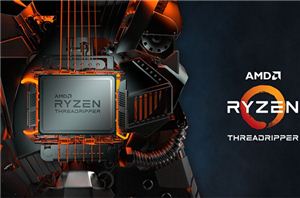 Following the launch of its second-generation Ryzen Threadripper processors earlier this month, AMD quietly began to slash prices of its first-gen Ryzen Threadripper CPUs. Right now, the most affordable...
34
by Anton Shilov on 8/27/2018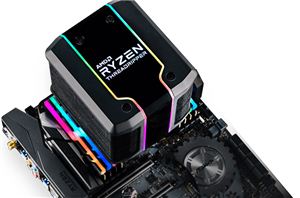 Cooler Master has announced its Wraith Ripper, the air cooler that AMD recommends for its latest Threadripper 2 processors. The cooler can dissipate up to 250 W of power...
19
by Anton Shilov on 8/15/2018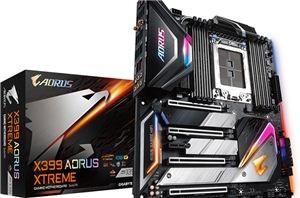 With the first AMD Threadripper 2 processors hitting the market today, GIGABYTE has started shipments of its flagship X399 Aorus Xtreme motherboard for AMD's new chips. The motherboard comes...
16
by Anton Shilov on 8/13/2018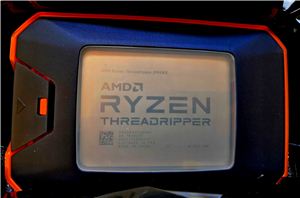 If you live by the workstation, you die by the performance. When it comes to processing data, throughput is key: the more a user can do, the more projects...
164
by Ian Cutress on 8/13/2018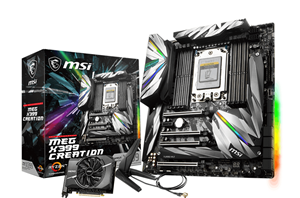 With the highly anticipated launch of AMD's second generation Threadripper processors, it gives motherboard vendors the incentive and justification to release more boards. As there aren't tons of Threadripper...
17
by Gavin Bonshor on 8/13/2018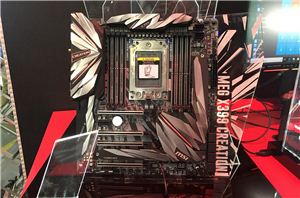 One of the most impressive motherboard designs coming out of Computex was MSI's new X399 Creation motherboard. With Threadripper 2 around the corner, sporting support for up to 32...
19
by Ian Cutress on 7/2/2018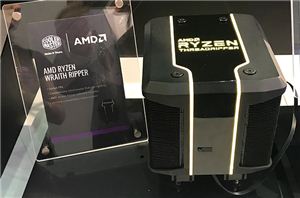 One of the important revelations from AMD's recent Ryzen Threadripper 2 announcement wasn't just that the upcomming processors would have more cores - going from 16 to 32 in...
35
by Anton Shilov on 6/20/2018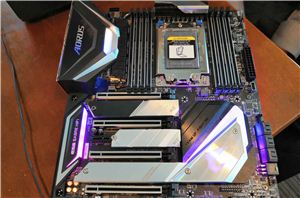 Our most popular news during the week of Computex was, without a doubt, AMD's announcement of the next generation of Threadripper. The new chips, coined Threadripper 2, are set...
17
by Ian Cutress on 6/18/2018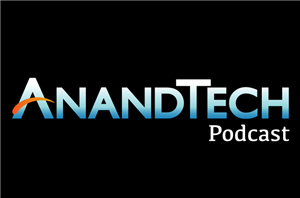 Wrapping up Computex 2018 with discussions about AMD's Threadripper 2 with 32 cores, Intel's new limited edition Core i7-8086K, and that really odd 28-core 5 GHz demo where Intel...
12
by Ian Cutress on 6/15/2018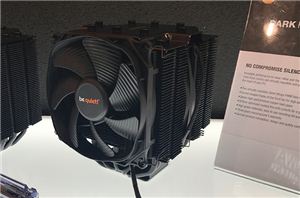 AMD's Ryzen Threadripper made quite a splash in the industry with its massive core count and a server-class TDP. Building a system based on such a processor seems alluring...
8
by Anton Shilov on 6/8/2018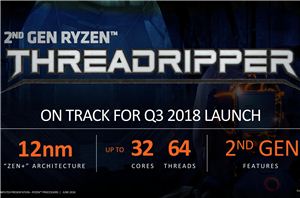 One of the surprises from AMD's first year of the newest x86 Zen architecture was the launch of the Threadripper platform. Despite the mainstream Ryzen processors already taking a...
205
by Ian Cutress on 6/5/2018