TDMR
On Wednesday, Western Digital introduced its highest capacity hard drive based on conventional magnetic recording to date. The HGST Ultrastar DC HC530 can store 14 TB of data and uses perpendicular magnetic recording (PMR) with two-dimensional magnetic recording (TDMR) read heads to ensure consistent read performance. Because of extremely high areal density, the new HDDs offer up to 267 MB/s sustained transfer rate, slightly higher when compared to previous-gen drives. The new hard disks will be available in high volumes later this year. The HGST Ultrastar DC HC530 hard drive is based on Western Digital's latest helium-filled HelioSeal platform (5th generation) featuring eight 1.75 TB PMR platters and TDMR heads with two readers to ensure predictable read performance by mitigating effects of inter-track interference. The...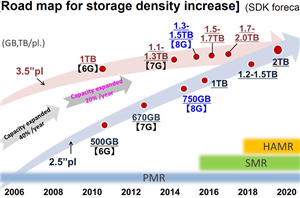 Toshiba recently started to ship its single-platter 1 TB 2.5"/7 mm hard drives in the HDD market for notebooks. The drive is based on Showa Denko K.K.'s (SDK) 9th...
8
by Anton Shilov on 11/20/2017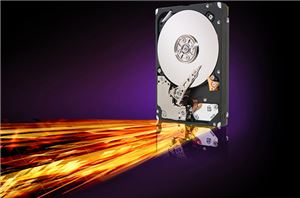 In the recent months, Seagate has made several significant announcements regarding the future of HDD technology and unveiled a number of important products. In particular, late last year the...
91
by Anton Shilov on 7/6/2016